Jude Law's New Photos From Filming "The New Pope" Are A Blessing
*converts to Catholicism*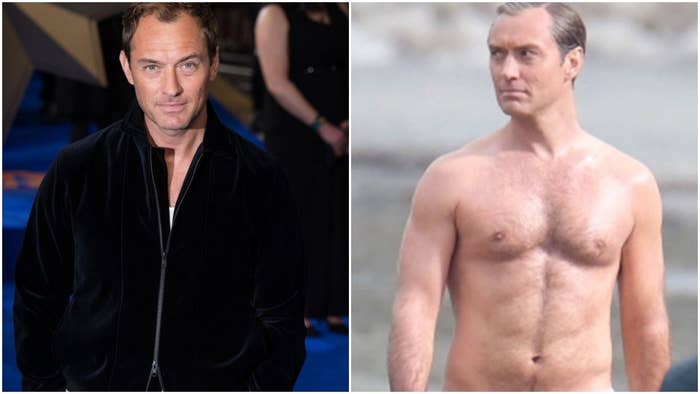 Actor Jude Law ~made waves~ on Tuesday when photos of him filming scenes from the upcoming HBO limited series, The New Pope, surfaced online.
The series is a follow-up to 2016's The Young Pope, which starred Law as the sovereign of the Vatican City State.
Law's Pope Pius XIII, born Lenny Belardo, is a deeply conservative character on the show, but it seems — at least in these stills — that he's relaxed a bit.
In one image, Law's character walks a plank, surrounding by a group of women tossing volleyballs.
What is happening, you ask? I have no idea!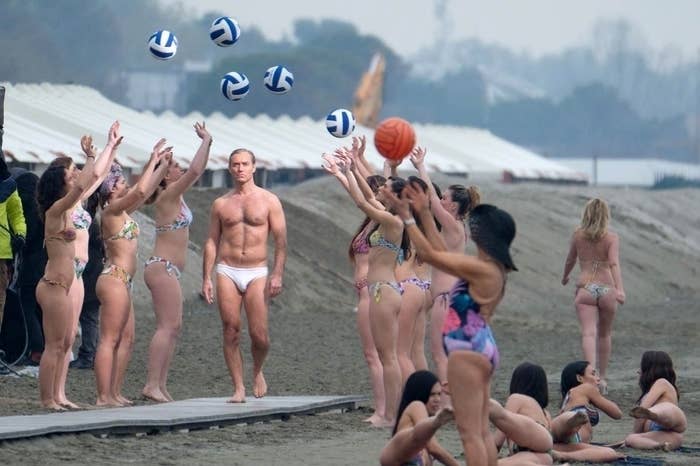 And while the photos don't necessarily reveal anything new about Law, it does show that the 46-year-old actor — who has been objectively hot forever — has maintained his good looks.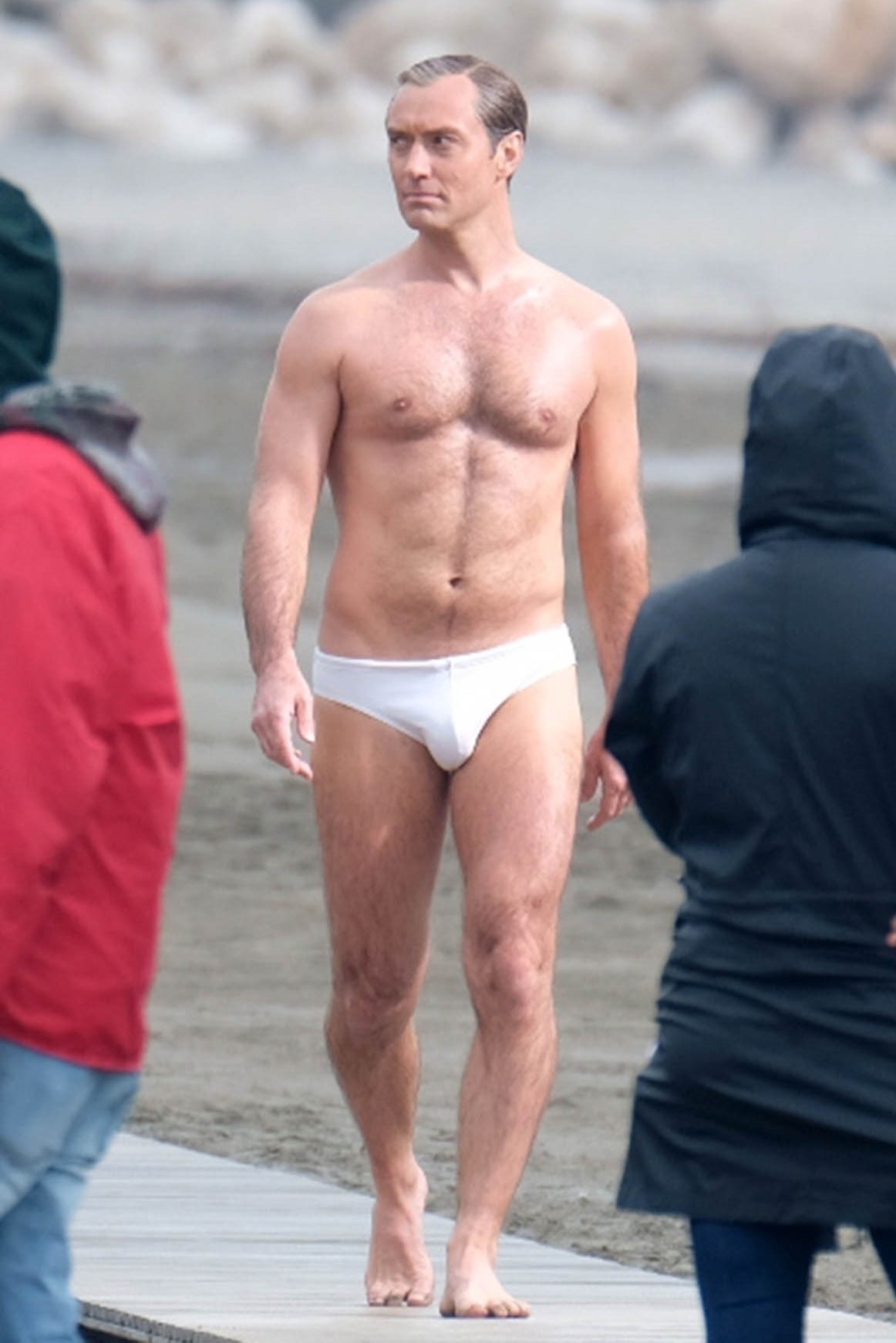 *contemplates converting to Catholicism*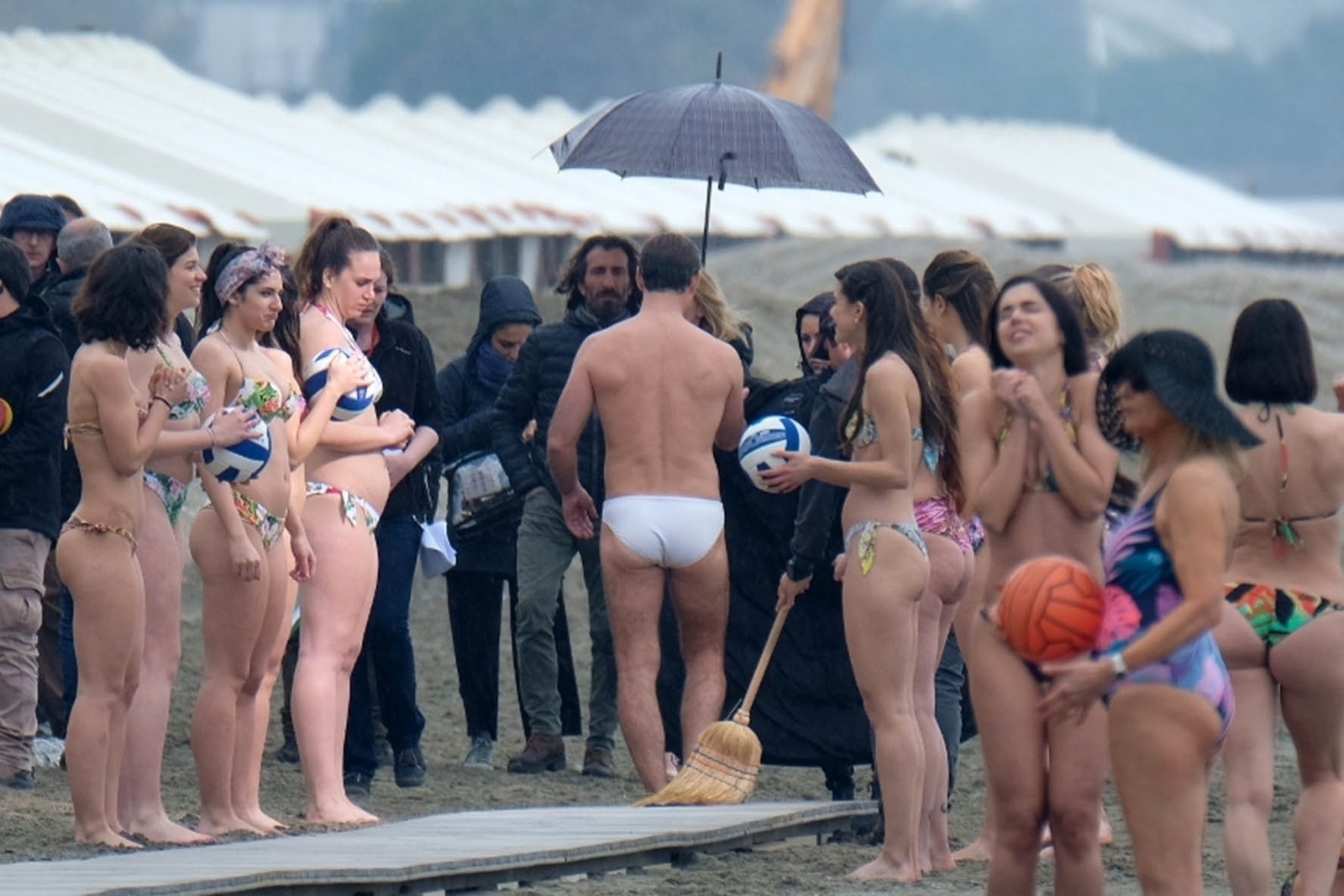 The Captain Marvel actor's intriguing photos were celebrated in various ways by folks on Twitter.
Thirst for Law had some literally shaking.
Okay, maybe not literally, but you get it.
Others remarked on how Law seemingly gets hotter and hotter with every passing year.
While some weren't so restrained with their thoughts. 👀
One thing might be true: A lot more people may be tuning in to watch The New Pope when it airs later this year, solely because of the pictures the world got to gawk at today.
Thanks for satiating the world's collective thirst on this fine Tuesday, Jude.