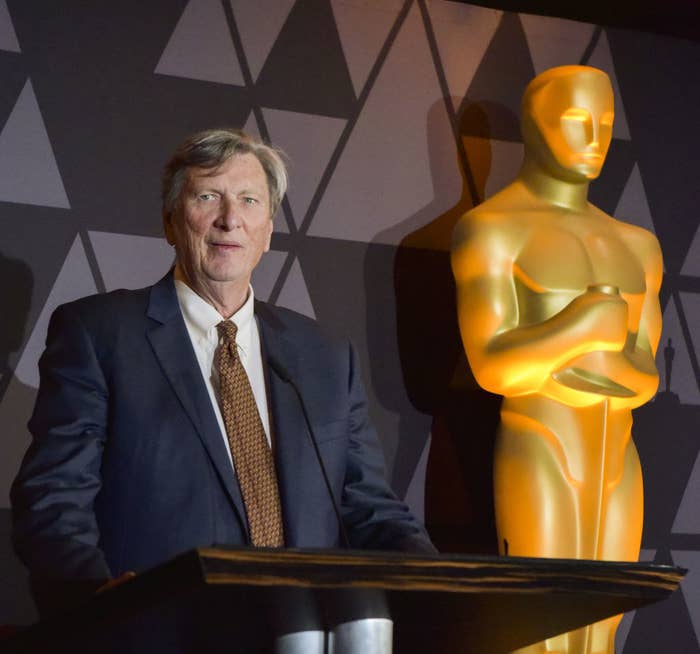 The Academy of Motion Picture Arts and Sciences, the organization behind the Oscars, concluded on Tuesday that there was no evidence of misconduct after its president, John Bailey, was accused of sexual harassment.

"The Committee unanimously determined that no further action was merited on this matter," the Academy said in a statement to Variety, which first reported the news.

"The findings and recommendations of the committee were reported to the Board which endorsed its recommendation. John Bailey remains President of the Academy."

In addition to ending its investigation into the allegations, the Academy clarified that, though earlier reports suggested three complaints were filed against Bailey, there was actually only one.

The Hollywood Reporter published a memo Bailey sent to his staff on Saturday, addressing the claims. He called them "false stories" that "served only to tarnish my 50 year career."

"I have refrained from comment on the various media accounts about me of the past several days because I wanted to allow the Academy process to play out," Bailey wrote.
In the same statement, Bailey, a longtime cinematographer who was just elected president of the Academy last August, weighed in on the allegation against him, saying, "There was a single named complaint regarding an allegation dating back more than a decade ago in which I am alleged to have to attempted to touch a woman inappropriately while we were both riding in a transport van on a movie set."
"That did not happen," he said.

The film industry has found itself in a tailspin after rampant allegations of sexual misconduct began in October 2017, when producer Harvey Weinstein was accused by multiple women of sexual harassment and assault.

Weeks after Weinstein's allegations surfaced, the Academy instituted a code of conduct, a measure described as "a policy for evaluating alleged violations and determining if action regarding membership is warranted."

BuzzFeed News has reached out to the Academy for further comment.

Read the Academy's complete statement below:

The Academy of Motion Picture Arts and Sciences announced today that it has concluded its review, based on its Standards of Conduct, into the allegation made against Academy President John Bailey. The Membership and Administration Committee and its sub-committee thoroughly reviewed and considered the claim, John Bailey's response, and corroborating statements from both parties. The Academy took the claim very seriously and was cognizant of the rights of both the claimant and the accused, including consulting with outside counsel with expertise in matters related to harassment."