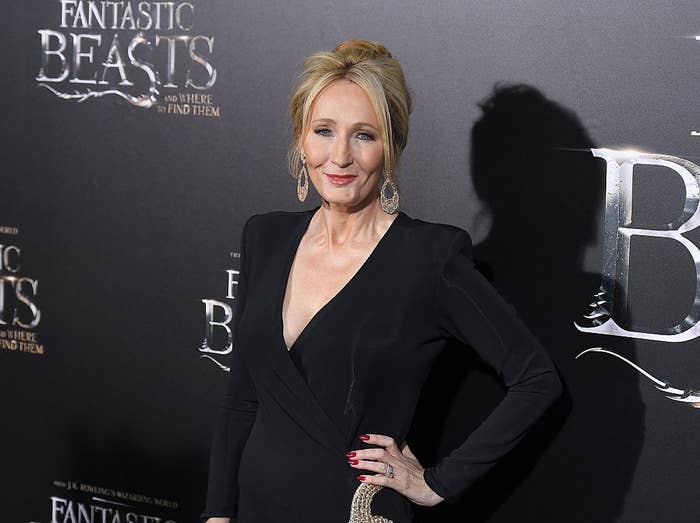 Harry Potter author J.K. Rowling is suing a former employee for allegedly scamming her out of thousands of dollars.

A representative for the author told BuzzFeed News Rowling had taken legal action against her former personal assistant, Amanda Donaldson, "following her dismissal for gross misconduct involving a substantial alleged breach of trust."
Since the case has not yet concluded, the representative said that they could not provide any additional information, adding that Rowling herself would not be commenting on the matter.

According to BBC News, Rowling is suing Donaldson, 35, for £24,000, or more than $31,000.
Rowling believes her assistant, who worked for the writer from February 2014 until April 2017, used unauthorized funds to buy cosmetics and gifts.
A representative for the Scottish court where Rowling filed her claim declined to provide an electronic copy to BuzzFeed News, but legal papers seen by the BBC show Rowling alleges Donaldson spent roughly $1,900 on luxury candles, $4,700 on cosmetics, and $2,100 at Starbucks.
The author also believes Donaldson stole an estimated $10,100 in foreign currency from a safe and bought two cats worth roughly $1,500.

Part of Donaldson's duties included memorabilia requests from Harry Potter fans, and Rowling believes she abused her power to steal merchandise, like a motorized Hogwarts Express worth roughly $600, as well as a Harry Potter Wizard Collection worth $2,900.

Donaldson denies the claims and says Rowling has "not suffered any loss and is not entitled to damages."