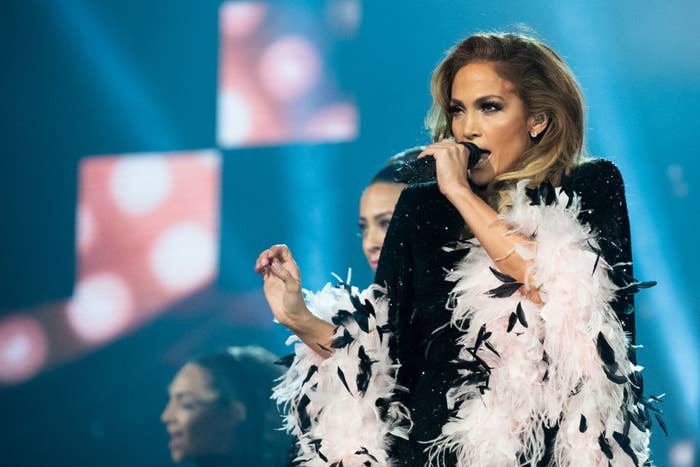 Jennifer Lopez on Sunday responded to the criticism she received for participating in a Motown tribute at this year's Grammy Awards ceremony.
What seemed to upset many viewers most is that Lopez — a Puerto Rican woman — was so prominently featured in a homage to Motown, the record label created by founder Berry Gordy in 1959 that launched the careers of several legendary black entertainers, including the Supremes, the Temptations, Marvin Gaye, the Jackson 5, and many, many more.
"Any type of music can inspire any type of artist," Lopez said to Entertainment Tonight's Kevin Frazier. "You can't tell people what to love. You can't tell people what they can and can't do — what they should sing or not sing."
Despite what Lopez said, there were a lot of folks who had thoughts about her performance.
"There are SO many Motown artists who are alive and well, so why aren't these artists performing in the Motown tribute?" one viewer asked.
"Motown was an historically black label and the bulk of that Motown tribute was by Jennifer Lopez," another said.
Some opted for the meme route, using a still of Rhonda Ross, daughter of Gordy and Diana Ross — who had her own lively performance at the ceremony.
"'Girl you should see this bullshit, they got JLo doing a damn Motown tribute,'" another dissatisfied viewer joked.
Lopez told ET that Ken Ehrlich, producer of the Grammys, and Gordy were "so thrilled" for the star and knew how much she was inspired by music from the classic Motown era.
"I'm very humbled and honored to be able to have sung those songs," she said.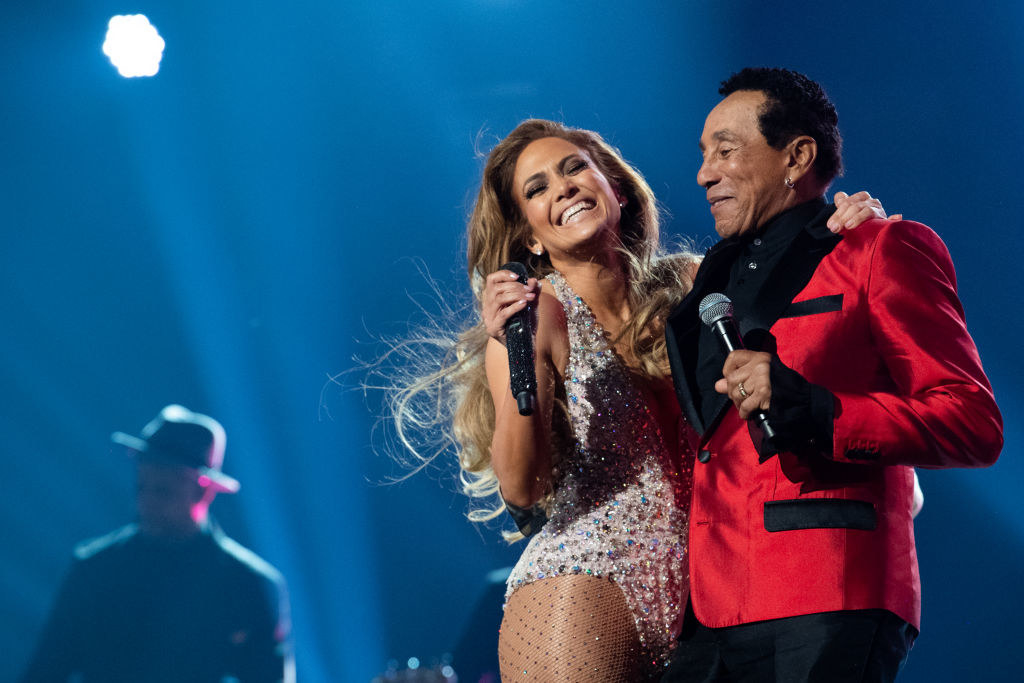 Lopez was joined onstage Sunday night by Smokey Robinson, lead singer of the Miracles, one of Motown's first successful groups, as well as the singer Ne-Yo.
Robinson defended Lopez prior to the performance, telling Variety last Saturday, "I don't think anyone who is intelligent is upset."
"I think anyone who is upset is stupid," he said.
Asked about why he thought Lopez was the right choice for the tribute, Robinson said, "Motown was music for everybody."
"So that just says that Jennifer Lopez, growing up in her Hispanic neighborhood, wherever she was, loved Motown," he added.
"How can we beat that?"