James Van Der Beek is the latest celebrity to open up about sexual misconduct, in a week when several women have come forward alleging producer Harvey Weinstein of sexual harassment and sexual assault.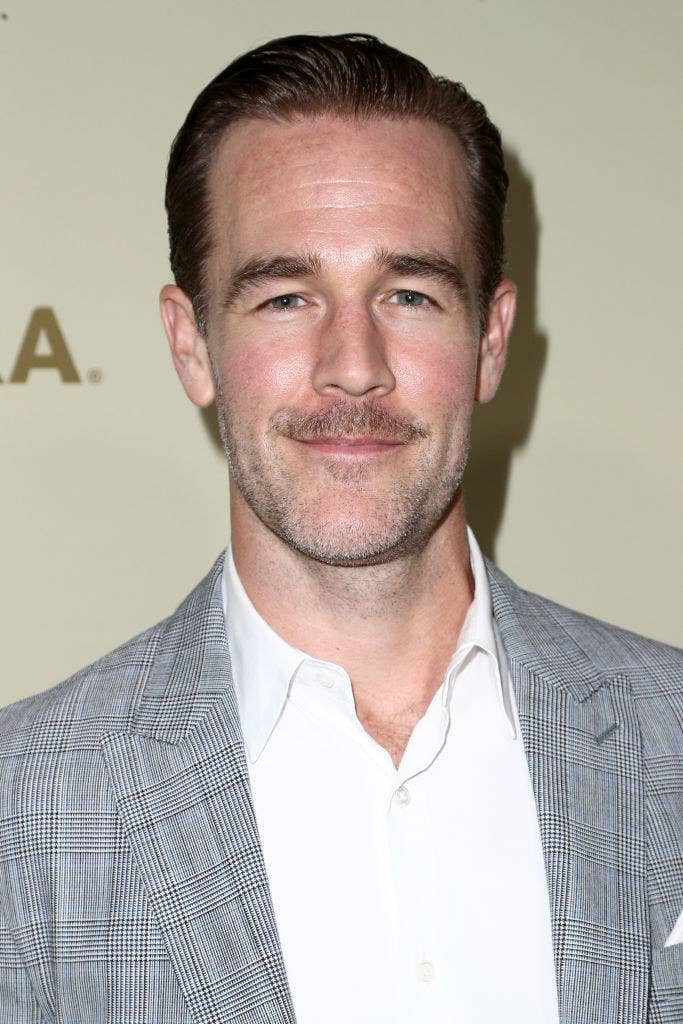 The former Dawson's Creek star tweeted his support of the women speaking their truths in light of the Weinstein allegations before launching into his own experience with sexual harassment.
The actor revealed he'd been touched inappropriately by "older, powerful men" when he was a lot younger.
Though Van Der Beek didn't divulge anymore details, he tweeted that he understood how helpless victims of sexual misconduct can feel, saying, "I can understand the unwarranted shame, powerlessness & inability to blow the whistle."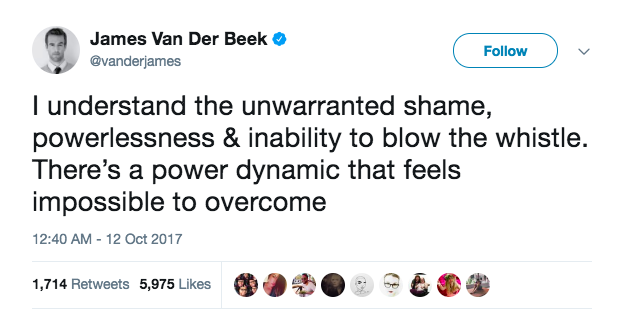 When asked for additional details, Van Der Beek's publicist told BuzzFeed News that the actor did not have anything else to add at the moment about this specific revelation.
Van Der Beek's comments come after Terry Crews and Rob Schneider have both shared their experiences earlier this week of being male victims of sexual misconduct by powerful men in Hollywood.
On Tuesday, Crews tweeted that a "high level Hollywood executive" grabbed his privates in front of his wife at an industry event last year, as well as showed support for the women who have come forward against Weinstein.
On the same day, Schneider made a video discussing how the industry is filled with a lot of people who perpetrate sexual misconduct, from executives to directors to agents. Schneider also shared his experience of how a now-deceased director invited him to a hotel room when he was a young actor and made unwanted sexual advances.