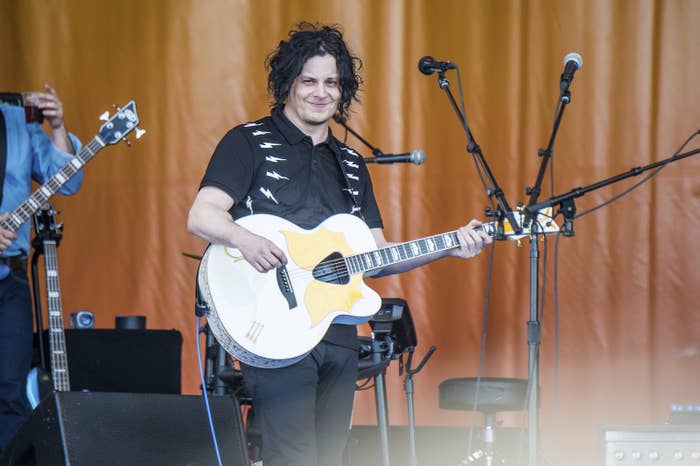 Jack White, the former lead singer of the now-disbanded group the White Stripes, issued a statement early Wednesday morning regarding a report that two women at a recent concert of his were told to stop kissing each other.
"It's 2018 now and two people expressing affection shouldn't have to hide," White wrote on Instagram, saying that he was "disappointed" by the report from a show of his in Edmonton, Canada.
A woman named Allyson MacIvor wrote on Facebook that she was "immediately interrupted" by an employee at the concert venue on Friday after she kissed a friend during the final encore of one of her favorite songs.
"That's not allowed here," MacIvor says she was told by the employee, who she said pulled her aside, "away from my seat, waving her finger disapprovingly."
MacIvor wrote that she was "shocked" and was told by the employee that if she had a problem that she was welcome to speak to a manager.
She added that the staff was "very apologetic" and that she filed an incident report.
Staff at the concert venue, Rogers Place, wrote on Facebook that they were investigating.
"This incident does not align with our values and we take a zero tolerance approach to any form of discrimination," staff wrote. "We unequivocally welcome and support all members of the LGBTQ community."
The photo White chose to address the issue was of two women who look as though they're about to kiss at a Beatles concert in 1964.
"This is one of my favorite photos because of how beautiful the situation is; they are hiding in plain sight," White wrote.
White said he dedicated the song "Love Interruption" to MacIvor and her friend at his next concert, in Calgary, encouraging "everyone in the crowd to kiss their loved ones."
"Let's promote love and acceptance wherever and whenever we can," White said.