On Wednesday, Disney released the first taste of what audiences can expect when they see Tim Burton's live-action remake of Dumbo.
That means that we get our first look at the famous elephant, who struggles to fit in among his kind because of the very thing that makes him special: those ears.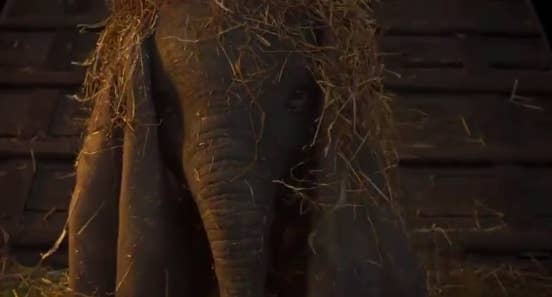 In the teaser, circus attendees look on as the big-eared elephant soars through a big top.
Colin Farrell, Michael Keaton, Danny DeVito, Eva Green, and Alan Arkin are all part of the stellar cast.
Disney's head of distribution, Cathleen Taff, said at CinemaCon in April that Burton would use the ending of the original 1941 animated version as a jumping-off point for this new iteration.
The teaser made a lot of fans pretty nostalgic. People couldn't help becoming emotional hearing the haunting cover of the lullaby "Baby Mine," a song featured in the original movie.
Others remarked on how incredible the CGI appeared.
Dumbo flies into theaters in March 2019.