At the 2017 Academy Awards, viewers were stunned when the true winner of the Best Picture category turned out to be Moonlight instead of La La Land.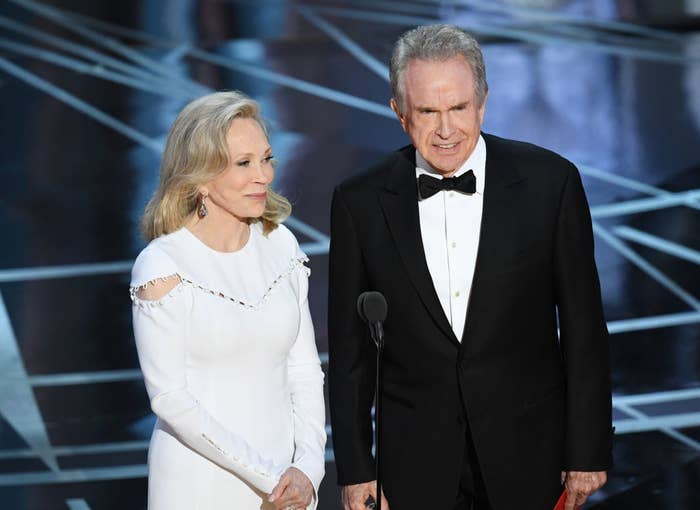 You remember the drama of it all, right?
Picture it: Faye Dunaway standing beside a bewildered-looking Warren Beatty, as she took the envelope from him and confidently announced that La La Land had won Best Picture.
Then moments later Jordan Horowitz, producer of the "winning" film, rushed to the microphone and said, "There's a mistake. Moonlight, you guys won Best Picture."
Horowitz reiterated that this wasn't a joke and was in fact very, very real. He even went as far as holding up the card featuring text of the actual winning film as definitive proof — it was a MOMENT.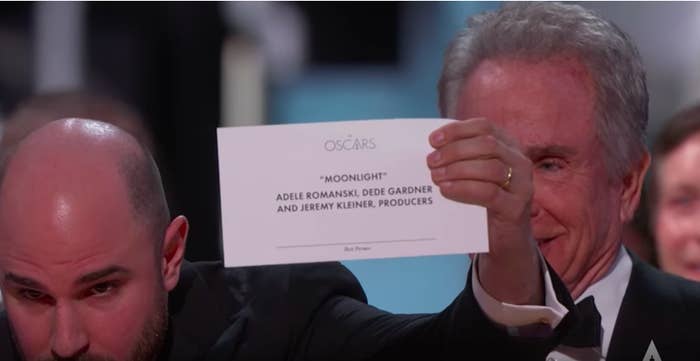 And like all big, shocking, wow-did-that-just-really-happen moments, the Oscars made use of the memorable incident by making jokes about it on Sunday night.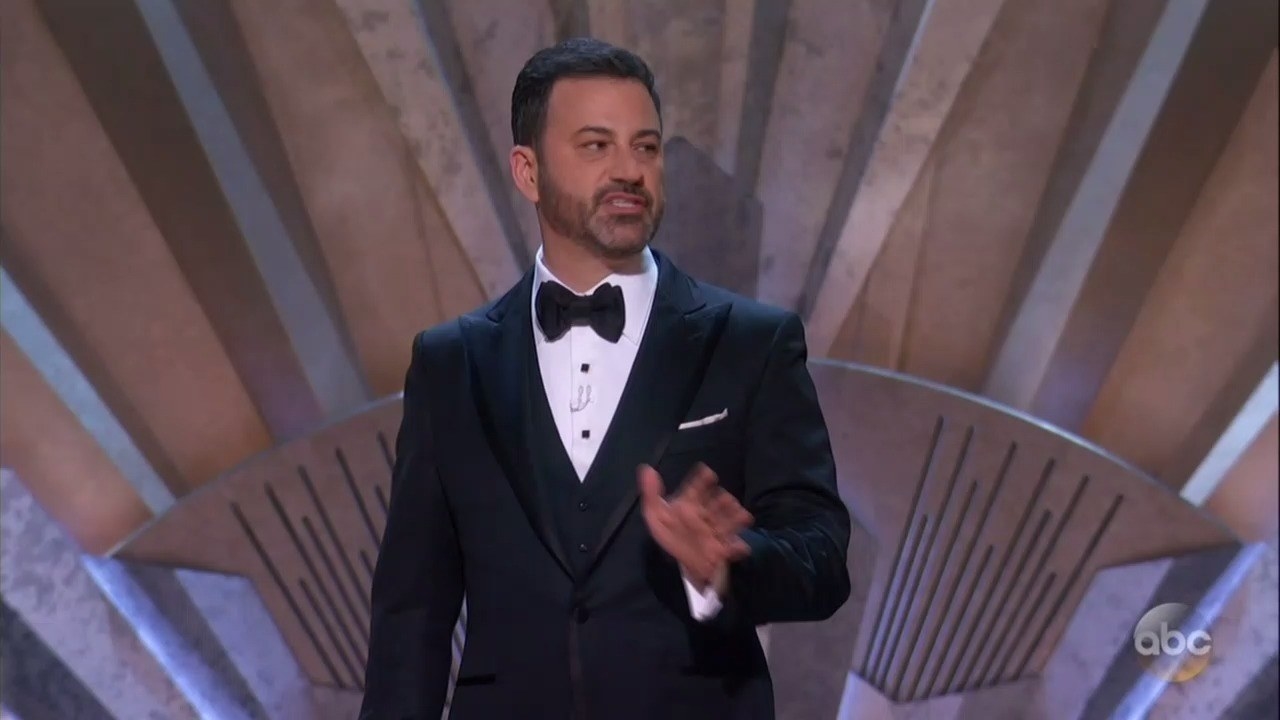 "This year when you hear your name called, don't get up right away," host Jimmy Kimmel joked at the beginning of his monologue. "Just give us a minute. We don't want another thing."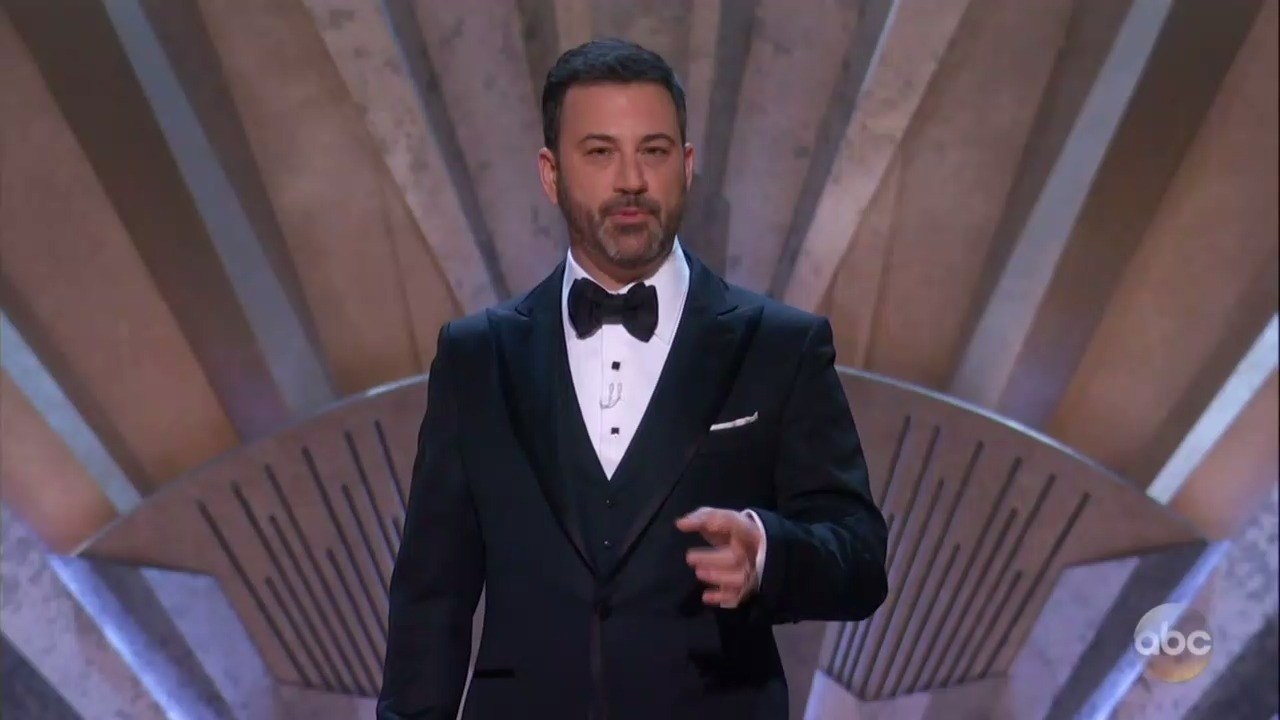 They even parodied it in their promos for Sunday's show, with Beatty serving as therapist for Kimmel as he struggled to come to terms with the mess.
Kimmel said the chairman of PricewaterhouseCoopers, the company that administers the Oscar voting process, said that its "singular focus" this year would be "delivering the correct envelopes." Kimmel then joked, "Just out of curiosity, what was your focus the other 89 years?"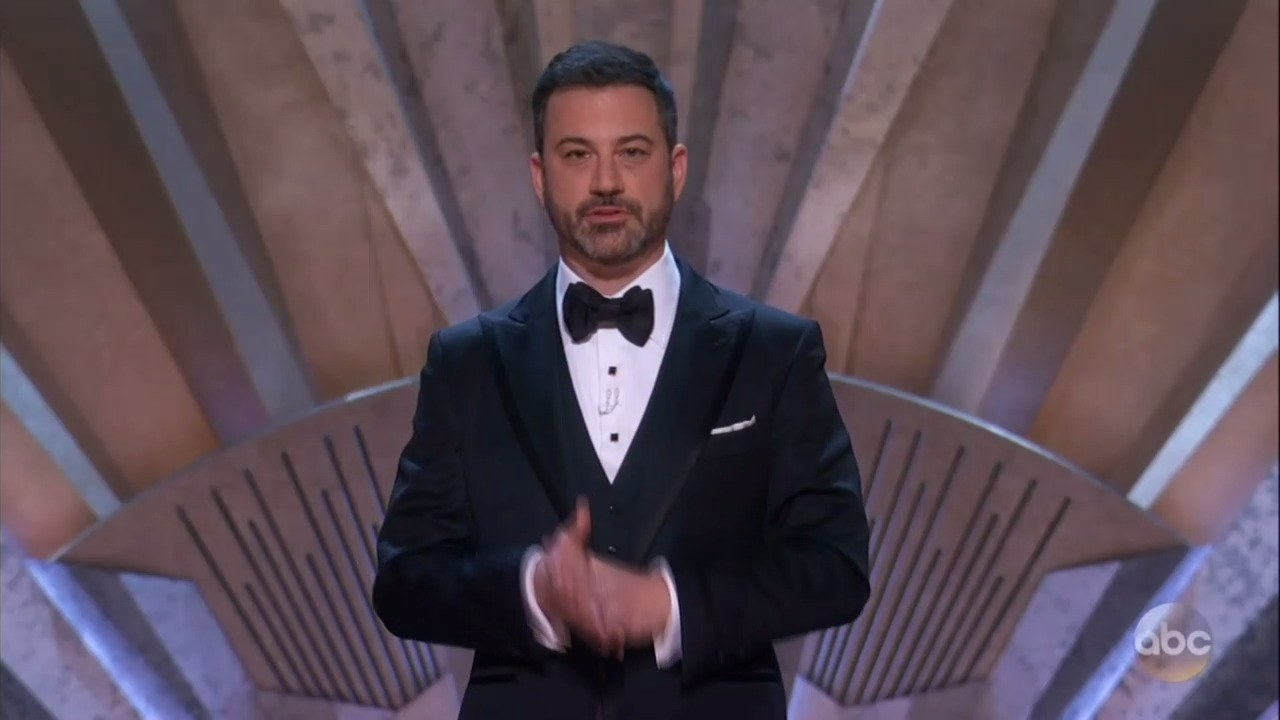 Finally, when the time for Best Picture came, Faye Dunaway and Warren Beatty graced the stage, just like they did during the 2017 ceremony, but things went more smoothly this year.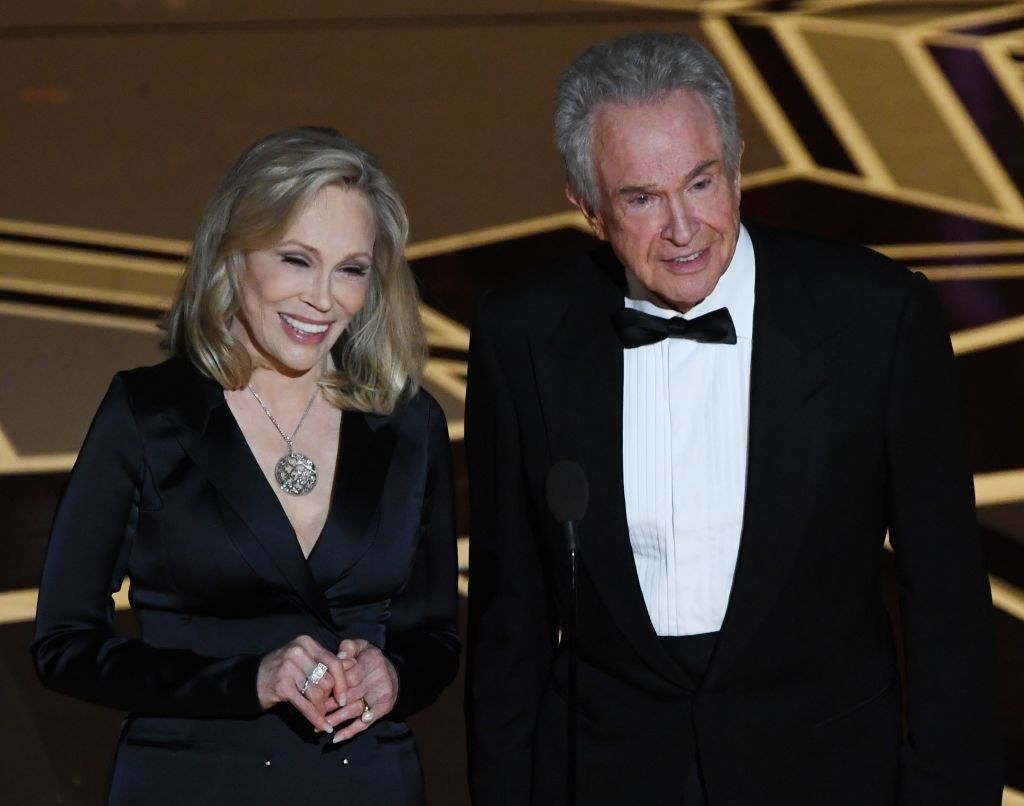 This time Beatty read the card, letting director Guillermo del Toro know that he was the recipient of the night's top honor for The Shape of Water. All was well.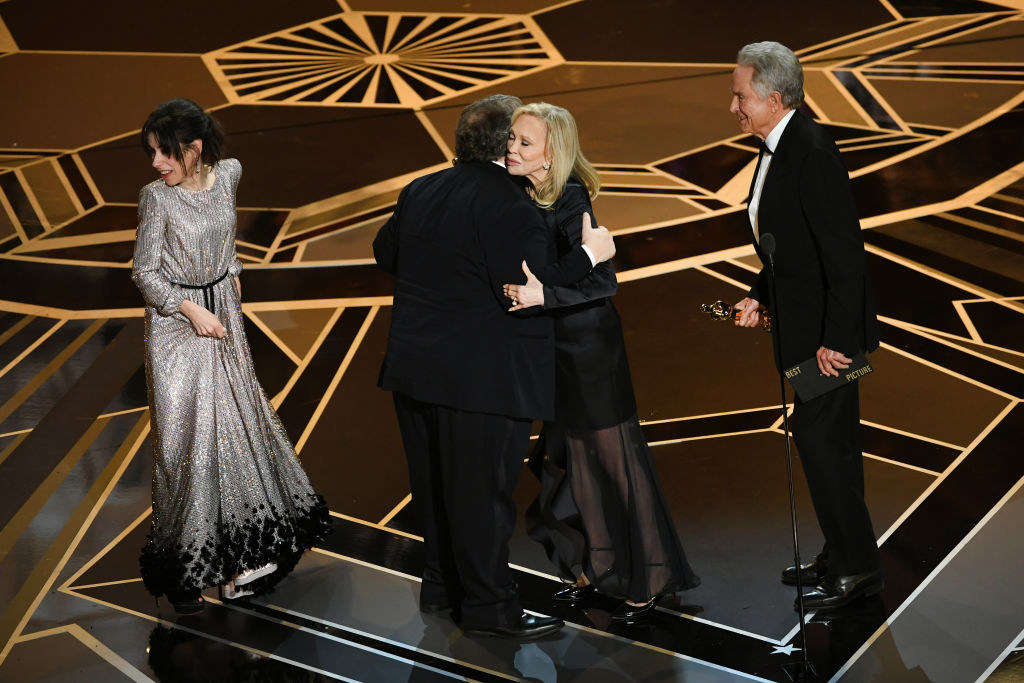 But still, Del Toro made sure they had the right envelope — just in case.
CORRECTION
PricewaterhouseCoopers oversees the Oscars voting process. A previous version of this post misstated the company's role.