Here's How Eddie Redmayne Celebrated The 20th Anniversary Of "Harry Potter" Being Published In The US
The star of Fantastic Beasts showed his love for one of the most beloved children's book series of all time.
In honor of the 20th anniversary of Harry Potter and the Sorcerer's Stone, Scholastic provided BuzzFeed News with a clip of actor Eddie Redmayne reading one of his favorite passages from the beloved children's book.
video-player.buzzfeed.com
The novels have sold more than 500 million copies worldwide and Sorcerer's Stone remains one of the best-selling in the series.
J.K. Rowling, the series' author, has been credited with sparking an interest in reading for an entire generation of children.
"It radically changed the importance with which children's books were viewed," Michelle Smith told ABC news last year. "Nobody wanted to touch fantasy stories — they were seen as old-fashioned."
The Harry Potter universe has since gone on to become a billion-dollar franchise, with books, films, plays, and amusement parks created in the vision crafted by Rowling in the late '90s.
Eager fans of the enduring series will get another chance to dive back into the wizarding world when Redmayne reprises his role as Newt Scamander, the notable magizoologist, in Fantastic Beasts: The Crimes of Grindelwald this fall.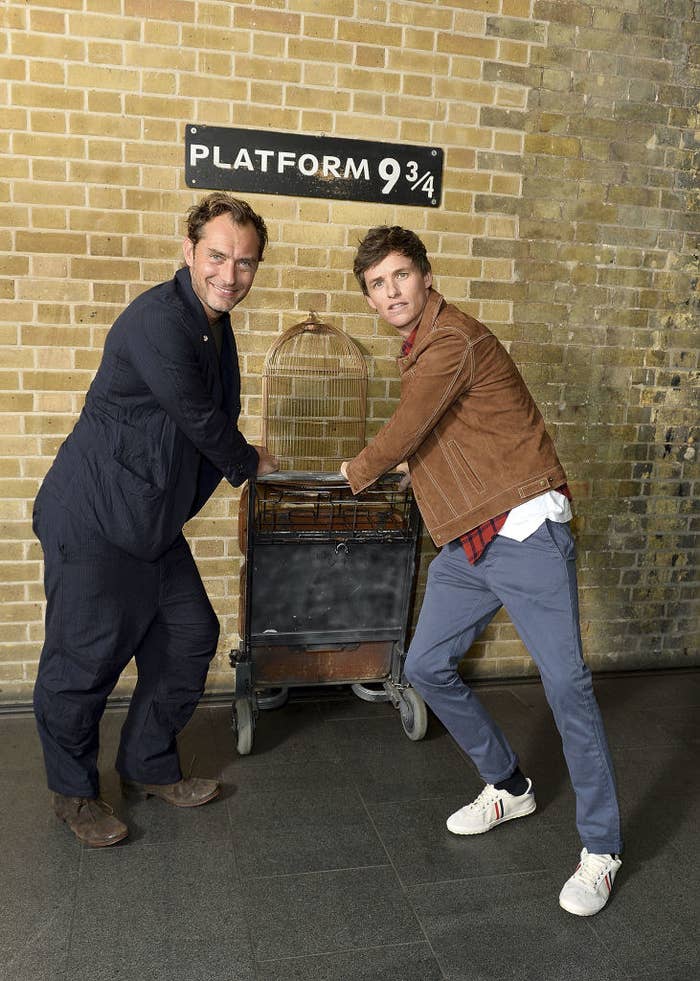 The next offering of Fantastic Beasts debuts in theaters on Nov. 16.