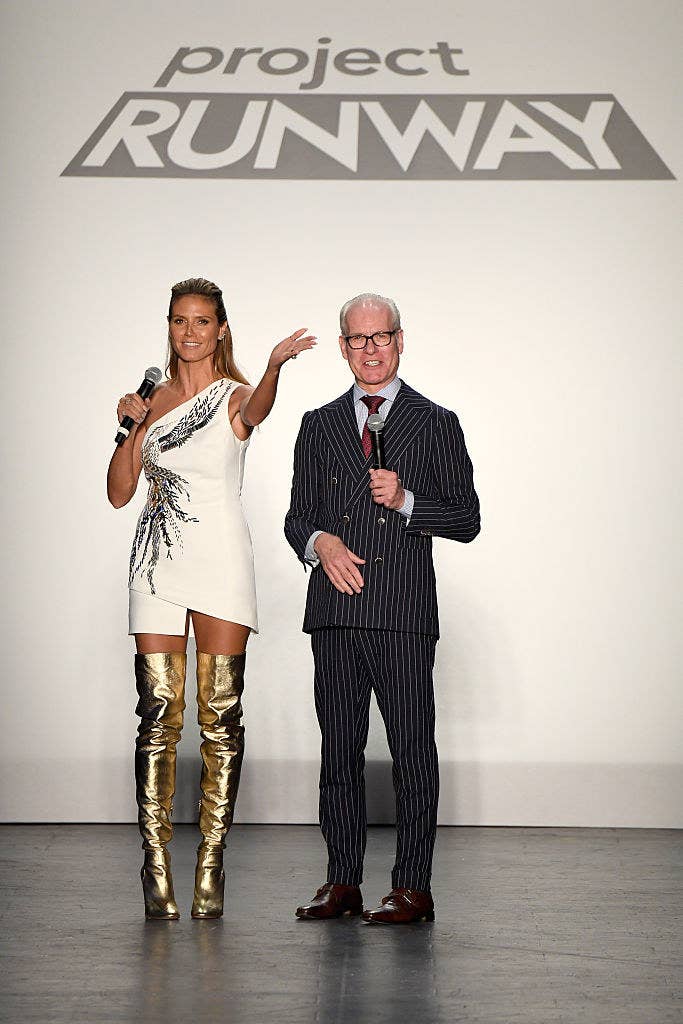 Amazon announced Friday that Heidi Klum and Tim Gunn will be leaving Project Runway to make a new fashion reality series for Amazon Prime Video.
According to a press release about the new show, "details remain close to the vest." However, viewers can expect the show to help make fashion accessible to a wide audience.
The release also said that the series "will be a fresh take in the reality space and will appeal to a global audience who are entertained by competition, storytelling, and authenticity."
The forthcoming series caters to "the cord cutter generation and streaming consumers," which is why Amazon Fashion will "create a shoppable experience for viewers."
The fashion mavens have been attached to Project Runway since it premiered in 2004. Klum acted as host and judge and Gunn often acted as a mentor to the up-and-coming designer contestants.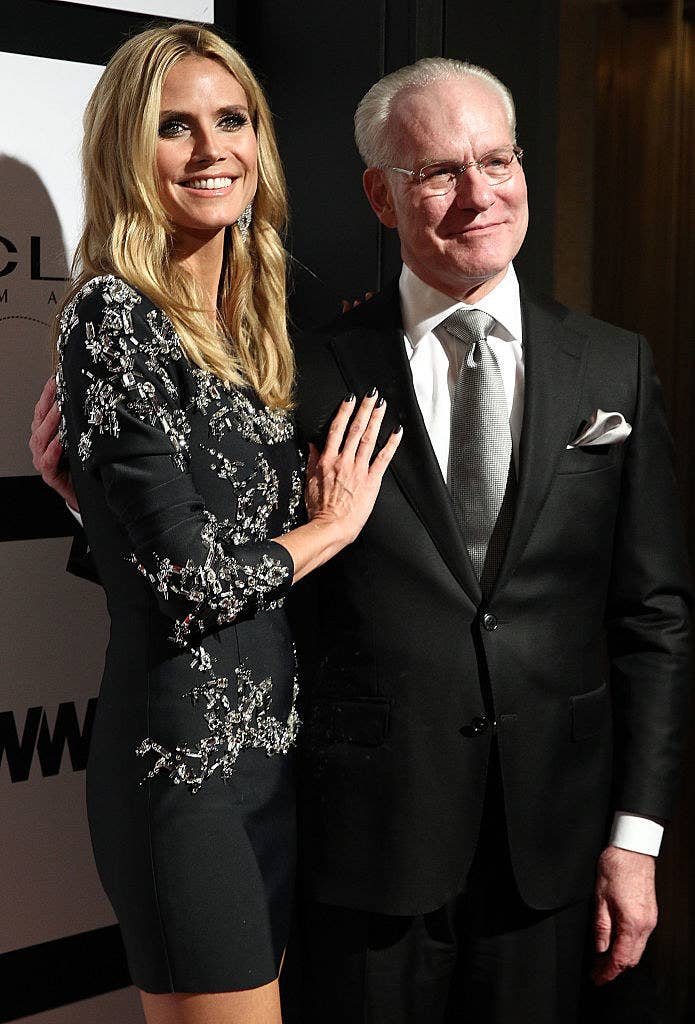 "After 16 incredible seasons, I am saying 'auf Wiedersehen' to Project Runway, a show that I was honored to host and help create," Klum said of her departure.
"I am incredibly proud of the show, and it will always have a special place in my heart," she said.
Gunn offered similar sentiments and thanked fans, as well as the show itself "for putting me on a path I never, in my wildest dreams, thought my career would take me!"
"I'm excited for them to see what's next, as I partner with Amazon and Heidi Klum on our next great 'fashion' adventure," Gunn said.
In the words of Klum, auf Wiedersehen!