Comedian Hasan Minhaj on Thursday joked about how he would've approached his interview with Canadian Prime Minister Justin Trudeau earlier this year had he known about the politician's brown- and blackface scandals beforehand.
"Had I known, I would've shown up to the interview in whiteface," said Minhaj, host of Netflix's Patriot Act, on BuzzFeed News' Twitter morning show, AM to DM. "And I'd be like, JT, I came as you. Halloween came early! It's for the interview."

Back in September, on the episode of Minhaj's show titled "The Two Sides of Canada," he grilled the Canadian leader on a range of topics, including Quebec's controversial secularism bill, which would prevent certain people from wearing religious symbols at work; the country's sale of weapons to Saudi Arabia, even though Canada has been vocally critical of the regime, slamming the Saudi kingdom for its role in the killing of journalist Jamal Khashoggi; and Trudeau's "misleading" take that the country will meet its Paris climate agreement goals.
Prior to Trudeau narrowly winning reelection as the head of the Canadian government in late October, it seemed as though the scandals had threatened his chances of victory. There were two old photos uncovered of the prime minister wearing blackface and a third image of him in brownface.
Trudeau later apologized, saying, "I was embarrassed, particularly given the person that I've become and the leader that I try to be, that fights for people's rights and defends people against intolerance and racism."
Minhaj told BuzzFeed News what he would've asked Trudeau had he known about the black- and brownface before their interview. In regards to the politician's insensitive "Arabian Nights" costume, Minhaj said, "He was really shiny."
"I would've asked him, 'How much shoe polish do you use?'" Minhaj said. "I mean, it was a lot. It was a lot."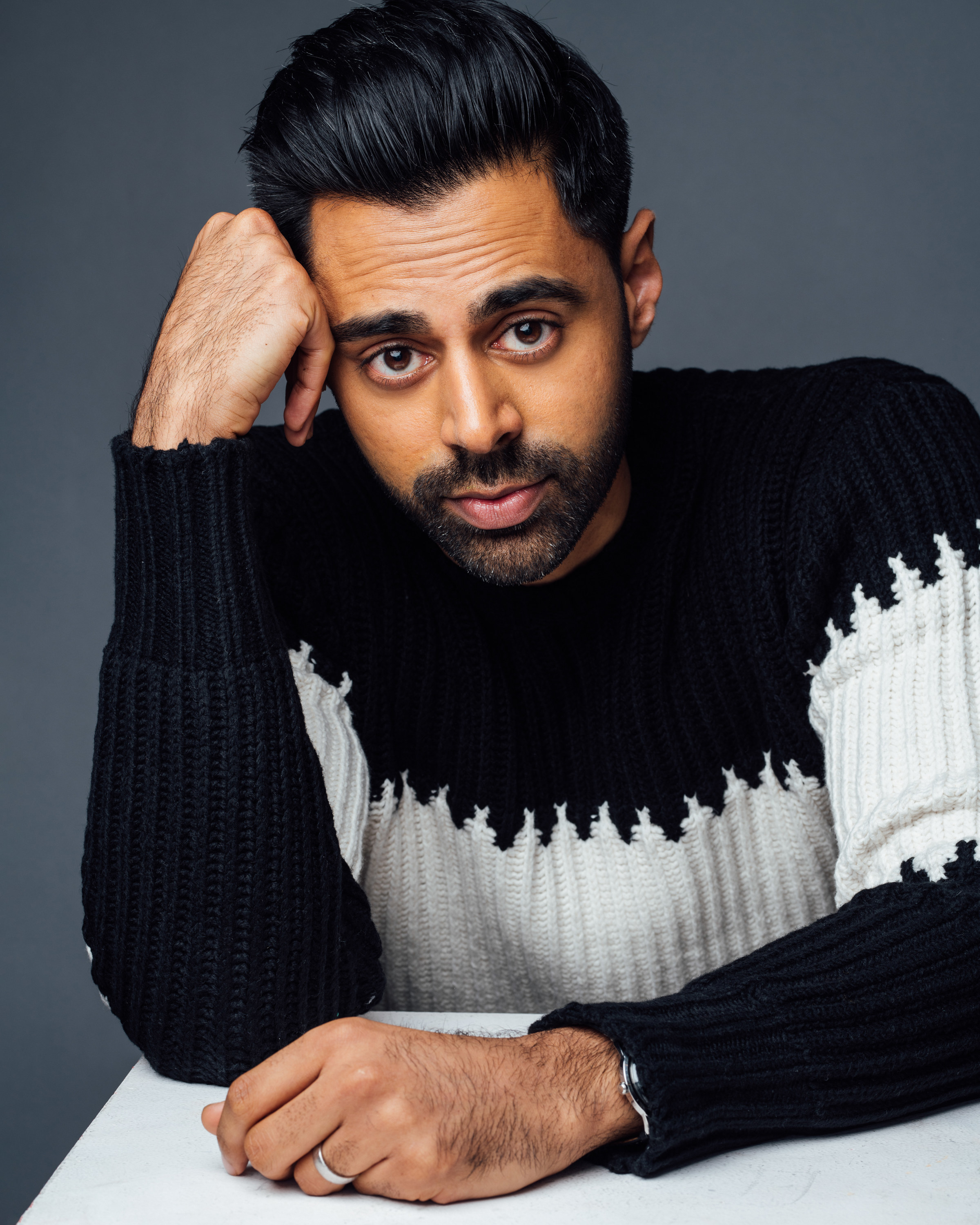 This discussion of what to do with "imperfect progressives" led Minhaj to weigh in on "cancel culture," which has been blasted by several of the host's fellow comedians, including Dave Chappelle, Louis C.K., Aziz Ansari, and Marlon Wayans.
The comedian didn't condemn people who criticize those who have made public missteps, but said, "The mediums by which we're having these conversations aren't great for nuance," referring to social media sites and condensed interviews.

"If you were to have those conversations with friends or family members," he continued, "you would actually have the runway room to have nuance and some form of restorative justice."
He added, "Having it via Twitter or arguments online, I don't think that's the right place to have real sort of human conversation and dialogue."