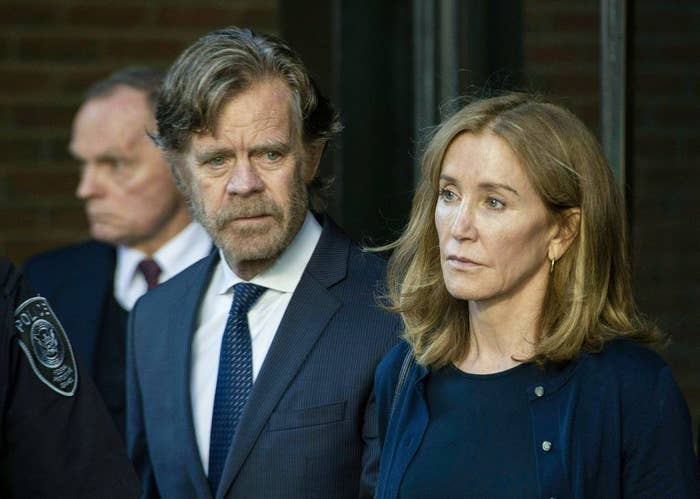 Emmy-winning actor Felicity Huffman, who was recently sentenced to 14 days in prison for her involvement in the college admissions scandal, was served some cold, hard shade at the 2019 Emmys ceremony on Sunday.
Right after RuPaul, host of RuPaul's Drag Race, finished his speech after winning the award for Outstanding Competition Program, the program cut to commentator Thomas Lennon, who delivered the shade.
"The producers have asked me to give a special shoutout to any of our previous lead actress winners who are watching tonight from prison," he said. "Hopefully those two weeks are going to fly right by. Keep your chin up."
Although Lennon didn't explicitly say Huffman's name, there aren't a lot of actors who have been deeply involved in college admissions scandals.
Huffman won an Emmy in the Outstanding Lead Actress Comedy category in 2005 for her work on Desperate Housewives.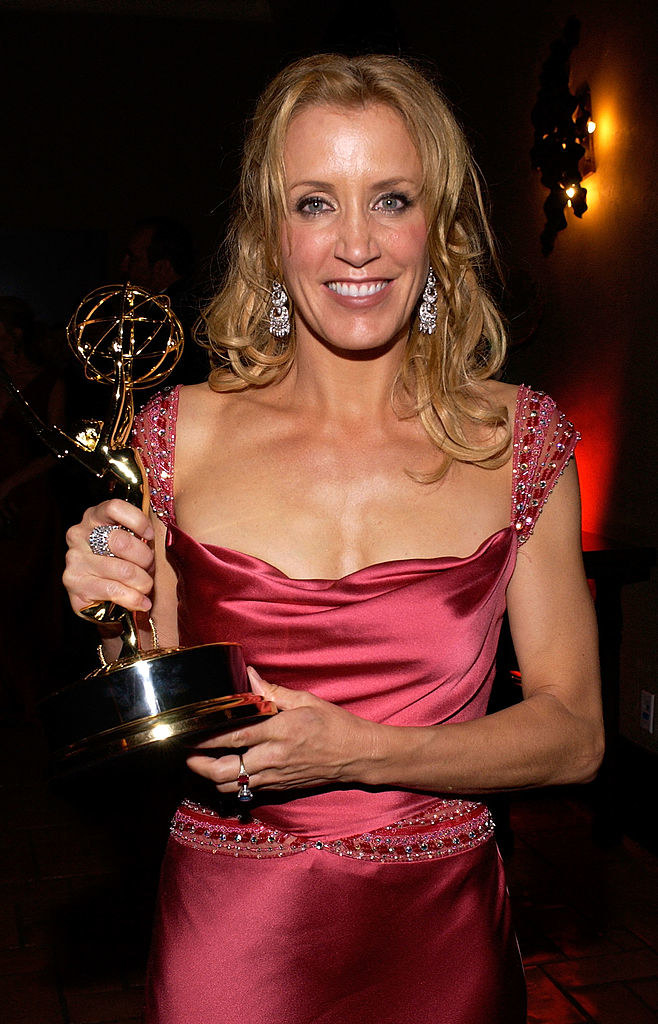 People on social media took notice.

Journalist Elizabeth Wagmeister, who was at the ceremony, said, "The room didn't love that one."
This was a different reaction to those watching from the comfort of their homes.
"Holy shit that was funny," one Twitter user said.
"Questionable? Yes. Funny? Yes," added another viewer.
The moment appeared to catch people off guard, but they nonetheless found it hilarious.
Huffman wasn't the only celebrity used for laughs during the ceremony.
In a Family Guy skit earlier in the broadcast, Meg Griffin said, "Wow, the Emmys. I can't believe all the stars that came out for this."
Her father, Peter, then said, "Well, kids, in my day, the Emmys was always the night of the biggest stars and the best winners. It seemed like every year it was Roseanne, Roseanne, Bill Cosby, Roseanne, and Bill Cosby."
"The Emmys have been great at rewarding great people for great work," he added. "And who's this year's Bill Cosby and Roseanne? Let's keep watching and find out."