Actor and beloved human Emma Thompson became a dame on Wednesday and playfully teased Prince William by asking him for a kiss during the Buckingham Palace ceremony.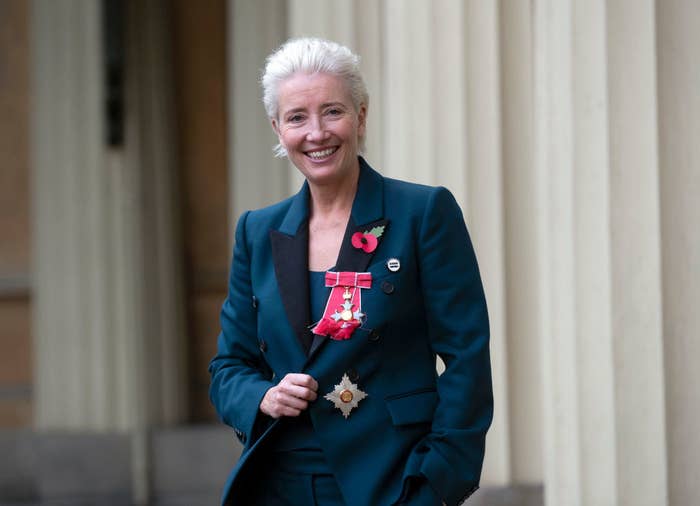 Speaking to the Associated Press, Thompson recalled saying to the prince, "I said, 'I can't kiss you, can I?' And he said, 'No, don't!'"
But the question was apparently all in good fun, because Thompson also told the news outlet that she'd "known him since was little, and [they] just sniggered at each other."
And while some focused on her exchange with the prince, others were more concerned about her amazing choice of footwear.
Thompson is clearly all about comfort, even when she's at an event as fancy schmancy as a royal ceremony.
The two-time Oscar winner and star of Harry Potter and Love Actually even wore an equal-pay badge on her jacket, and people loved it.
But it should be no surprise that Thompson is all about comfort over style.
Friendly reminder that this is the same person who tossed aside her heels at the 2014 Golden Globes, taking the stage barefoot.
Never change, Queen Emma.