With the premiere of Monday night's Emmys, awards season is officially in full swing.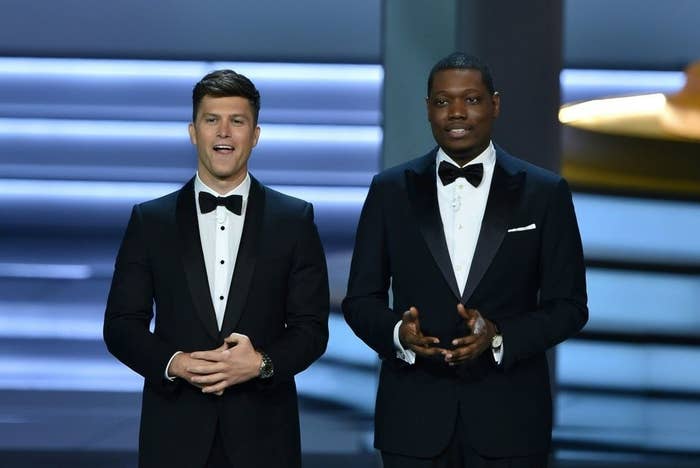 And, like most awards shows, it's no fun unless there are a few surprises, and this year delivered some.
In the series, Teddy is played by Glover.
Some have speculated that the character, who made his first appearance in the sixth episode of the second season, is loosely based on Michael Jackson.
At this year's show, Glover was nominated for Outstanding Lead Actor in a Comedy Series, as well as Outstanding Guest Actor in a Comedy Series, but he didn't win in either category.
In the GIF below, you can see Teddy hug Bill Hader before the actor goes on stage to accept his award.
Things took a turn, however, when Glover was spotted seated in that same area. 👀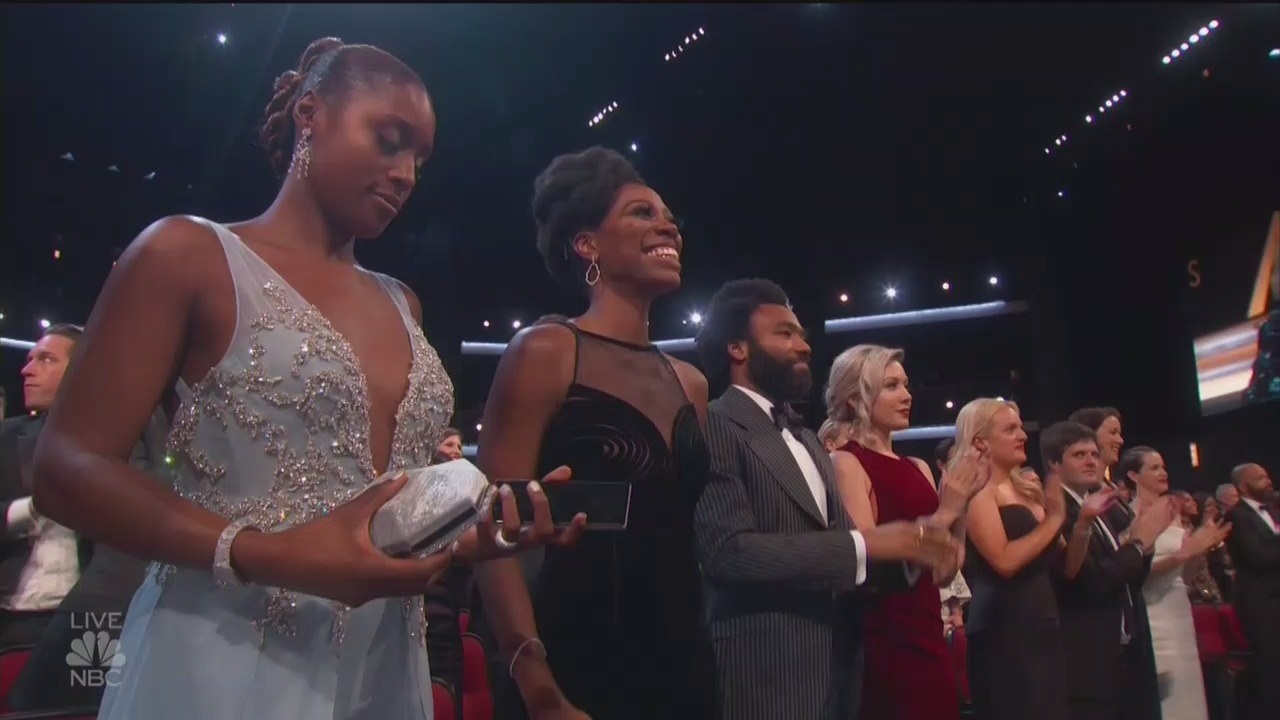 It had seemed likely that it was Glover dressed up as Teddy, but question: When would he have changed?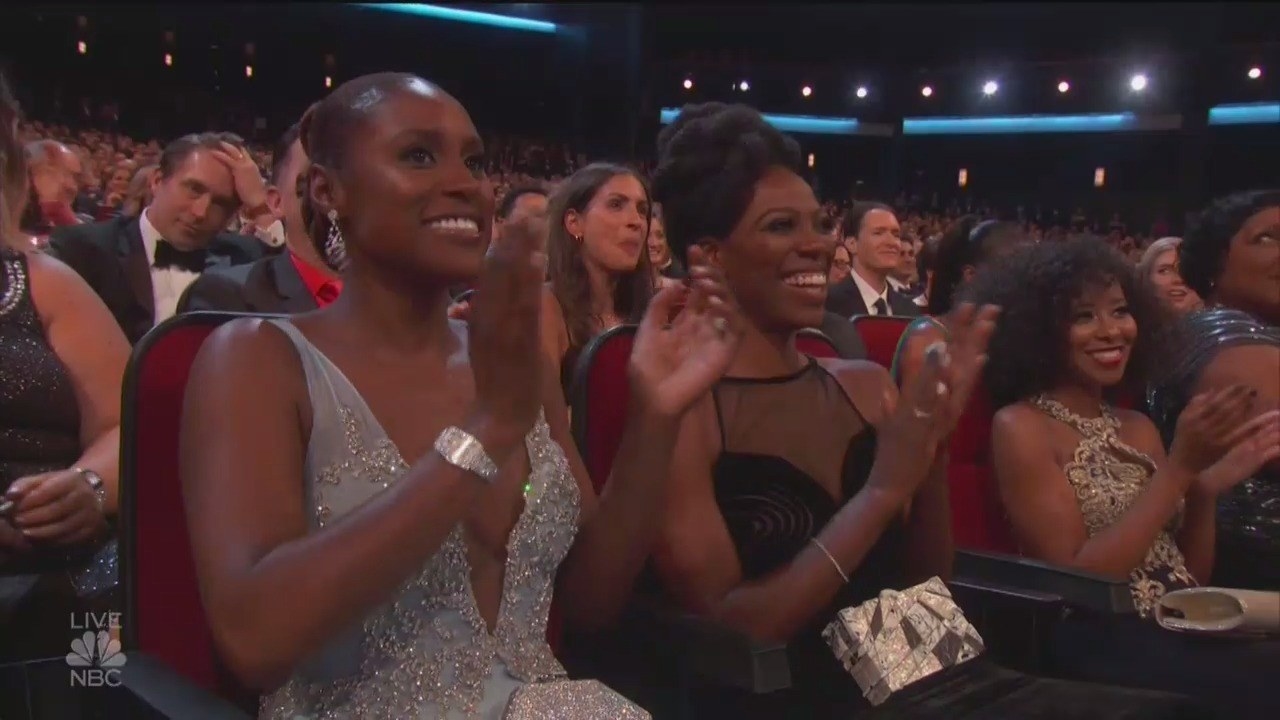 The "Teddy Perkins" episode has been lauded since it premiered, and though no one knows for sure if it was Glover in costume, people were peeved about the show losing.
A travesty, honestly!
We might've even gotten a speech from Perkins had Glover won.
Unfortunately for now, this case remains unsolved.