The teaser gives fans their first extended look at Jodie Whittaker, the 13th actor and the first woman to play the Doctor.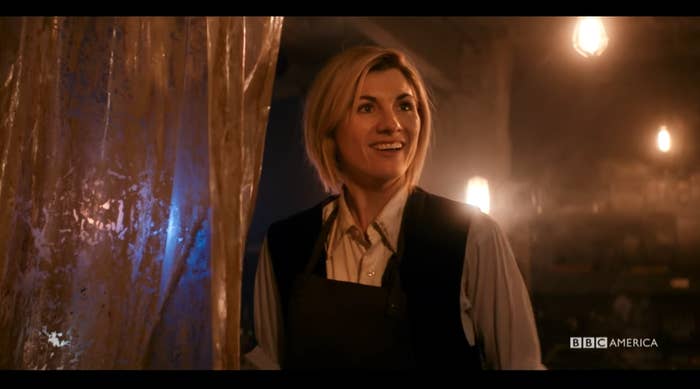 It's been almost a year since it was announced that Whittaker would be taking over for Peter Capaldi.
"It's more than an honor," Whittaker said at the time of her casting. "It means remembering everyone I used to be, while stepping forward to embrace everything the Doctor stands for: hope. I can't wait."
Showrunner Chris Chibnall said Whittaker "just walked in the room and she was the Doctor." He also praised the energy she brought to the role during her audition, calling it new, fresh, funny and emotional.
"It's one of those tings where you don't know what you're looking for until you see it," Chibnall said. "She just nailed it."
Speaking at Comic-Con, Whittaker said it was very hard to keep her casting a secret from family and friends.
She also revealed what former Doctor David Tennant told her when he learned that she'd got the part.
Asked about how her character will come across on scree, Whittaker said her iteration of the Doctor "requires a lot of energy" and has "a lot of childish wonder."
She also said her Doctor is "quite fidgety."
Fans at Comic-Con also met some of the Doctor's new companions, Yasmin Khan (actor Mandip Gill) and Ryan Sinclair (Tosin Cole).
Showrunner Chris Chibnall said he thinks this next season will be a perfect jumping off point for those who've never seen the show, with fewer references to older seasons.