On Wednesday, John Schnatter, the CEO of Papa John's pizza company, expressed dissatisfaction with the NFL and its handling of players who kneel during the national anthem, saying, "The NFL has hurt us by not resolving the current debacle to the players' and owners' satisfaction."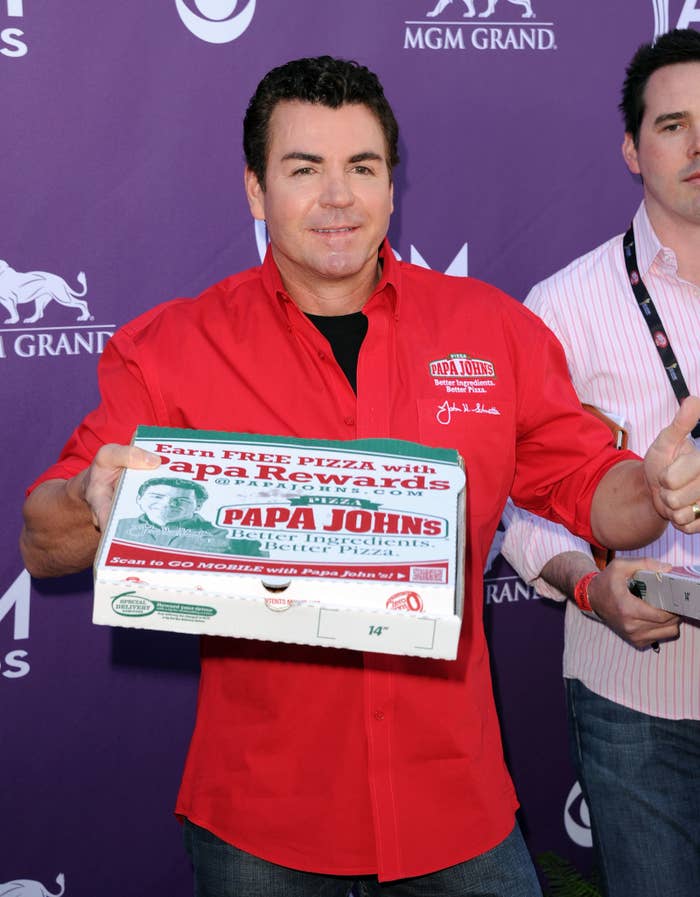 Many people had very little time for Schnatter's logic.
And some found his reasoning downright laughable.
People were both literally and figuratively not buying it.
But because this is 2017, the conversation didn't end there. In fact, the social reaction from people weighing in on Schnatter's comments prompted DiGiorno Pizza to enter the fray, thus starting a feud of sorts.
On Thursday morning, the following subtweet was sent out from their official Twitter account: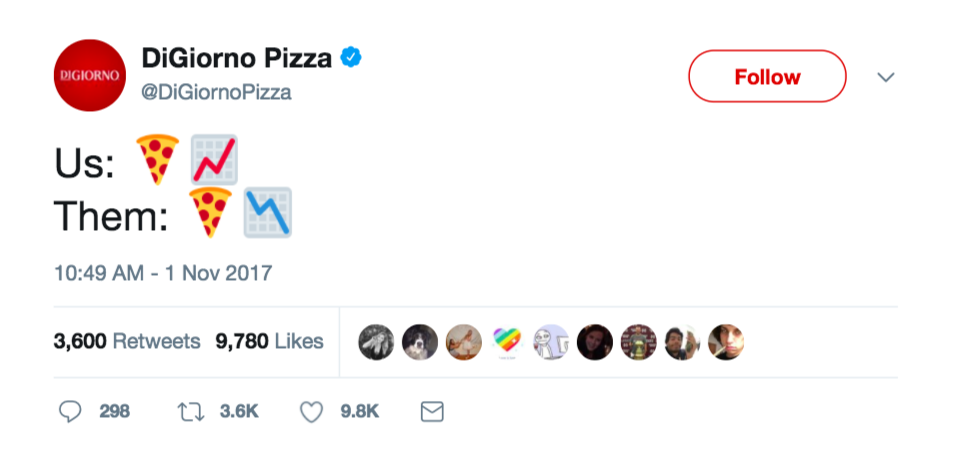 And just so it was painfully clear who they were throwing shade at, DiGiorno followed its initial tweet with this one: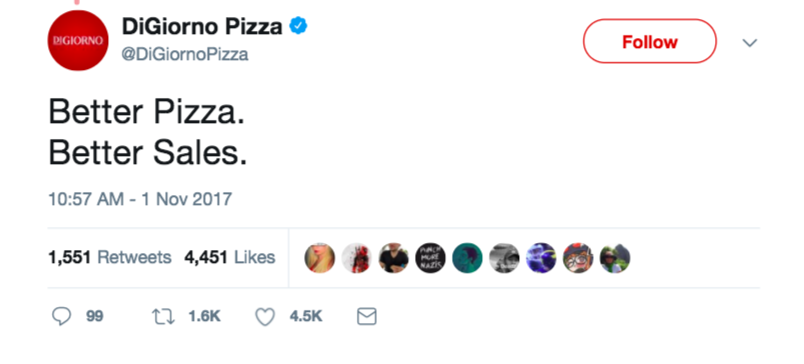 Naturally, people were here for the shade.
The dig was quite "saucy."
It was a moment perfectly set up by Papa John's, and DiGiorno swooped.
A bold move tbh.
The unexpected diss was a hit.
But worry not, because Papa John's fired back, sending its own subtweet:
Papa John's updated its bio, writing one scathing line: "Frozen pizza = the pizza equivalent of a participation trophy."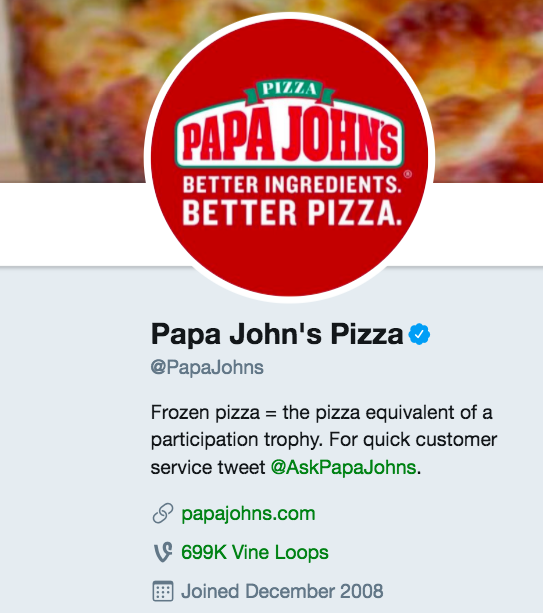 Their response was met with...not much enthusiasm.
It seems that people had pretty much declared DiGiorno the winner in this whole ordeal.
Presumably, this wasn't the way they intended this to go.
As the kids say these days, Papa John's had taken an "L."
And folks were not mincing their words.
BuzzFeed News has reached out to Papa John's and DiGiorno for comment.