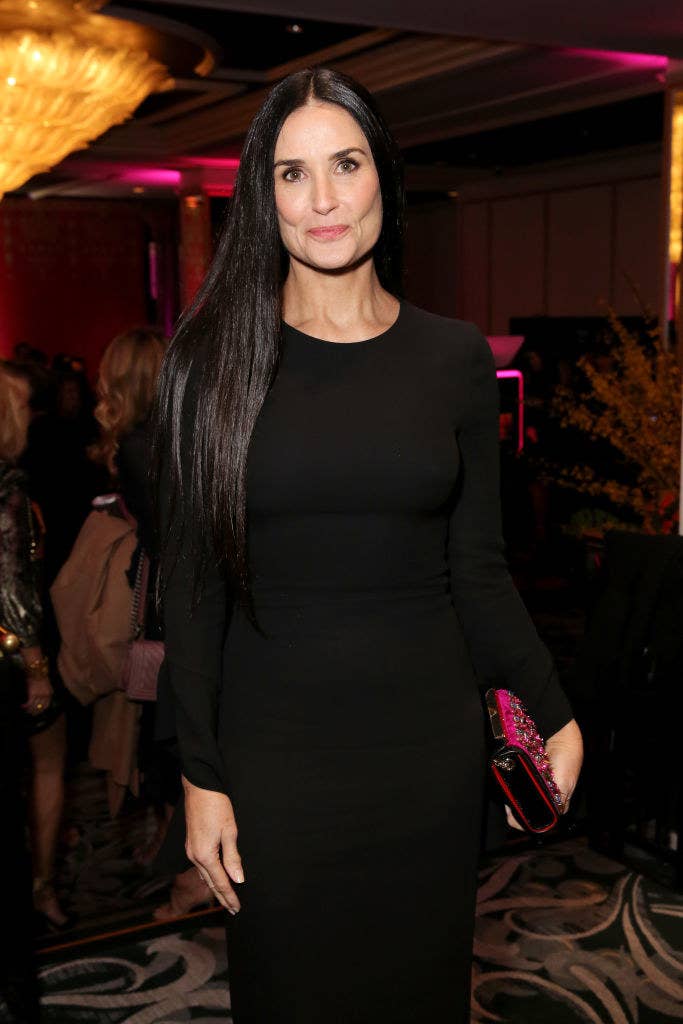 In a wide-ranging profile published in the New York Times Thursday, actor Demi Moore opened up about her marriage to her ex-husband Ashton Kutcher.
Moore, who was 15 years older than Kutcher when they wed in September 2005, characterized the relationship as "a do-over" of her twenties.
"Like I could just go back in time and experience what it was like to be young, with him — much more so than I'd ever been able to experience it when I was actually in my twenties," Moore said.

Like many Hollywood unions, Moore and Kutcher's did not last, and rumors sprouted that he'd been unfaithful to his wife.
According to the paper, Moore and Kutcher had been trying to conceive a child. Moore became pregnant with a girl she planned to name Chaplin Ray but she had a miscarriage six months into her pregnancy. Moore blamed herself for the loss and began drinking, a problem that became untenable.
The Times' Dave Itzkoff wrote:
But her drinking worsened, and she started abusing Vicodin, all before learning that Kutcher had cheated on her.

BuzzFeed News' requests for comment from both Moore's and Kutcher's representatives were not immediately returned.
Rumors of infidelity in the couple's marriage, which officially ended in 2013, have persisted for quite some time.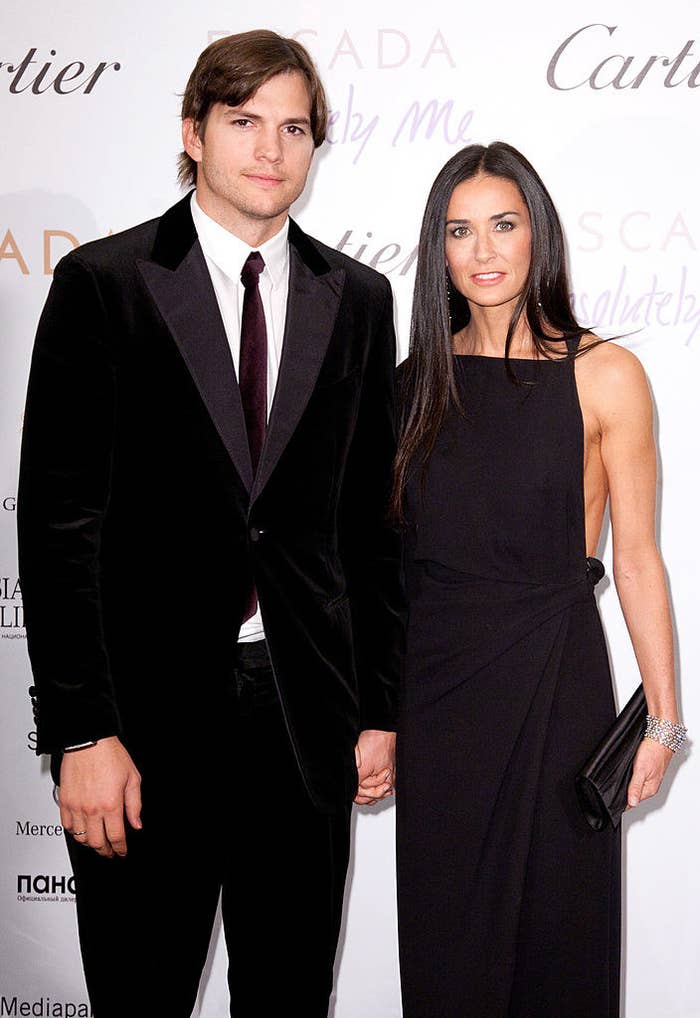 Kutcher himself appeared to address the issue in 2017, when he received Robert D. Ray Pillar of Character Award at the Ron Pearson Center in West Des Moines, Iowa.

The award, per its website, is given to "individuals who consistently demonstrate good character as a visible role model."
"I'm also probably the first person to get this award for character who had, like, his name splashed across every gossip magazine as an adulterer like five years ago," Kutcher said at the time.

"Character comes when those magazines tear you apart for something you may or may not have done and you gotta go out and perform tomorrow — with everyone looking at you like you might be an adulterer," he added during his speech.

Following his divorce to Moore, Kutcher married his That '70s Show costar Mila Kunis in 2015. The couple have two children together.

Much more of Moore's personal life will be disclosed in her upcoming book, Inside Out, scheduled to be released Sept. 24.
Asked if she believed her candor about her relationships with famous men would make them look like villains while she came off as a victim, she told the Times, "I'm definitely not interested in blaming anyone."
"It's a waste of energy," she said.