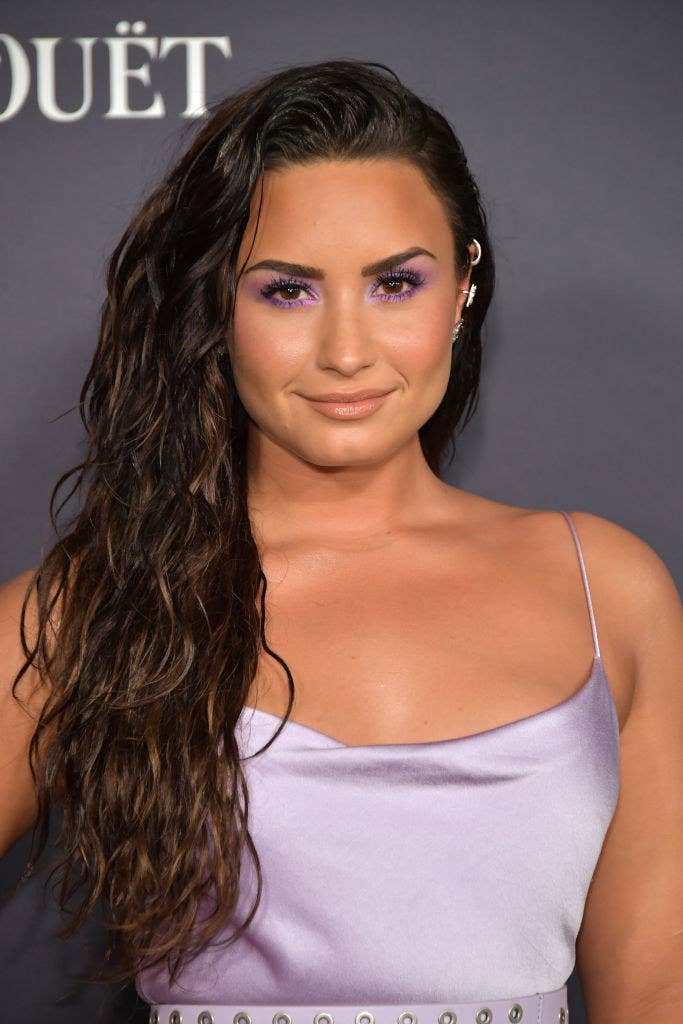 Lovato's last concert was canceled after the singer was taken to the hospital Tuesday, an event that drew a lot of speculation regarding the possible cause.
Live Nation told E! News that tickets for the event could be used for a Lauv performance taking place on July 26 or performance by The Chainsmokers on July 29.
"Refunds are also available at point of purchase if preferred," a spokesperson said.
But that didn't stop fans from showing their favorite artist some love.
Dozens of Lovatics, as her fanbase is affectionally called, came out to Atlantic City, where Lovato was supposed to have a concert Thursday night and sang some of their favorite songs by the singer.
According to Claire Lowe, an education reporter for the Press of Atlantic City, fans told her they organized the event via Twitter.
One fan described the meetup as "bittersweet but amazing."
Others tweeted about it earlier in the week and were adamant that the fans needed to "turn up for miss Lovato" since she wouldn't be there.
Some fans were emotional after seeing videos of the tribute. "The bond we have over Demi is so special," one person said.
"Today was the fun, heartwarming break we needed," another said.