Danielle Herrington is the latest model to grace the cover of Sports Illustrated's highly coveted swimsuit edition.
The cover was revealed Tuesday morning on Good Morning America.
In the past, the cover has featured top models like Elle Macpherson, Heidi Klum, and Tyra Banks.
What's special about Herrington's appearance is that she's the third black woman to nab the cover of the swimsuit edition, following in the footsteps of Banks, who appeared on the 1997 edition, and Beyoncé, who was featured on the mag in 2007.
Chatting with Good Morning America host Michael Strahan, Herrington talked about what the moment meant to her, saying, "I was in tears. I was bawling, crying."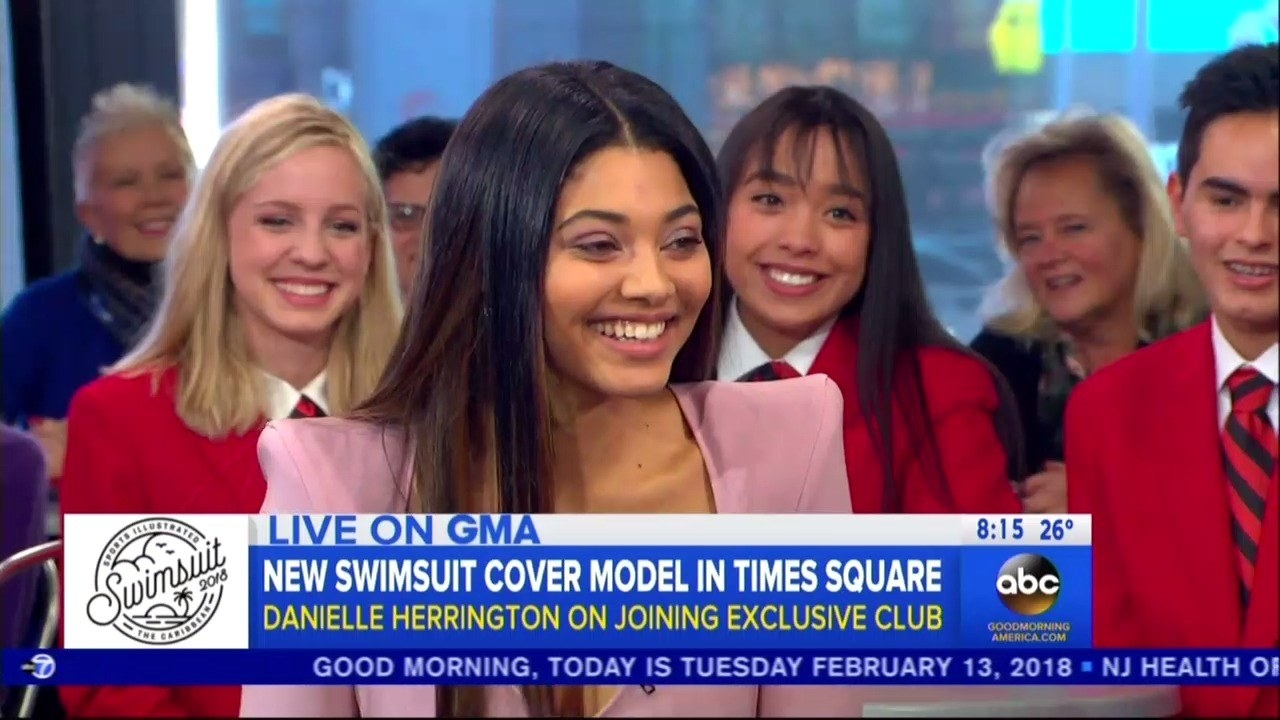 Interestingly, Herrington said she found out about the swimsuit edition from Banks, while watching old episodes of The Tyra Banks Show. "She was the first black woman to cover Sports Illustrated swimsuit, so I just always aspired to be like her."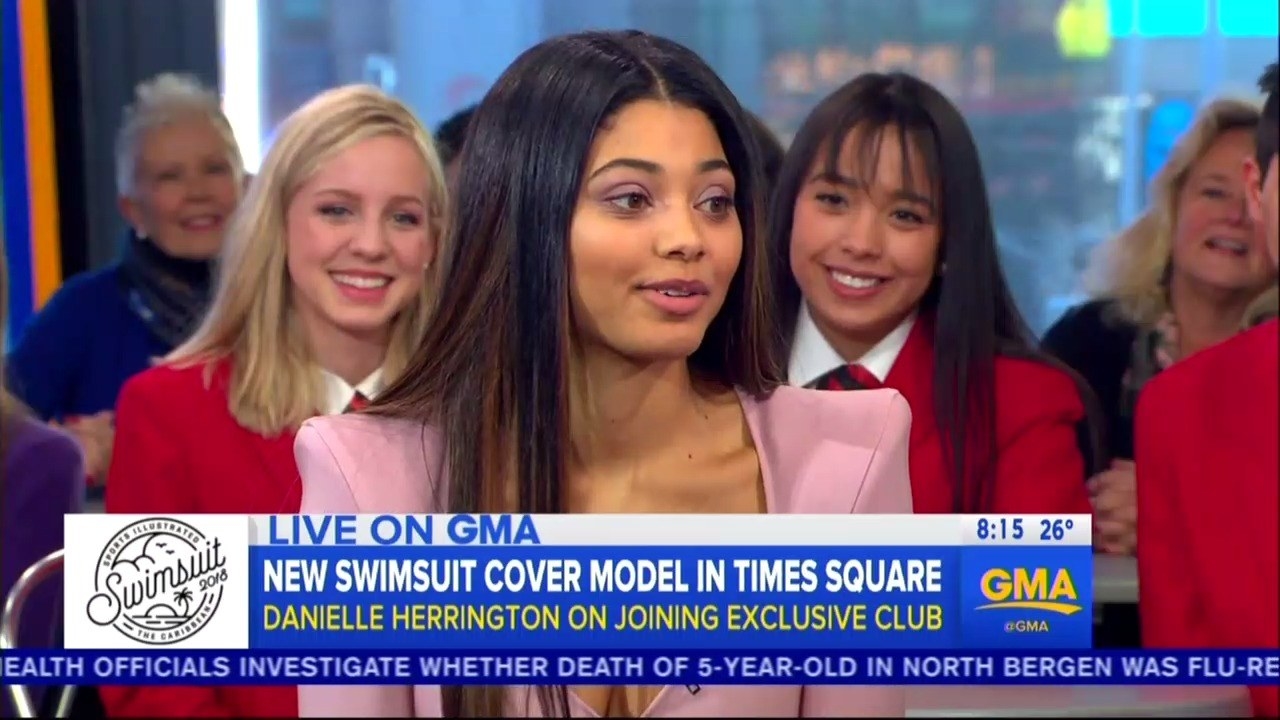 So...since Herrington made a little history after becoming the third black woman to appear on the cover, it was only appropriate for GMA to surprise her with a video message from none other than Banks herself.
"Hi Danielle," Banks began. "Do you really understand what's going down right now? Do you really understand how your life is going to change?"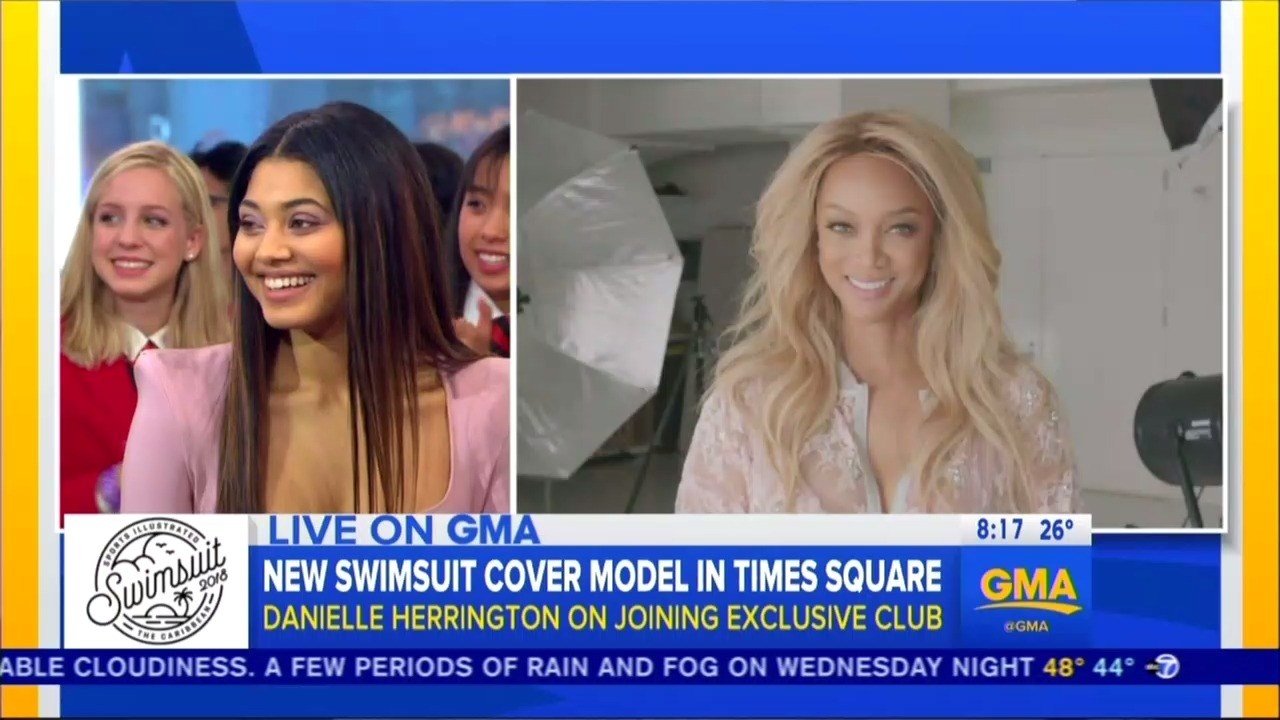 "So many little girls are looking at you and saying, 'Oh my gosh, that could be me one day,'" Banks continued.
"There are so many people telling little girls that look like us that we're not good enough and that we can't achieve our goals, but by them looking at me back in the day and them looking at you now, you are the living embodiment to say that dreams do come true."
"I mean, it makes me feel amazing," Herrington said after watching Banks' message. "Like, she is my idol and she was the one I looked up to, so for me to be the one that little girls in the next generation is going to look up to is just really inspiring."