After a brief hiatus, Stephen Colbert returned to The Late Show on Tuesday night, criticizing Florida lawmakers who he said "completely abdicated responsibility" after last week's deadly school shooting in Parkland.
Colbert said that while he was "sickened" and "heartbroken" by the deaths of 17 people at Marjory Stoneman Douglas high school, those feelings were soon replaced by the fear of a "complete lack of action from our leaders."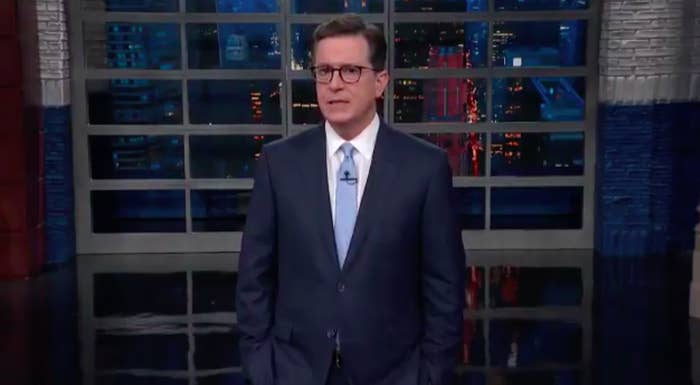 Colbert played a clip of Florida Sen. Marco Rubio, who the late-night host said "completely abdicated responsibility."
"You could pass a law that makes it hard to get this kind of gun in a new condition," Rubio said on the Senate floor last week. "But you're going to struggle to keep it out of the hands of someone who's decided that's what they want to use."
"I'm just trying to be clear and honest here," Rubio continued. "Someone's decided, 'I'm going to commit this crime.' They'll find a way to get the gun to do it."
"As long as we're being clear and honest, senator, as a lawmaker, your position is 'The laws are useless, everyone into the Thunderdome!" Colbert said sarcastically. "Then why do we need you? It seems like a houseplant would do a better job and would probably need a little less water."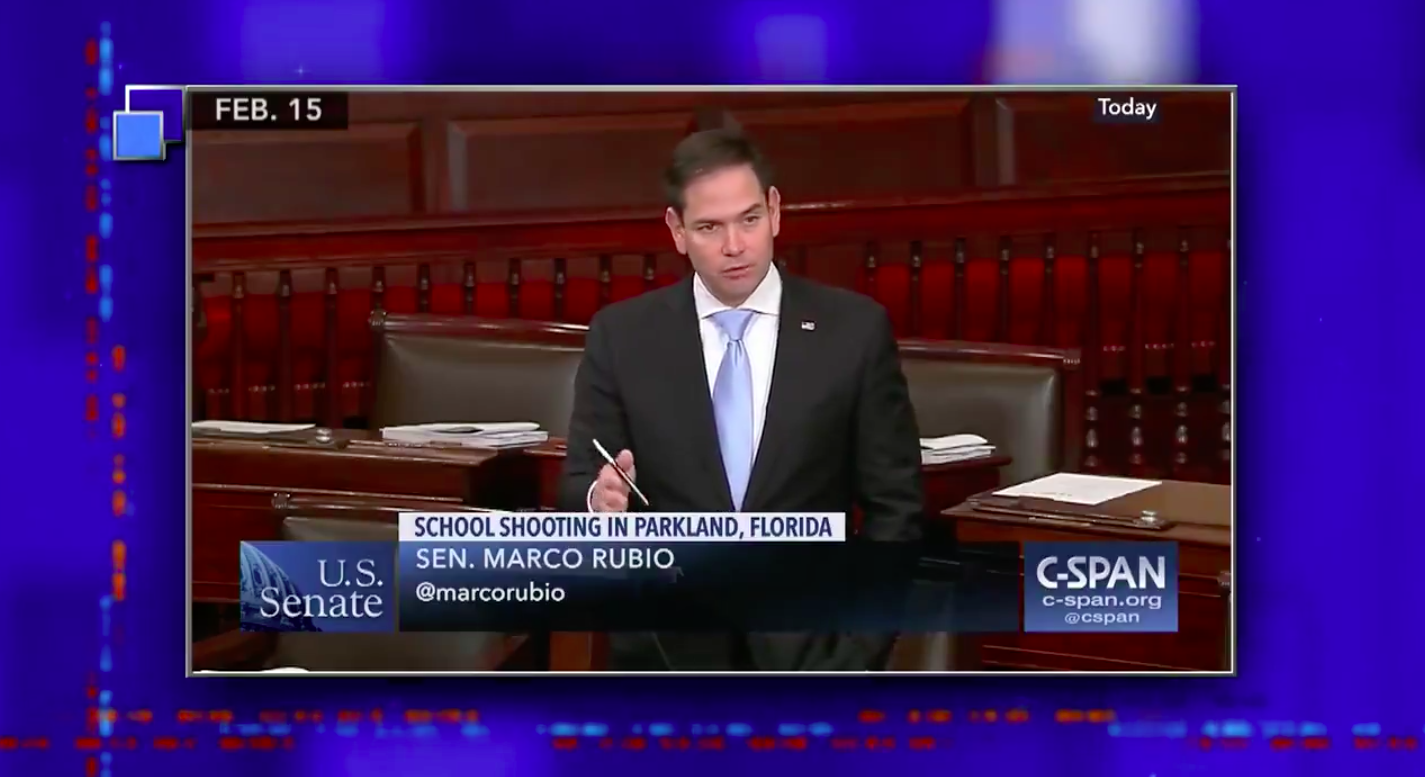 "But there is one group that does give me hope that we can do something to protect the children, and sadly, it's the children," Colbert said, transitioning to the focal point of his monologue.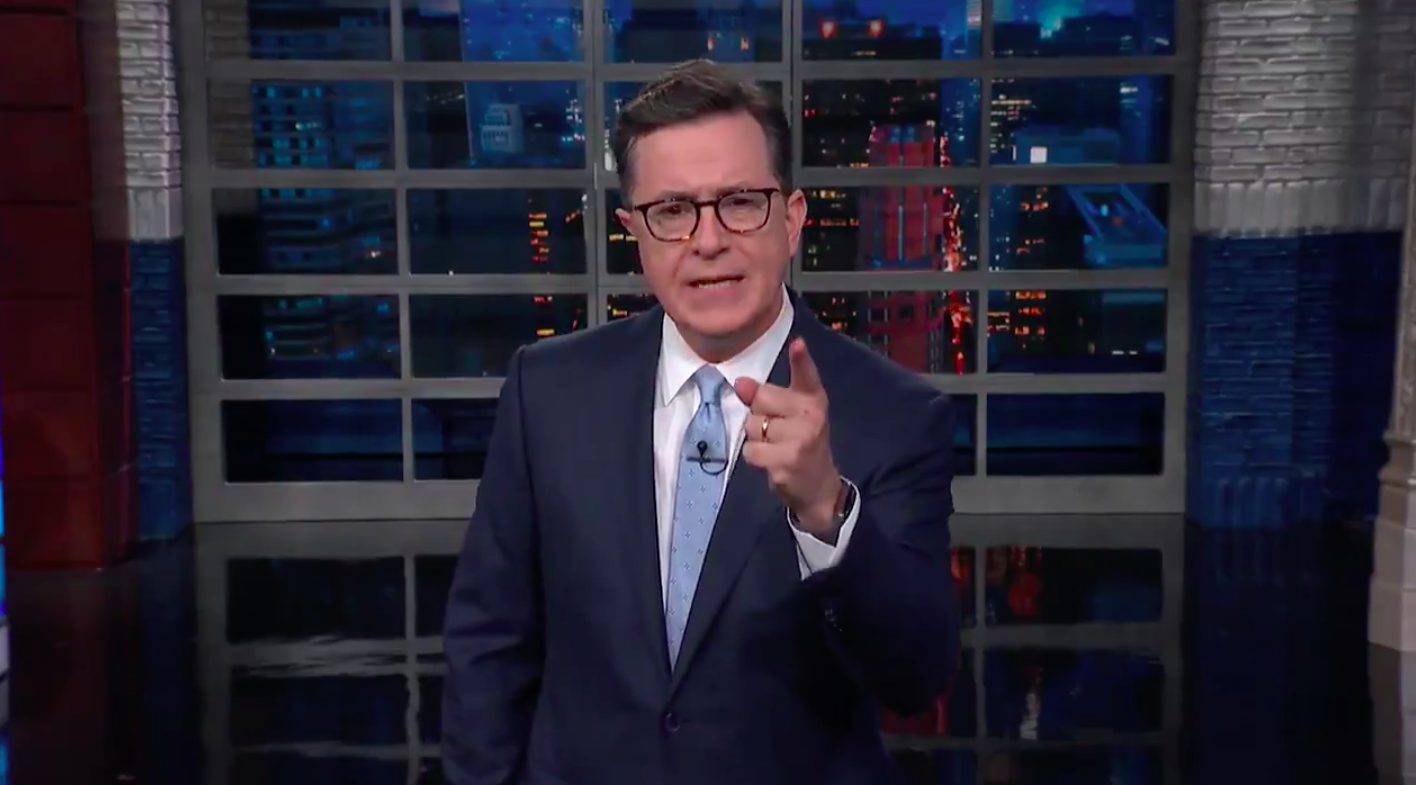 "These students saw their leaders doing nothing and said, 'Hold my root beer,'" Colbert said.
"The adults aren't cutting it anymore," he continued after playing clips from teen survivors of the shooting. "I think we need to change the voting age. Until we do something about guns, you can't vote if you're over 18."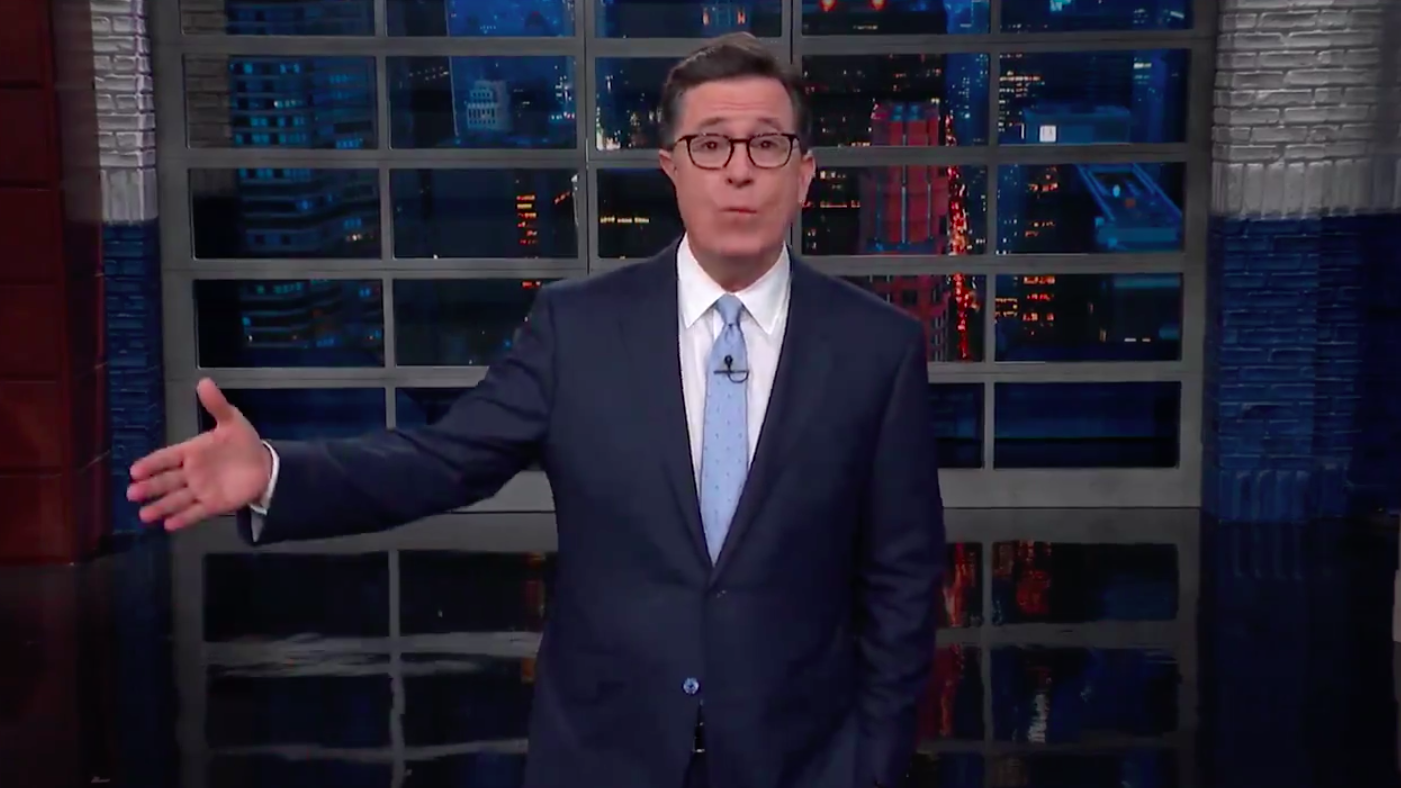 Colbert noted with sadness that some of the students, who just a week ago endured the loss of classmates due to gun violence, watched on Tuesday as the Florida House of Representatives voted no on a discussion about banning assault rifles.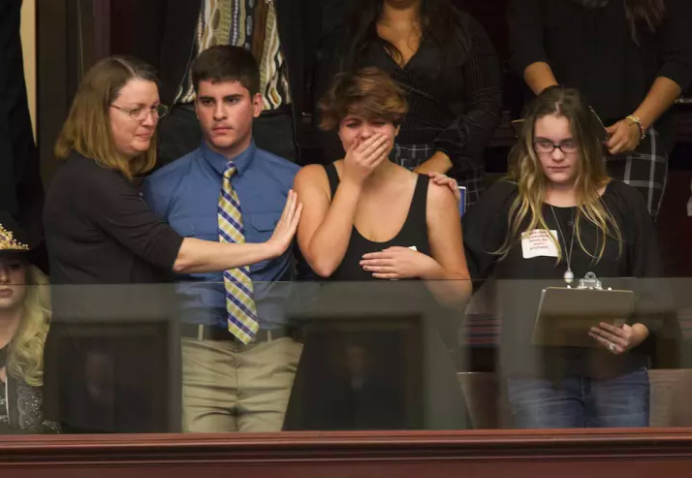 "Well, I hope these kids don't give up," Colbert said. "Because this is their lives and their future."
"Someone else may be in power, but this country belongs to them — and there is reason for hope," he said.
"Look at the #MeToo movement," Colbert said. "A lot of men in power did not see that coming, but it proved that change can happen overnight."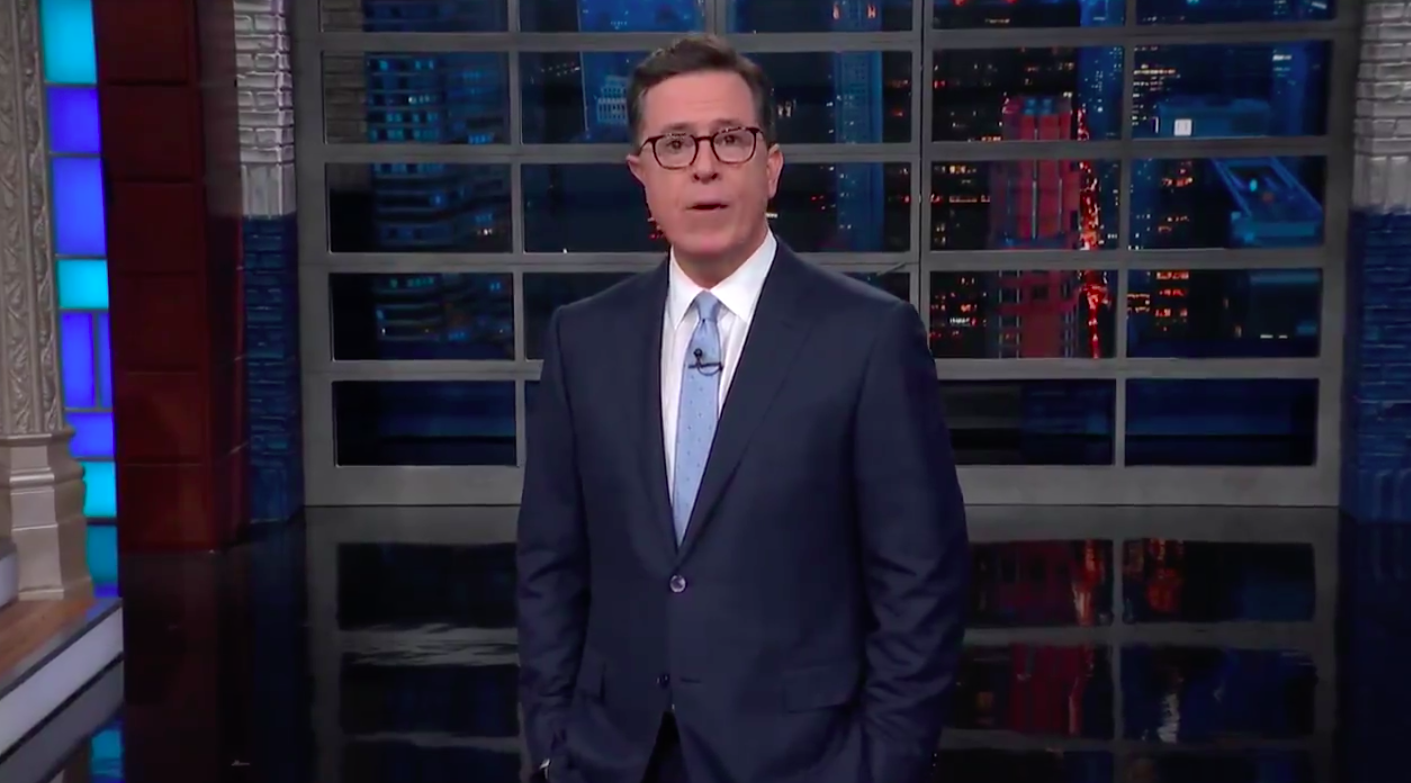 "And this is an election year. So if you want to see change, you have to go to the polls and tell the people who will not protect you that their time is up."