Producers Darla K. Anderson, Adrian Molina, and Lee Unkrich took home Oscars on Sunday night for their work on the animated film Coco.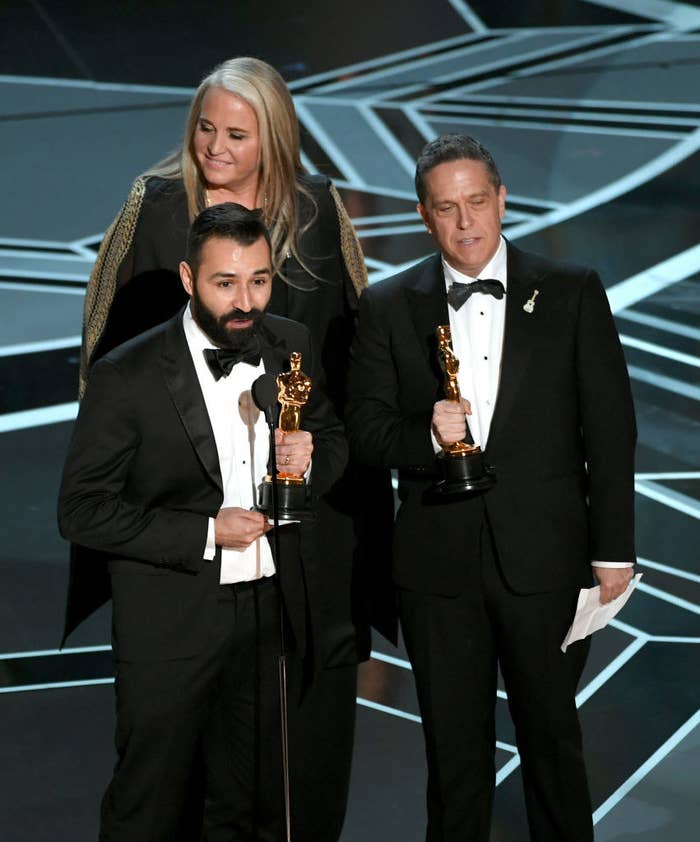 "We're so happy," Anderson said after thanking the Academy for the prestigious honor. "Coco is proof that art can change and connect the world. And this can only be done when we have a place for everyone and anyone who feels like an other to be heard."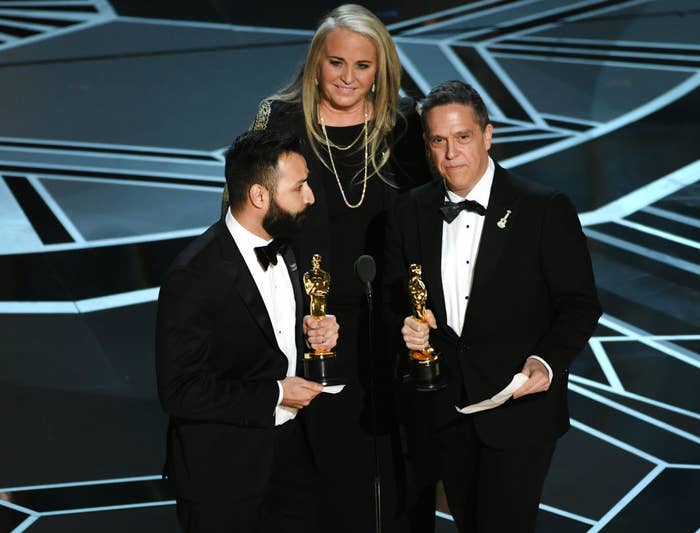 Molina expressed his gratitude to his family and husband for "expanding my sense of what it means to be proud of who you are and where you're from."
"We hope the same thing for everyone who connected with this film," Molina added.
Unkrich also gave a big shout-out to the people of Mexico. "Coco would not exist without your endlessly beautiful culture and tradition," he said.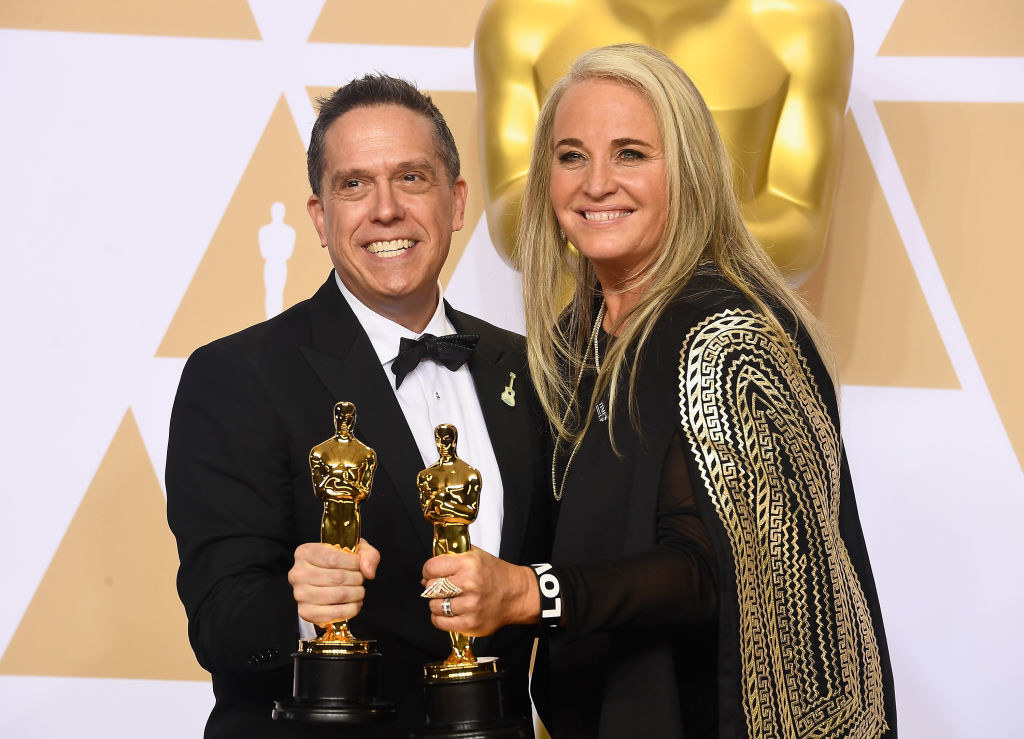 "With Coco we tried to take a step forward toward a world where all children can grow up seeing characters in movies that look and talk and live like they do," he said.
People were rejoicing in Coco's win and in the inspiring words of the filmmakers. "There is so much excitement in my Mexican household and tears in my eyes," one person wrote.
"I am just overwhelmed with joy," tweeted writer Evette Dionne.
And others were thrilled to see Latinx representation getting shine on such a large and influential platform.
"I can't express how proud I am of the people who fight for their dreams in this nation and how honored I feel to carry my flag everywhere I go," added another.
Congrats to the Coco team on their big night!