Model Chrissy Teigen appeared on BuzzFeed News' AM to DM Thursday to promote her latest cookbook, Cravings: Hungry for More, but the radiant Twitter personality also addressed how she really felt about those pregnancy questions she got during the Emmys, in addition to dishing on what happens behind the scenes on television's biggest night.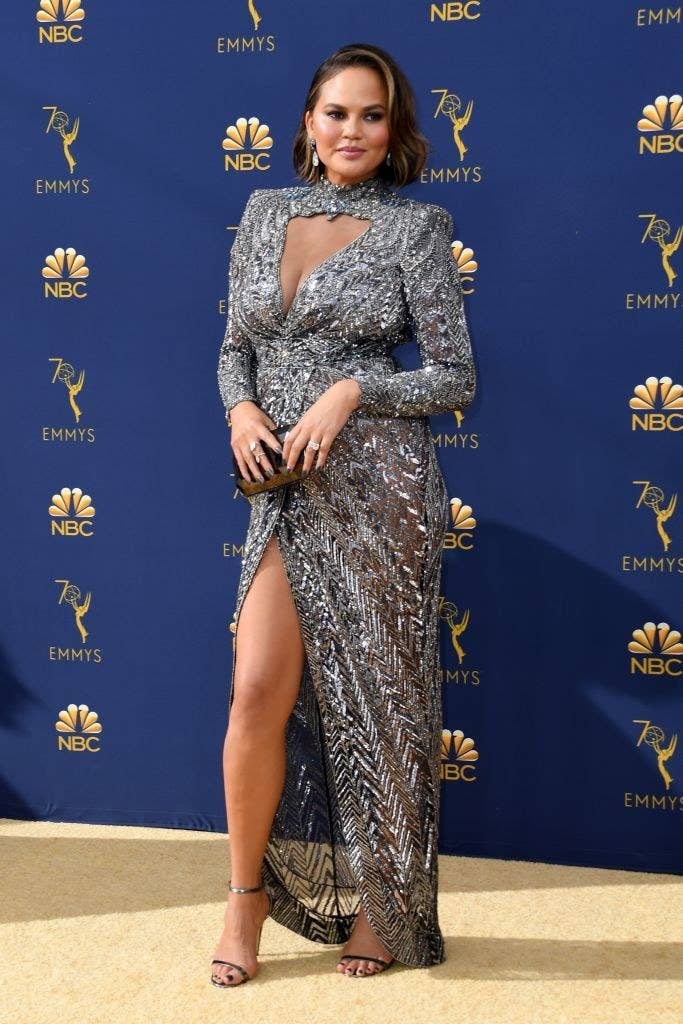 "I was like, I'm still sitting here. Can people not talk about if I'm pregnant," Teigen told BuzzFeed News reporter Hayes Brown. "I'm still here. I'm here in the same outfit, please."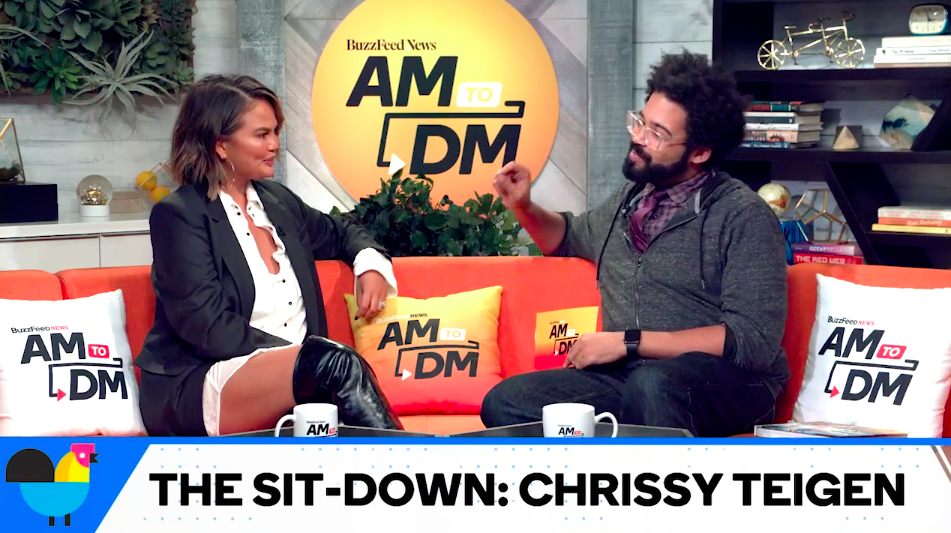 Teigen was referring to people who were nagging her on Twitter during Monday night's Emmys broadcast, asking if the star was pregnant.
The model gave birth to her second child, Miles, with singer John Legend in May.
The two also have a daughter named Luna together.
After seeing the comments, Teigen responded swiftly to one person who asked "with the utmost" respect if she were carrying a child again.
Teigen attended the show to support her husband, who was nominated for Jesus Christ Superstar, and because the two were presenting an award together.
The star detailed just how hectic things get during awards shows when the cameras aren't rolling, especially for seat fillers.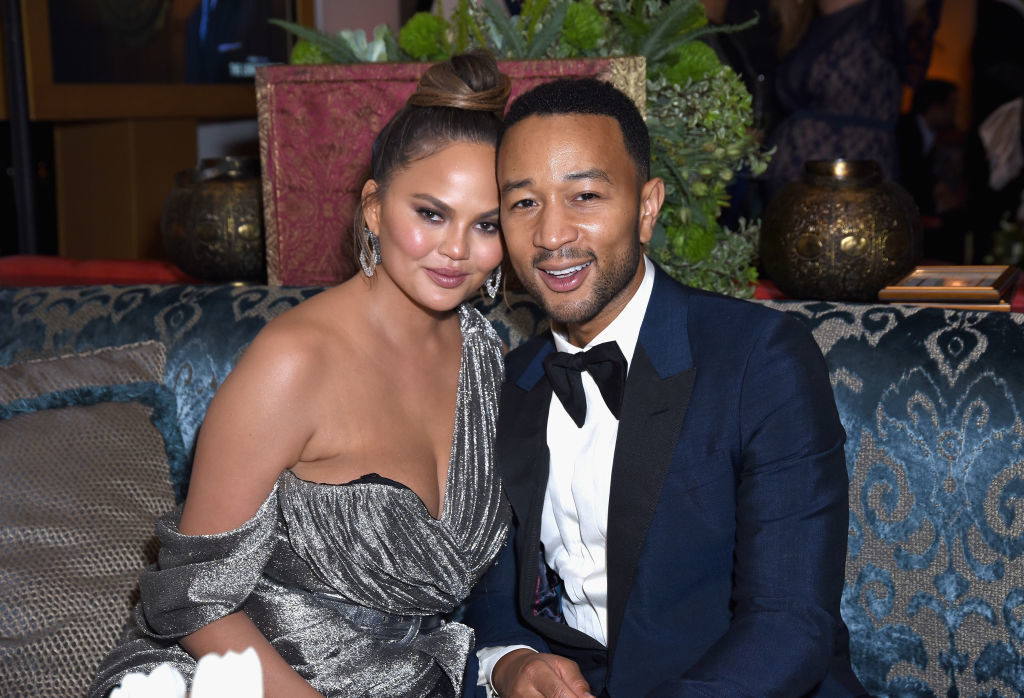 "Everyone's scrambling, the seat fillers are getting screamed at," Teigen said.
"I feel bad for people that sign up for that because I know it seems glamorous and cool to be at the Emmys, but they're like literally dragged around."
Finally, Teigen weighed in on how life's changed since her husband became the first black man to EGOT.
"There's a sense of completion, obviously. And then you think, Oh my gosh, he could be like the world's first double EGOT. ... At this point, what do you? Do you just go for doubles?"