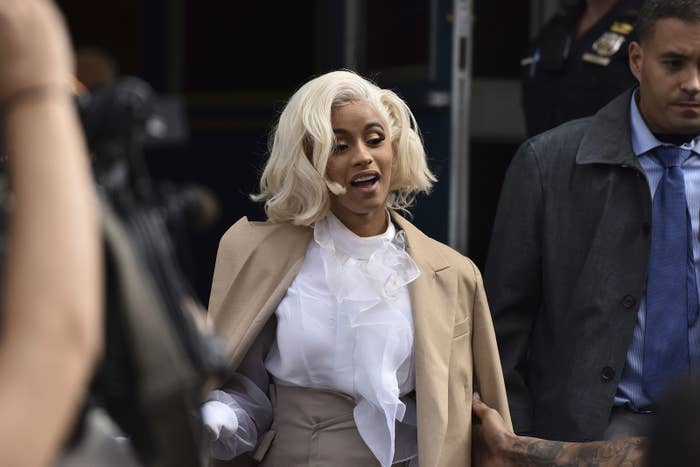 Rapper Cardi B was charged Monday after turning herself into New York City police following allegations that the star was involved in a strip club brawl in which two employees were reportedly hurt.
Authorities confirmed to BuzzFeed News the musician turned herself in to the 109th Precinct in Queens earlier on Monday morning.
Police later said the rapper was charged with assault and reckless endangerment.
As she left the station on Monday, she was surrounded by waiting media and fans who had to be held back behind a police barricade.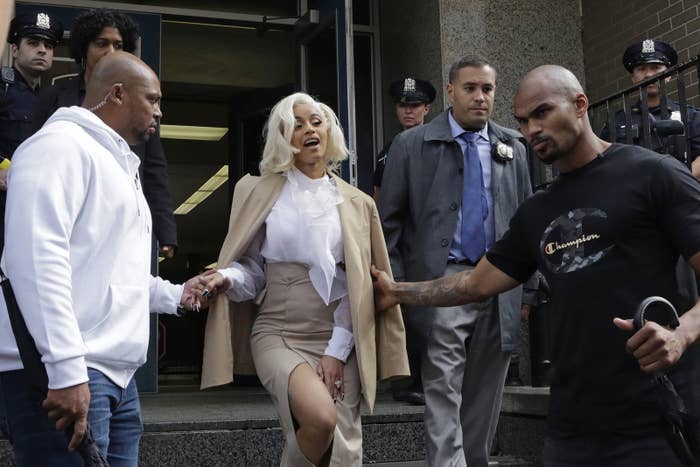 According to the New York Post's Page Six, siblings Jade and Baddie Gi, who worked at Angels Strip Club, said they were attacked by members of Cardi's team in late August because of allegations they had sex with the rapper's husband, Offset.

The sisters claim bottles and chairs were thrown at them by Cardi's entourage and they're now suing the former Love and Hip-Hop star for causing bodily harm, the Post reported.
Representatives for Cardi B didn't respond to a request for comment.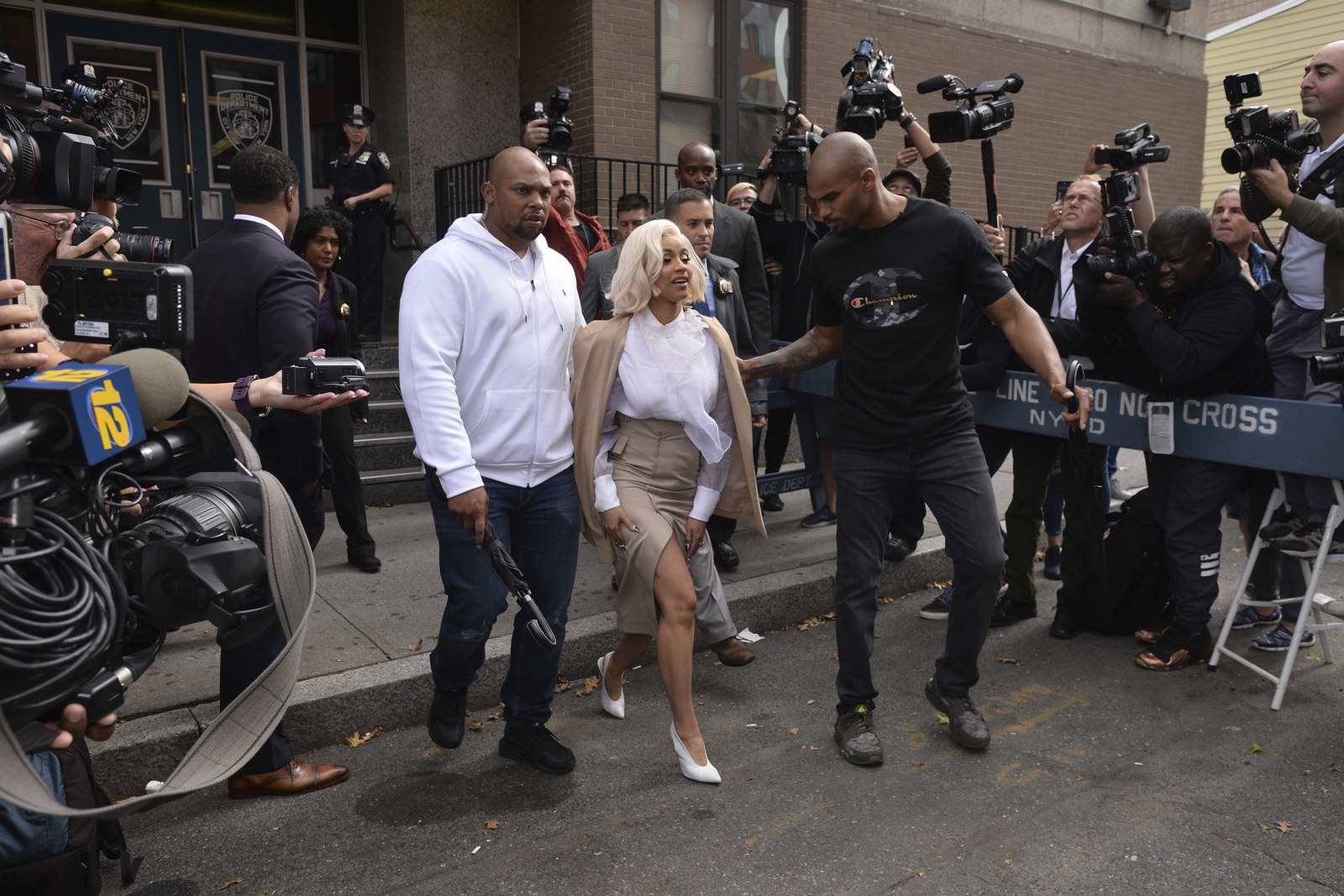 Just a few weeks ago, Cardi was involved in an altercation with fellow rapper Nicki Minaj at New York Fashion Week.

The star accused Minaj of speaking ill of her child, Kulture, and reportedly threw a shoe at Minaj before being escorted from the event.
UPDATE
This post has been updated to reflect Cardi B's charges.