Cardi B Flawlessly Performed On Stage At Coachella While Pregnant And People Are In Awe
Working moms do it best.
Cardi B dashed the hopes and dreams of naysayers who thought she'd fail during her much-anticipated Coachella set on Sunday, perfectly performing while being quite pregnant.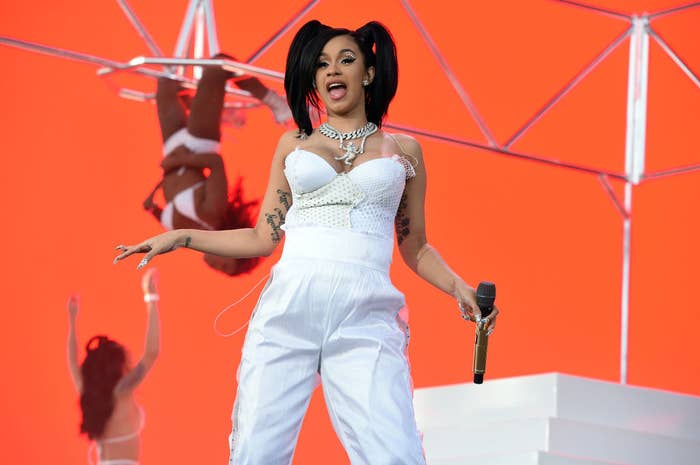 As you may know, the rapper revealed that she was pregnant with her first child, with Migos rapper Offset, during her April 7 Saturday Night Live performance, and according to TMZ, she's set to give birth in the first week of July.
The rising star channeled her inner ~crazy, sexy, cool~ by dressing in all white, harkening back to TLC's classic outfits from the 1995 VMAs.
But what was most refreshing for fans was seeing the rapper dance freely on stage, seemingly unhindered by the fact that she's carrying a future bundle of joy.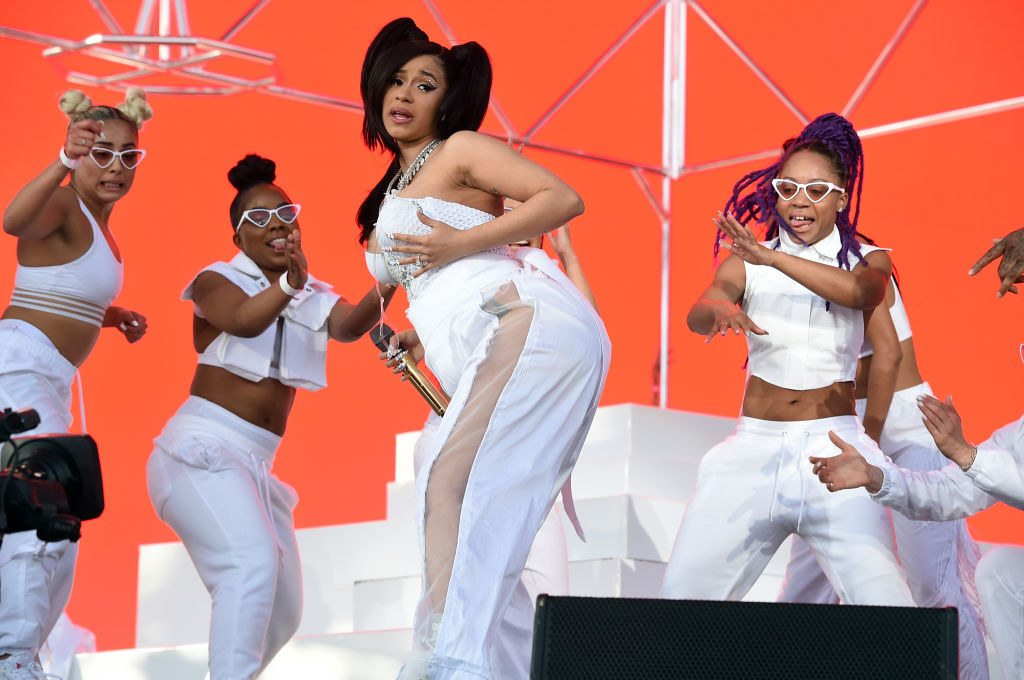 During her lively performance, which included a number of cuts from her debut album, Invasion of Privacy, the No. 1 album in the country, Cardi shared the stage with 21 Savage, YG, G-Eazy, Chance the Rapper, and Kehlani for a few of the songs.
Her dance moves seemed to be a sly rebuke to the folks who were upset she was pregnant, showing that working moms can do it all.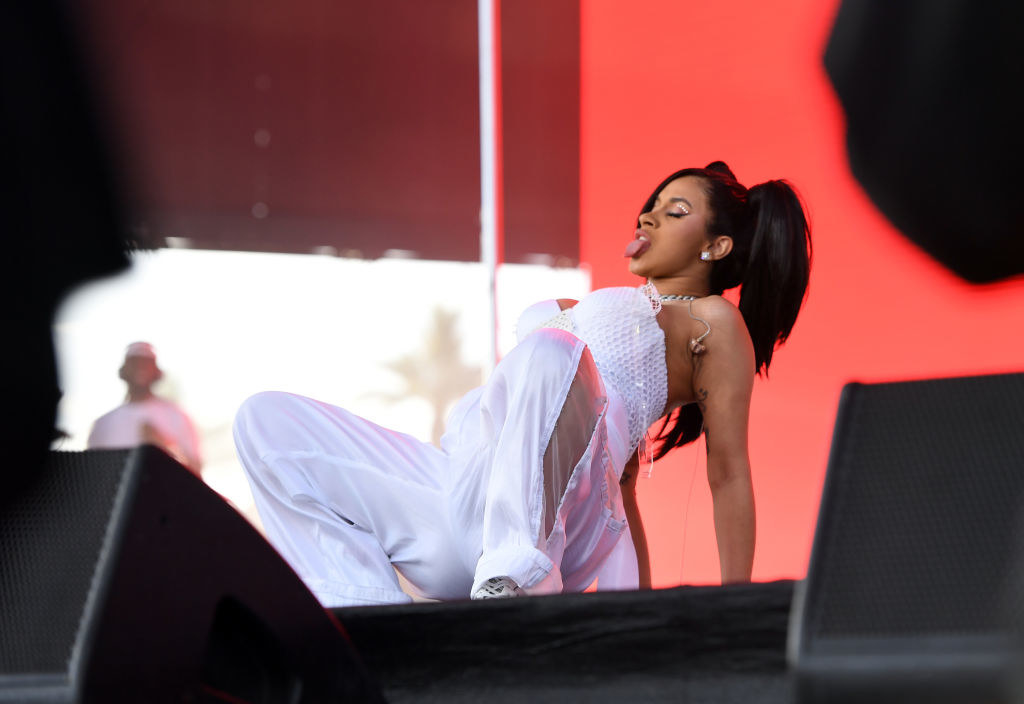 The #BardiGang were more than here for the way their queen deftly cut a rug on stage.
And she looked like she had a ton of fun, too.
Adding to the fact that Cardi is truly one of a kind, she didn't sound winded at all while on stage.
Naturally, there were a few lighthearted jokes about the infectious energy Cardi was letting out.
But from the look of her stellar performance, she seemed to be thriving.
All hail Cardi B: hustler, rapper, and possibly the hardest working mom in show business right now.