Logan Paul is being called out publicly again, this time for a comment he left on the Instagram of rapper Cardi B.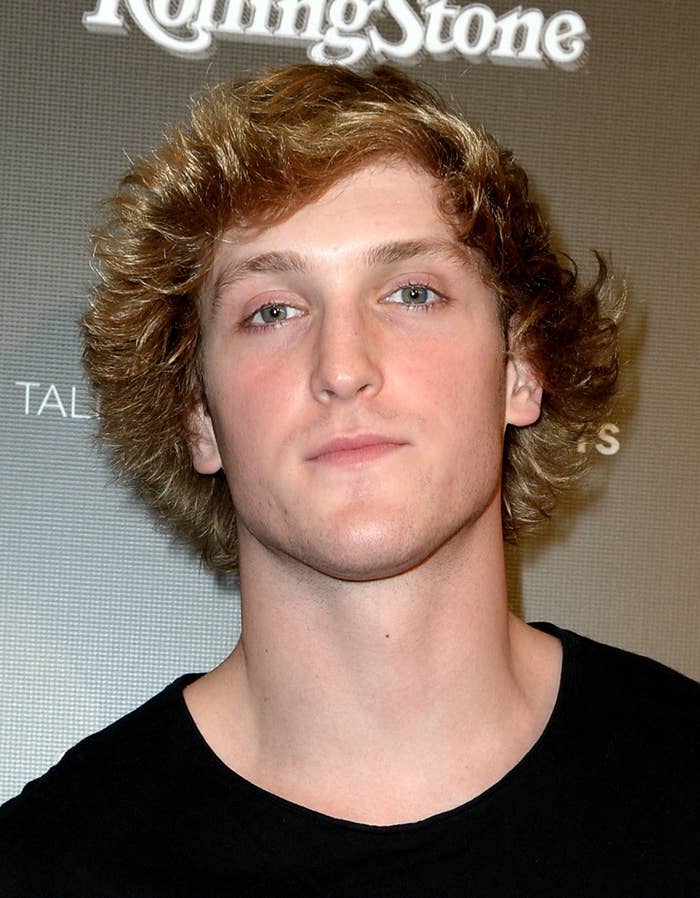 The YouTuber is still recovering from a firestorm of criticism after he posted a video of a man who killed himself in a Japanese forest earlier this year
Paul issued an apology for his video in early January, saying, "I've made a serious and continuous lapse in my judgment, and I don't expect to be forgiven."
"There's a lot of things I should've done differently, but I didn't. And for that, from the bottom of my heart, I am sorry," Paul said.
On Wednesday, Cardi B, one of the breakout stars of the last year, posted this photo on Instagram of her at the Grammys with the caption, "They trinna crucify me like they did Christ."
Out of the thousands of comments on her photo, some eagle-eyed fans noticed that Paul weighed in on Cardi's post. "Lawlz u tellin me," he wrote.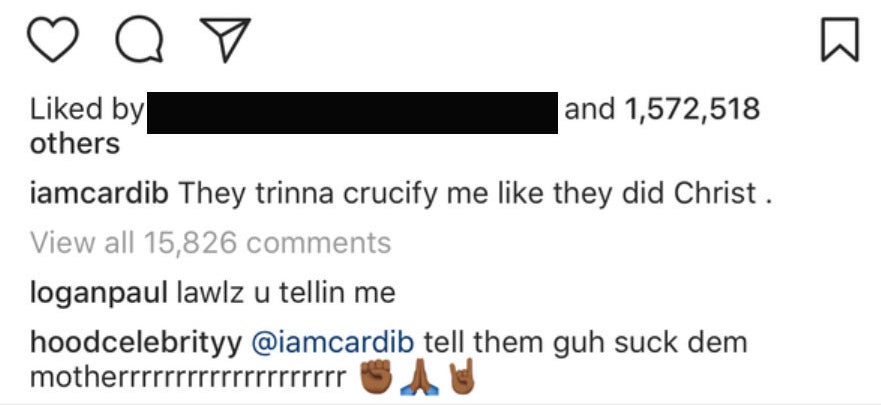 Within moments, Cardi's fans descended on Paul's comment, giving him a piece of their minds. "That's because you actually did something wrong," one person commented.

"SMH RN," said one seemingly dumbfounded fan.

The responses came in like a tidal wave. "Girl, shut up," one person wrote to Paul. "The exit is to the left," another chimed in.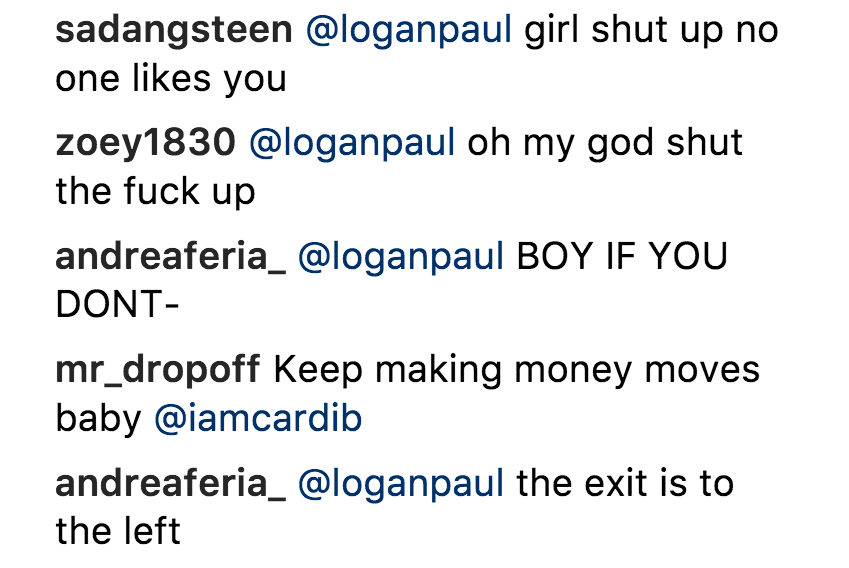 "What a poor victim you are," one person said.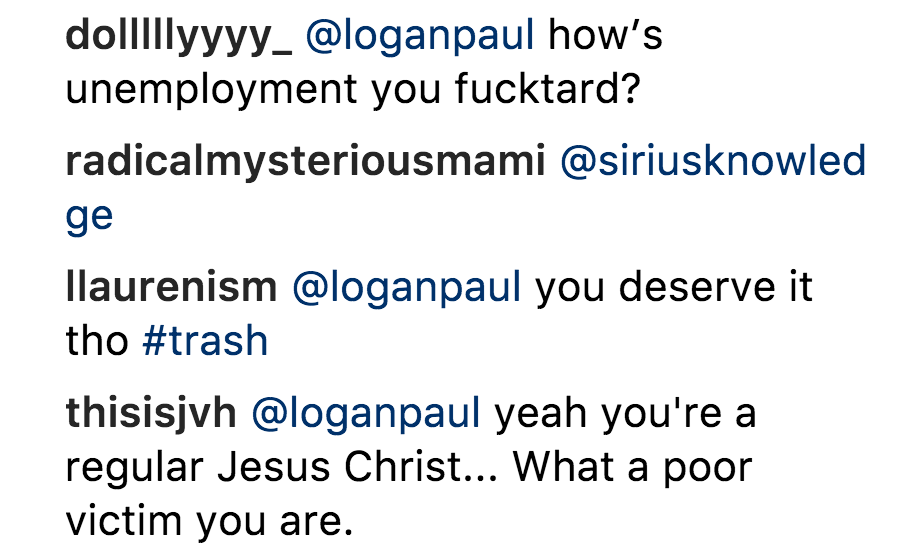 Over on Twitter, Paul was accused of "playing the victim."
The YouTuber appeared on Good Morning America Thursday morning during a one-on-one interview with Michael Strahan. Though people have been saying cruel things to him, Paul told the show he felt like criticism of his behavior was fair.
Paul said that he believes his experience with the controversial Japanese suicide forest video "happened for a reason."
He told GMA that he wants to "take this experience, learn from it, spread the message the right way about suicide prevention and suicide prevention awareness."