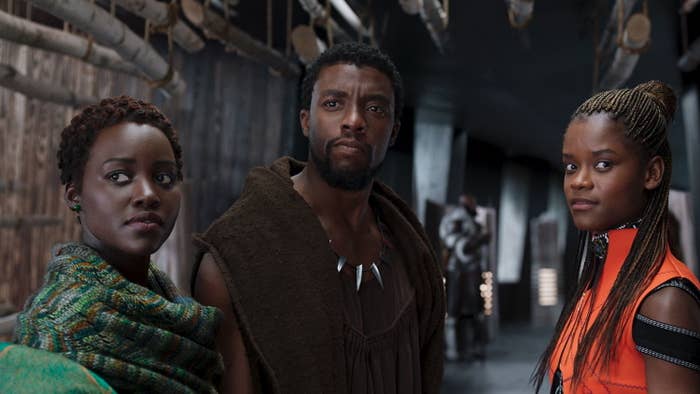 On Tuesday morning, Disney's Black Panther made history when it secured an Oscar nomination for Best Picture, the first superhero film to ever do so.
Actors Tracee Ellis Ross and Kumail Nanjiani made the announcements for what is arguably the most anticipated show of the whole awards season.
In addition to the Best Picture nod, Black Panther racked up another six nominations, including Production Design, Costume Design, Sound Mixing, Sound Editing, Original Score, and Original Song.
The Ryan Coogler-directed film last year grossed more than $700 million in the US, making it the third film to accomplish that feat.
Black Panther's nominations in the Costume Design and Production Design categories could mean history-making wins for designer Ruth E. Carter (who's been nominated twice before) and Hannah Beachler (a first-time nominee).
It would mark the first time a black woman has won in either category.
Given the cultural phenomenon that was Black Panther, fans were pretty damn thrilled seeing it get recognized by the Academy.
People couldn't help but bask in the excellence of the film's seven nominations.
"The power of Wakanda" was clearly in full effect on Tuesday morning.
And folks weren't letting anyone rain on their parade.
The 91st Academy Awards will air on Sunday, Feb. 24.