Here ye, here ye! Today, on a Monday — of all days! — we have been blessed with the first full-length trailer of Marvel's upcoming blockbuster Black Panther.
And the visual does not disappoint — it's packed with tons of beautifully rehearsed action scenes and it lets viewers in on glimpses of the incredibly gorgeous cinematography.
So let's ~marvel~ at 21 of the most breathtaking images from the trailer until Black Panther is finally released on Feb. 16, 2018.
1.
It's only appropriate to begin by admiring the incomparable Angela Bassett, who plays the Queen Mother of Wakanda, Ramonda.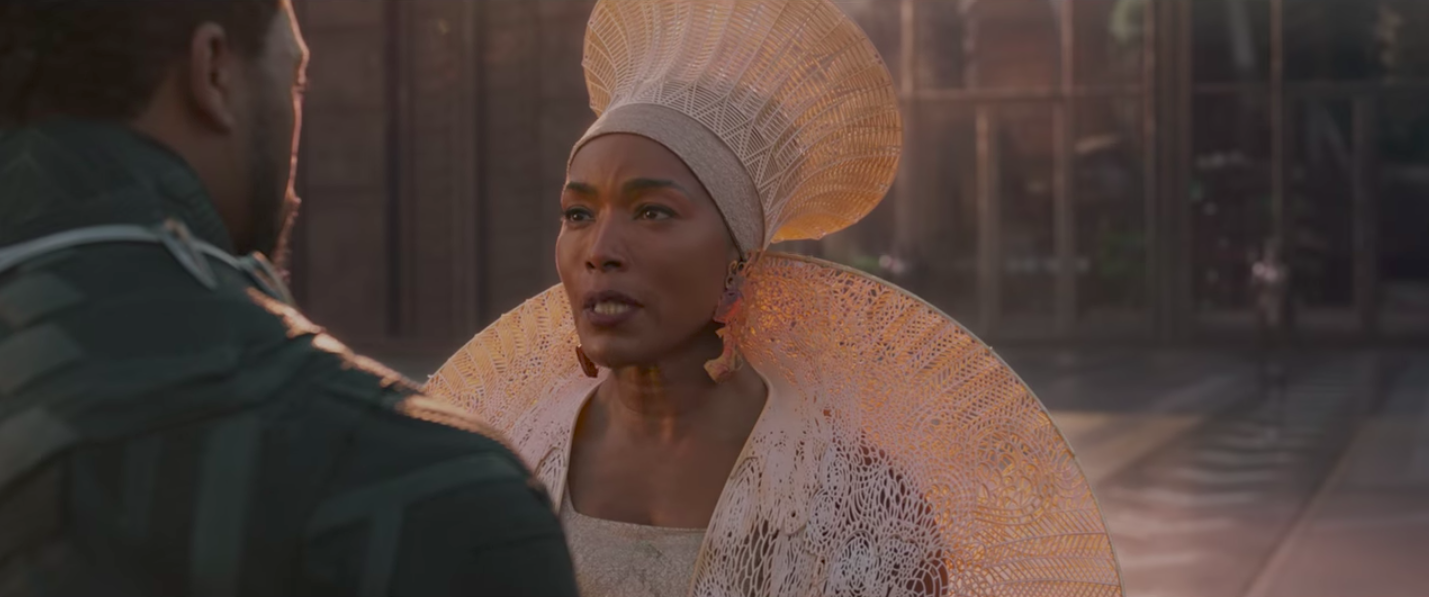 2.
Danai Gurira appears to command — with ease — a very large aircraft, and she looks amazing while doing so.
3.
The visual rewards our eyes even more by giving us a wider scope of the land that is Wakanda.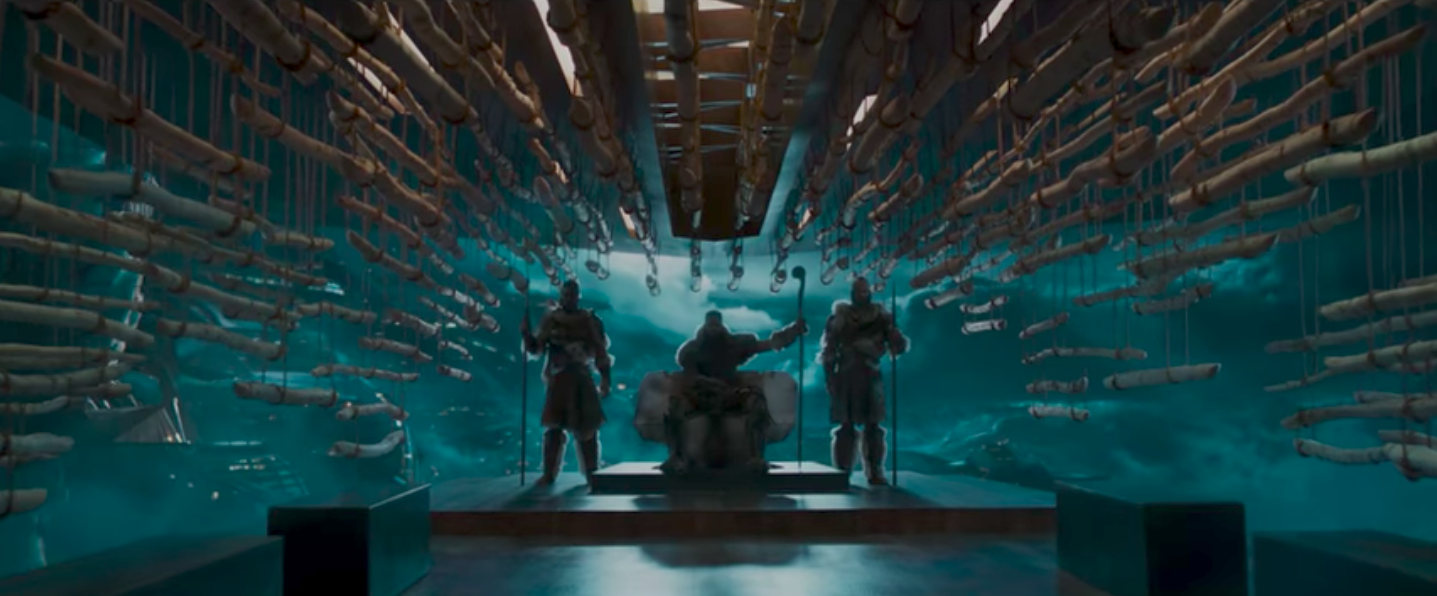 4.
From large bodies of water, which appear to be home to very large whirlpools and daunting cliffs...
5.
...to mysterious technological advancements like we've never seen before in the MCU.
6.
The level of detail is astonishing.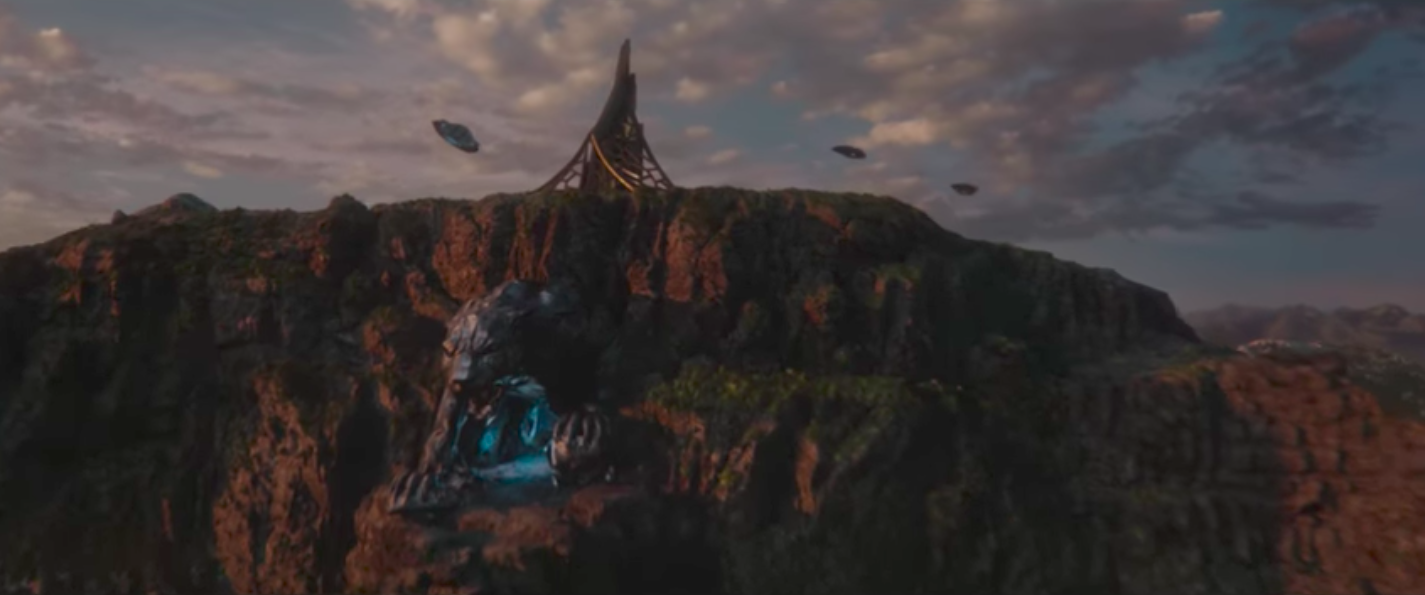 7.
There's even a quick shot of another community which may or may not be in Wakanda, but it's lovely just the same.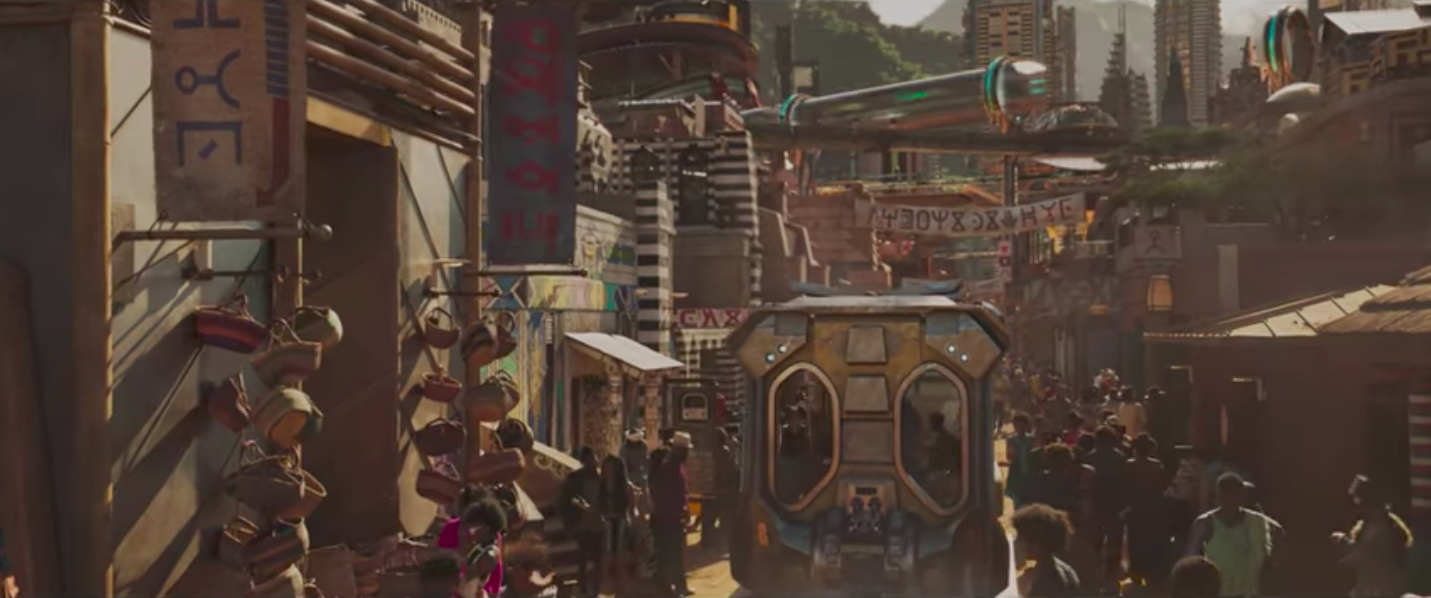 8.
We're given peeks at T'Challa's impressive aerial skills, like how he casually swoops through an exit that's definitely reminiscent of the Moon Door.
9.
There are more captivating shots of fight scenes.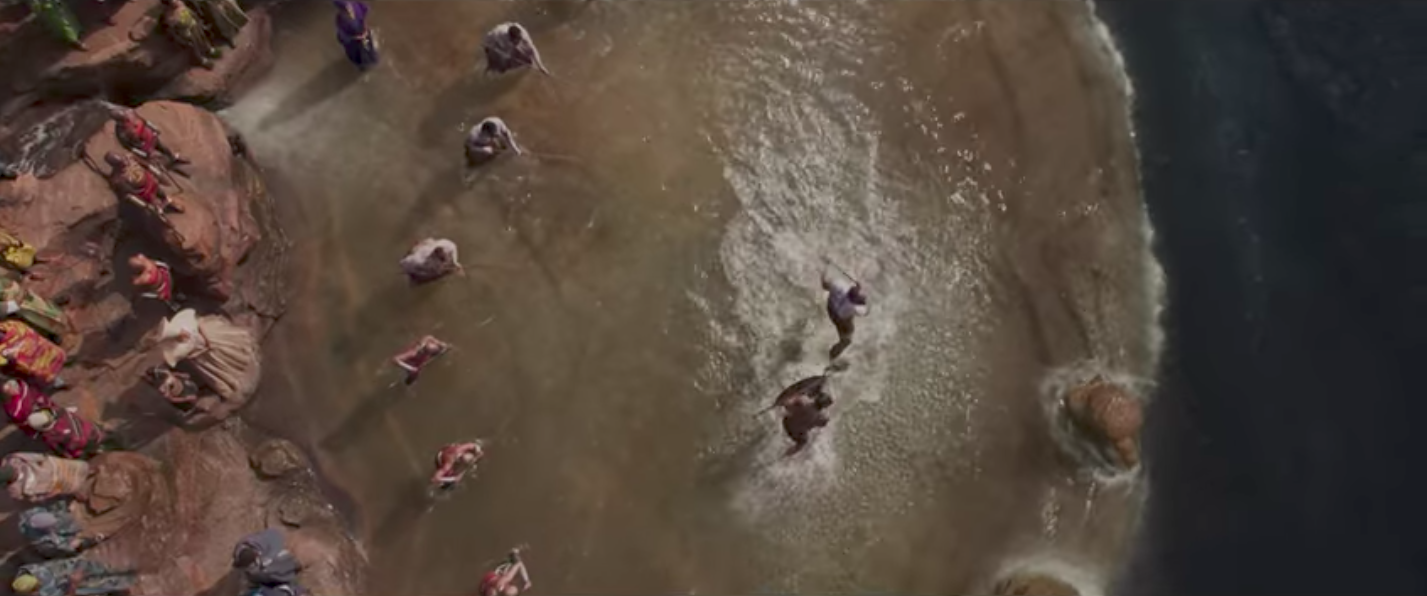 10.
And gratuitous close-ups of the supremely talented Lupita Nyong'o, who plays Nakia.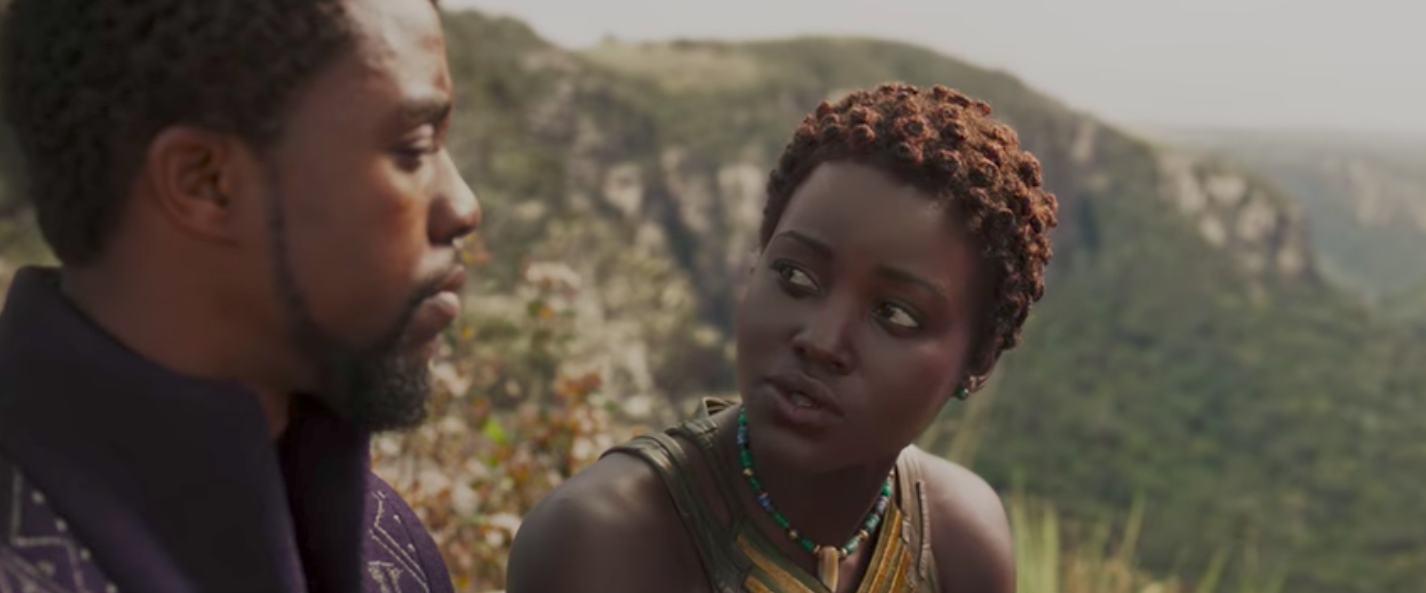 11.
And look, look, LOOK, at this still of Black Panther's *multiple* fighting outfits.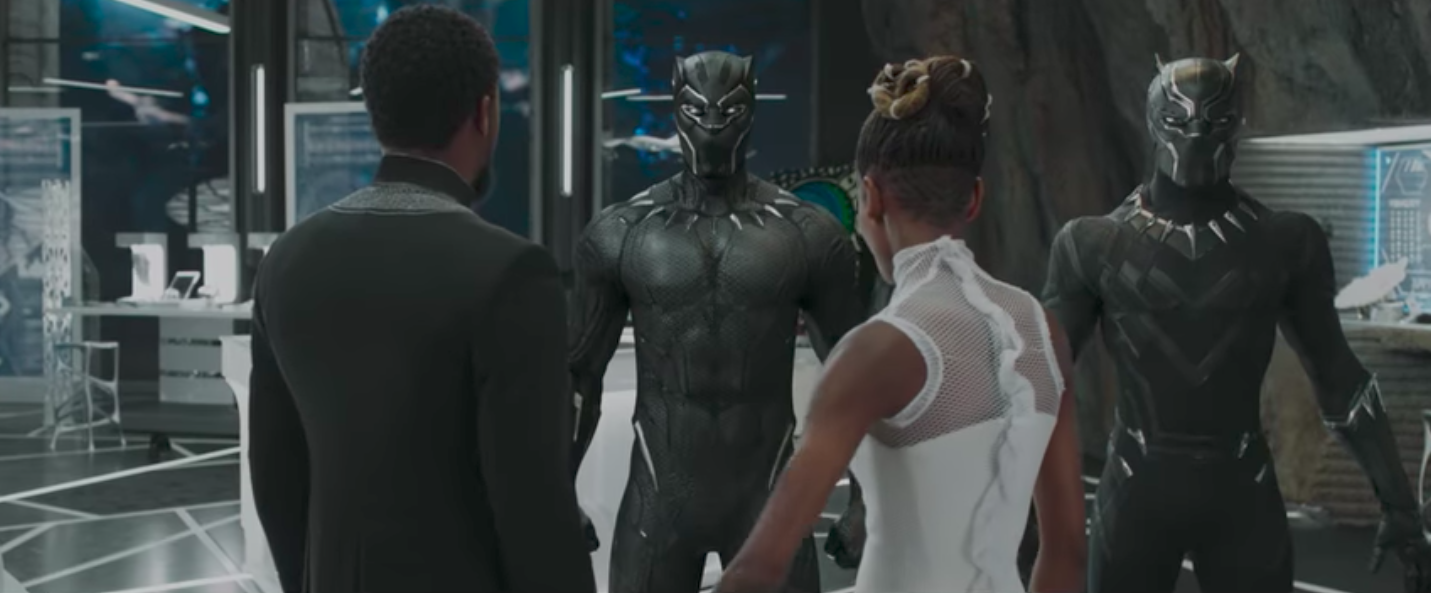 12.
T'Challa glows in this series of shots where he approaches a large tree with literal black panthers resting on its branches.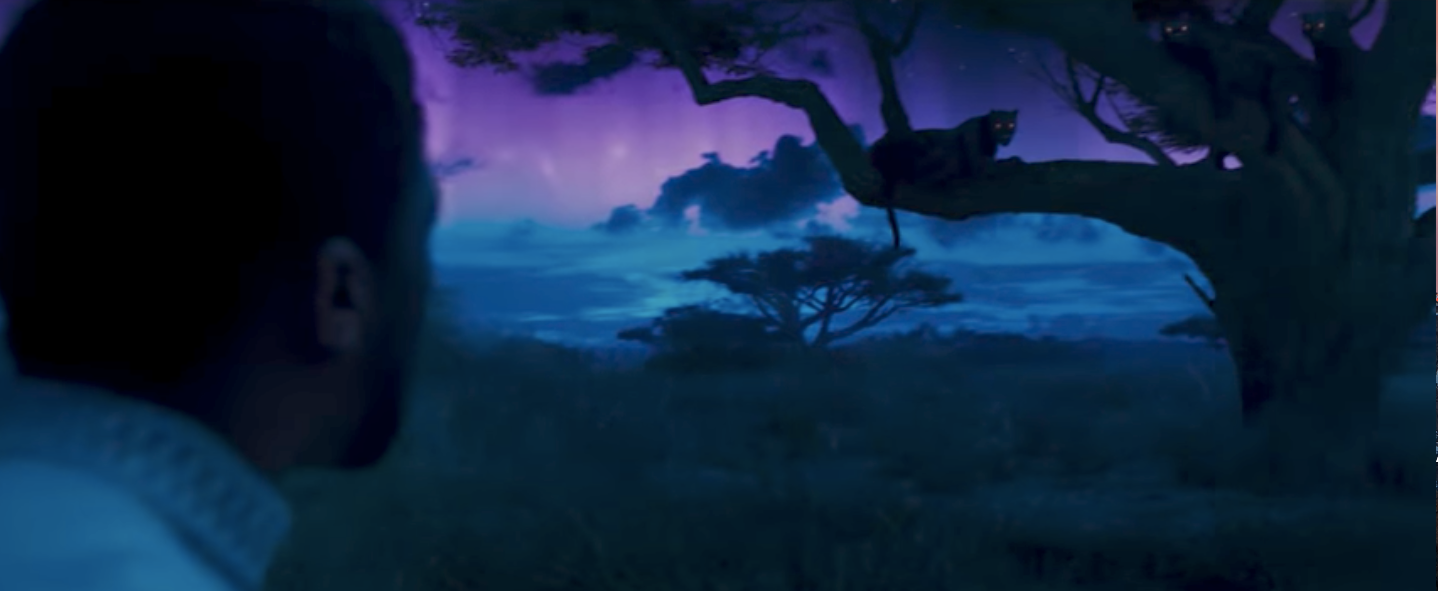 13.
The colors look dazzling.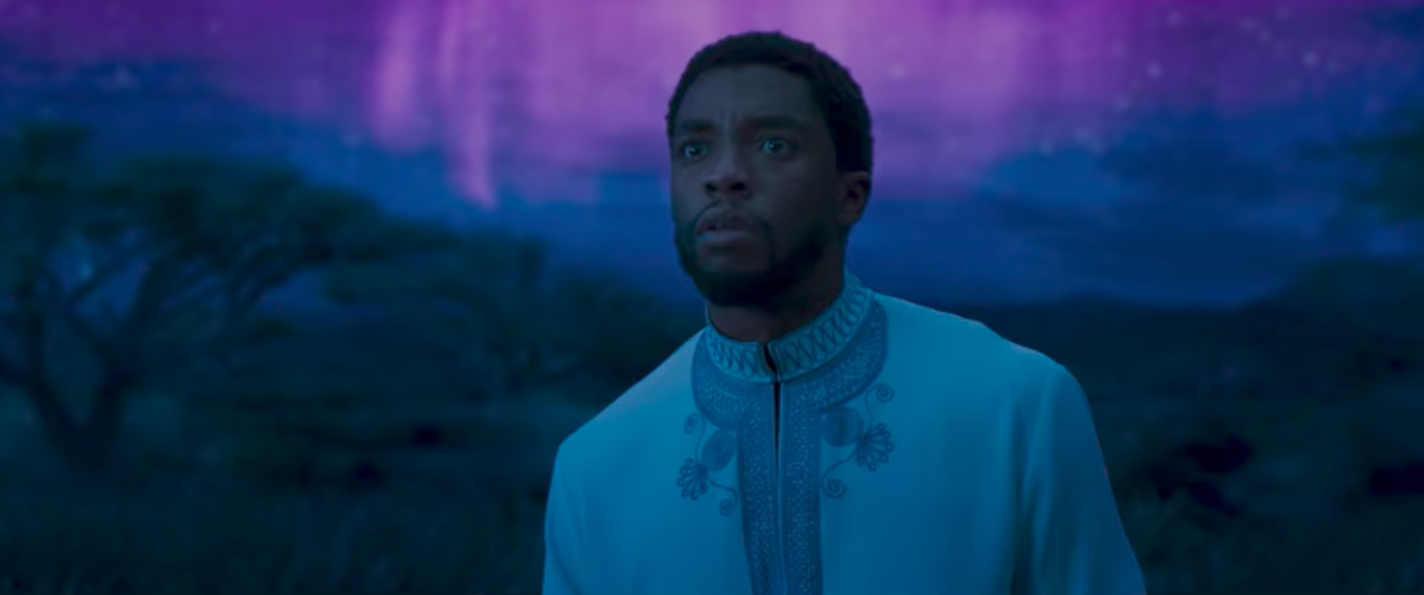 14.
And delightful.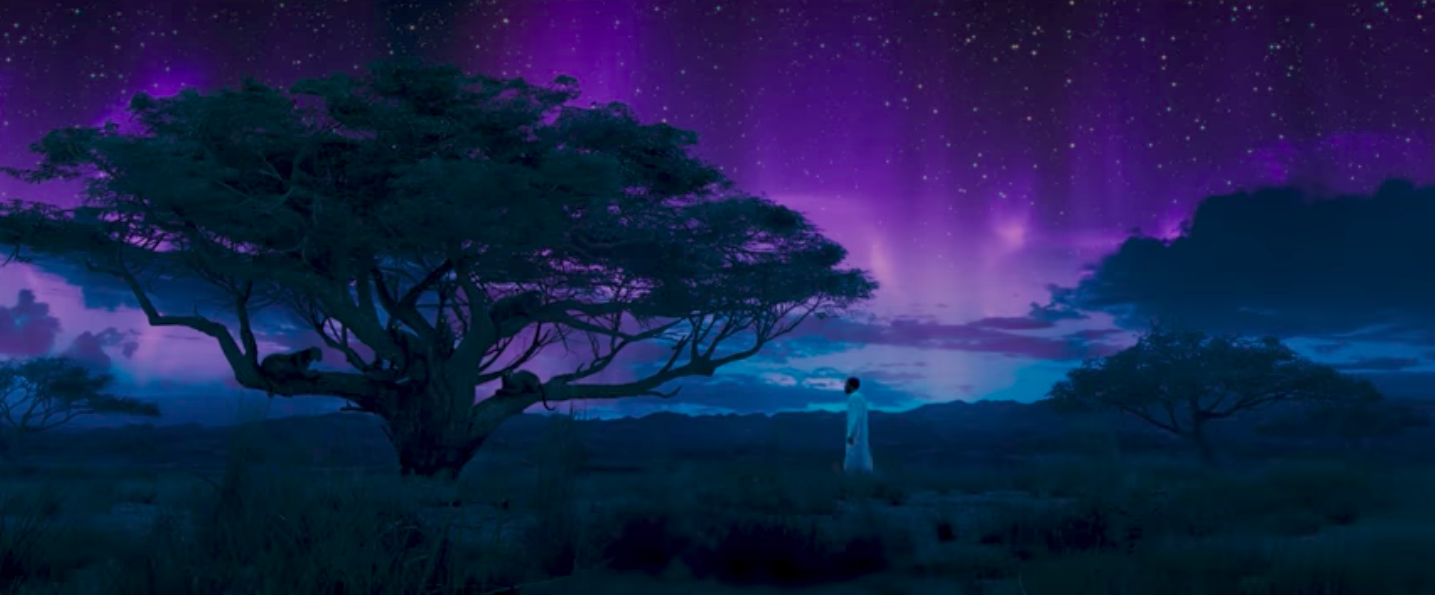 15.
Ample screentime is given to Michael B. Jordan, who plays one of the antagonists in the film, Erik Killmonger.
16.
That smolder. That body. Those flames.
17.
W'Kabi (Daniel Kaluuya) looks on confidently as T'Challa approaches Erik.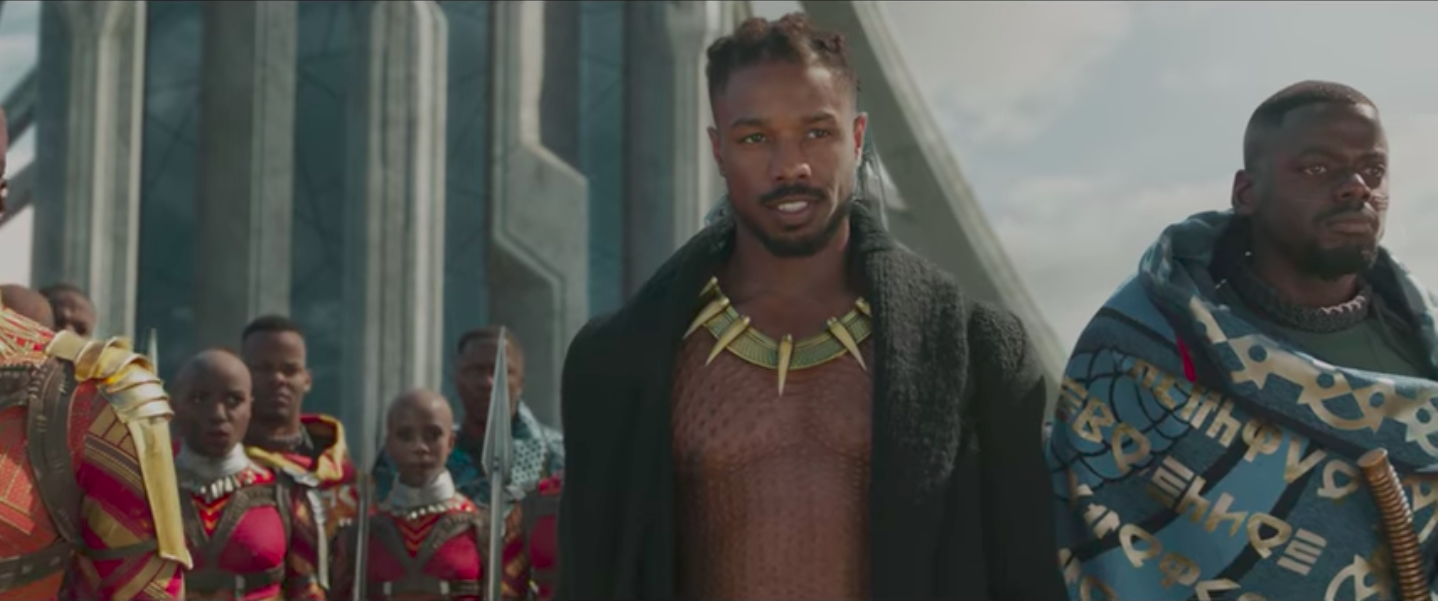 18.
...and Boseman's Black Panther moves forward, looking resolute amid the destruction around him.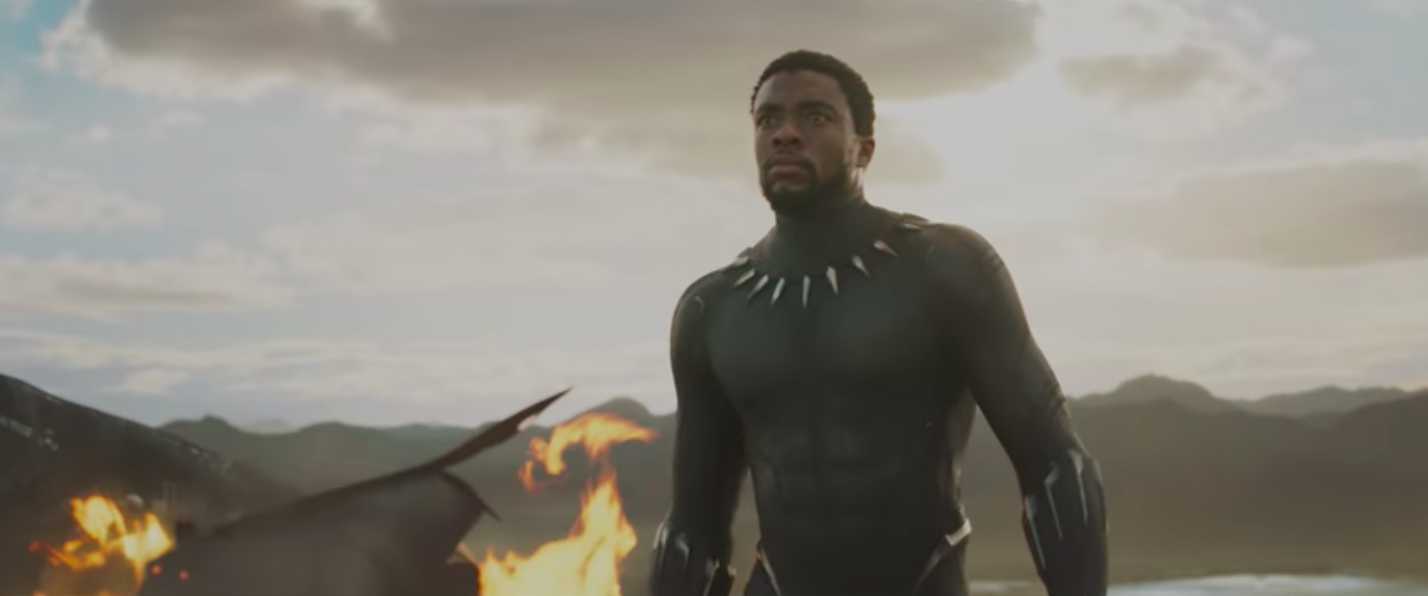 19.
The special FX are next level, and that's most evident in this GIF where Erik becomes combat-ready in just seconds.
20.
Is it too early to call this film a masterpiece? Because it looks like a masterpiece.
21.
Oh! There's also a bit of Ayo (Florence Kasumba) giving it her all while wielding a spear.
As the trailer stated, "the revolution will be live," and audiences will be counting down the days until its time to experience Wakanda — in all its glory — for the very first time.
CORRECTION
Angela Bassett's name was misspelled in an earlier version of this post.