Earlier this year, people were captivated by the performances of Nicole Kidman, Reese Witherspoon, and a host of other actors on the HBO miniseries Big Little Lies.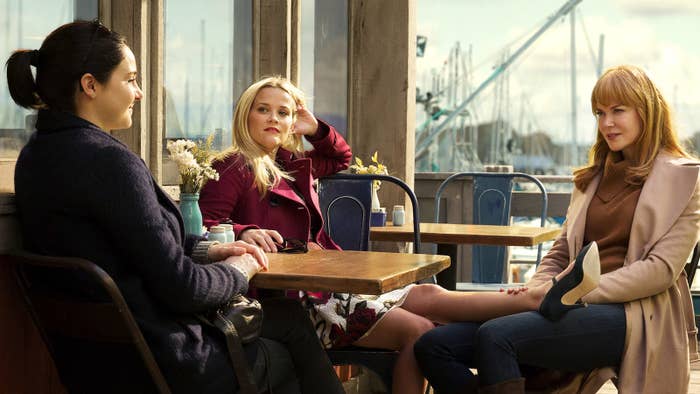 This morning, both Kidman and Witherspoon, who served as executive producers on the show, were also nominated for Emmys in the Outstanding Lead Actress in a Limited Series or Movie category.
Witherspoon is a first-time Emmy nominee, and this is Kidman's second nomination ever. She was first up for an Emmy in 2012 for her role in Hemingway & Gellhorn .
Laura Dern and Shailene Woodley, who played the roles of Renata Klein and Jane Chapman respectively, were nominated in the Outstanding Supporting Actress in a Limited Series or Movie category.
Big Little Lies has a fervent fanbase, especially on Twitter, and people took to the platform to express their happiness for the actors' nominations.
All of the women on the show gave searing performances in their respective roles, and the internet showered them with praise.
Kidman in particular received overwhelming support online.
People were really in awe of her performance on the show, so the nomination basically fueled fans' passion for her.
But there was adoration for others as well, like Woodley.
And Dern, too.
'Twas a joyous online occasion.
And although none of the child actors were nominated, one person took the time to praise their performances in Big Little Lies.
If fans had their way, the ladies probably would've been nominated for more awards, like best lace front.
All in all, it was a good morning to be a fan of Big Little Lies.
Here's to the ladies of the show taking home the golden statue when the 69th Emmy Awards take place on Sept. 17.