On Friday morning, Ben Affleck stopped by the Today show to promote his new film, Justice League, and host Savannah Guthrie asked him about allegations of sexual misconduct at large in Hollywood.
"[It] feels like a time when survivors are finding their voice and people are sort of — I include myself in this — really discovering the terrible extent of this problem, here in our country," Affleck said.
Guthrie pressed Affleck on the numerous allegations of sexual assault within Hollywood that have arisen since Harvey Weinstein was accused of sexual misconduct in early October.
"I don't think it's just limited to Hollywood," Affleck continued, saying that it was "inspiring" to see people come forward and talk about this issue. "That's very moving," he said.
Guthrie asked him specifically about his relationship with Weinstein, who produced Good Will Hunting, the Oscar winner that shot Affleck and Matt Damon to fame in 1998. "Did you know that side to him?" she said. "I knew he was sleazy," Affleck said. "And kind of a bully."
Guthrie also asked Affleck about Rose McGowan, who accused Weinstein of raping her. McGowan seemed to suggest on Twitter that she had told Affleck about the incident. "I don't really want to get into other people's individual stories," Affleck responded. "Because I feel like those are their stories, and they're entitled to tell as much or as little of those as they want."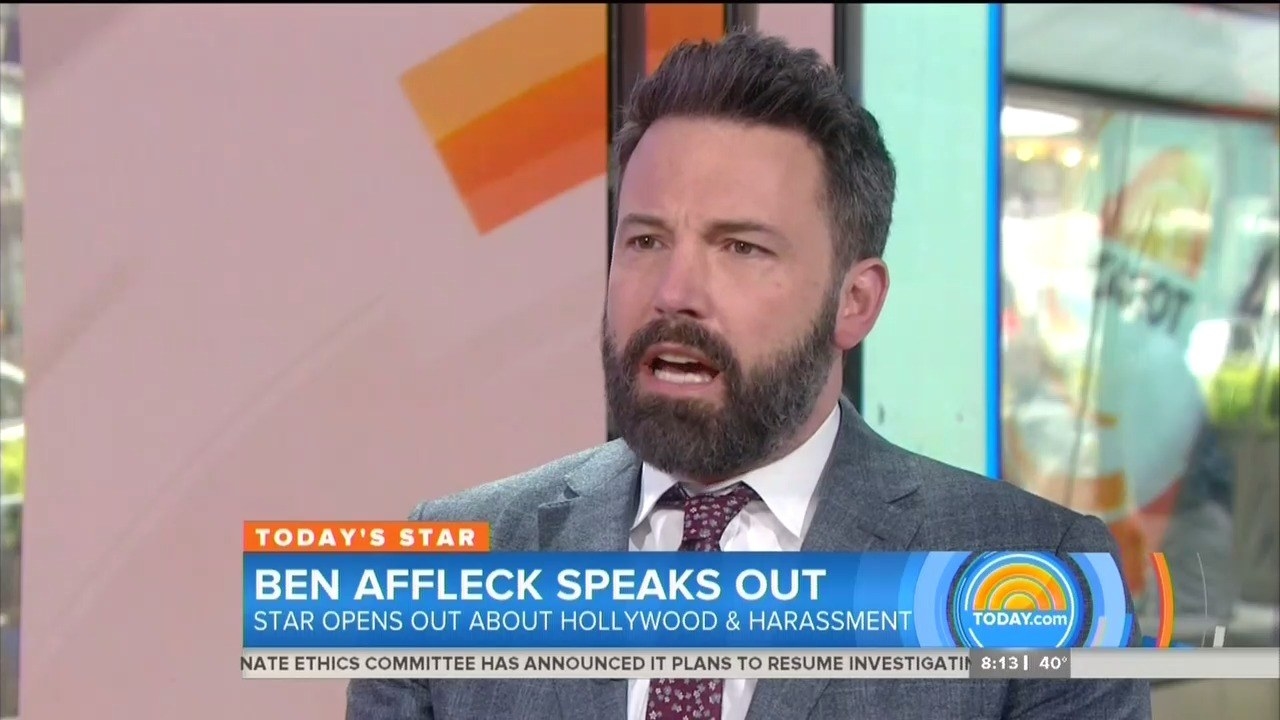 "I believe Rose. I support her. I really like and admire her tenacity, and I wish her the best," Affleck said.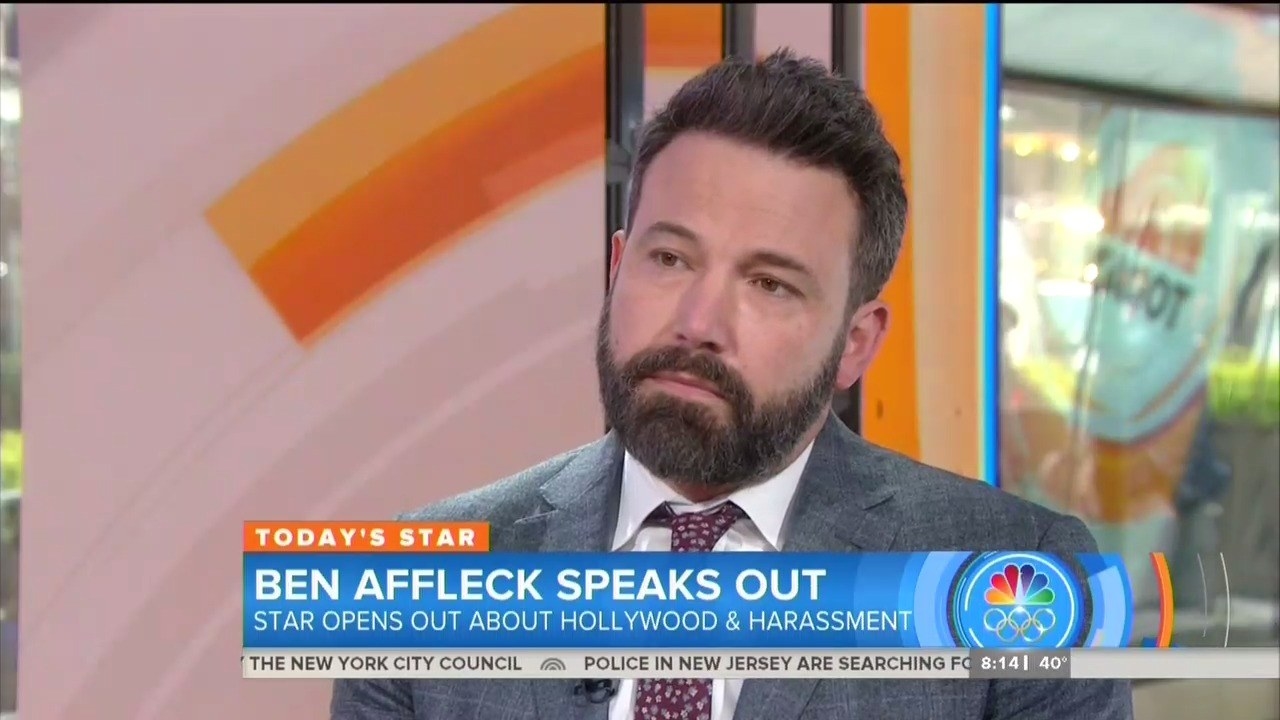 Affleck, who recently apologized for groping actor Hilarie Burton on MTV in the early '00s, said that moving forward he would recognize the privilege he wields and hold himself accountable.