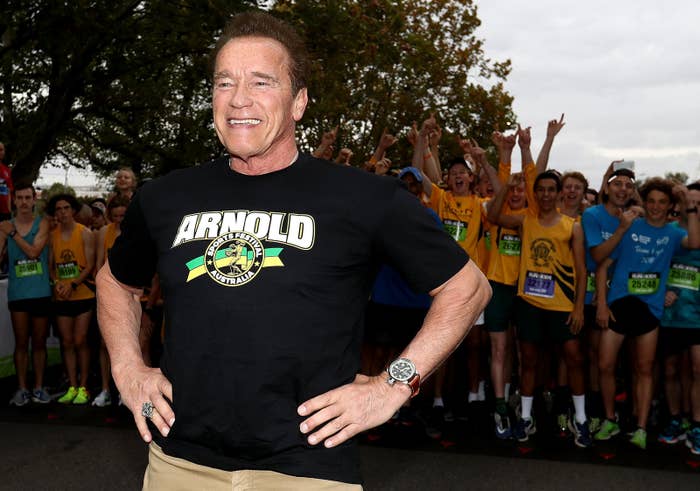 Arnold Schwarzenegger, the body builder turned actor turned politician, is recovering after undergoing open-heart surgery on Thursday.

Schwarzenegger, 70, had the surgery after he was taken to Cedars-Sinai Medical Center in Los Angeles for a catheter valve replacement. Daniel Ketchell, a friend of Schwarzenegger's who worked with the entertainer when he successfully ran for California governor, told BuzzFeed News that an open-heart team was standing by during the procedure in case there were complications.
At some point during the valve replacement, the open-heart team had to step in to perform surgery on Schwarzenegger, Ketchell said. TMZ first reported on the operation and called it an "emergency" surgery, but Ketchell resisted that characterization, calling it "a bit of a stretch." He added that while open-heart surgery wasn't originally the reason for the hospital visit, Schwarzenegger was aware that it was a possibility.
Schwarzenegger, who is now in stable condition, tweeted about his recovery on Monday, saying, "It's true: I'm back!"
The surgery stems from a procedure Schwarzenegger underwent in 1997, when he was 49, to replace a congenitally defective aortic valve. At the time, Schwarzenegger said in a statement that "choosing to undergo open-heart surgery when I never felt sick was the hardest decision I've ever made."
The replacement valve was "never meant to be permanent, and outlived its life expectancy," which is why the former governor decided to go for the less-invasive catheter valve route," Ketchell said in a statement Friday.