This is Antonio Brown. He's a wide receiver for the Pittsburgh Steelers and an all-around good-looking guy.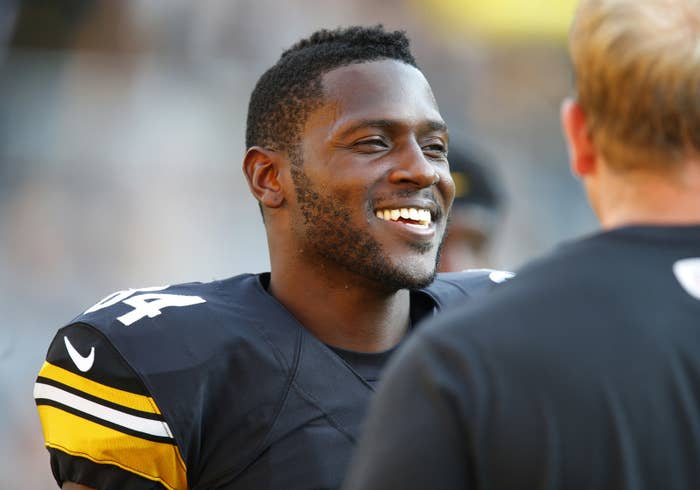 Last night, during the Steelers' game in Washington, D.C., something magical happened. Something glorious, you might say.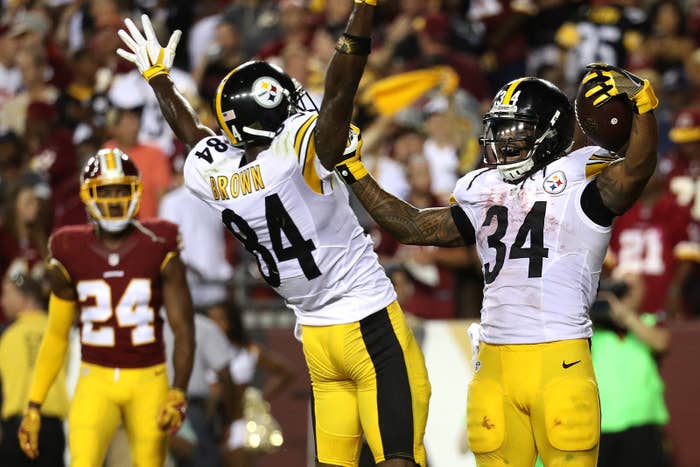 Brown made an awesome touchdown, and to celebrate his exceptional athletic prowess, he twerked at the end zone.
He popped, locked, and dropped it — right in front of thousands of lucky onlookers.
Brown's celebratory dance was honestly one of the most beautiful moments in the history of sports. 🍑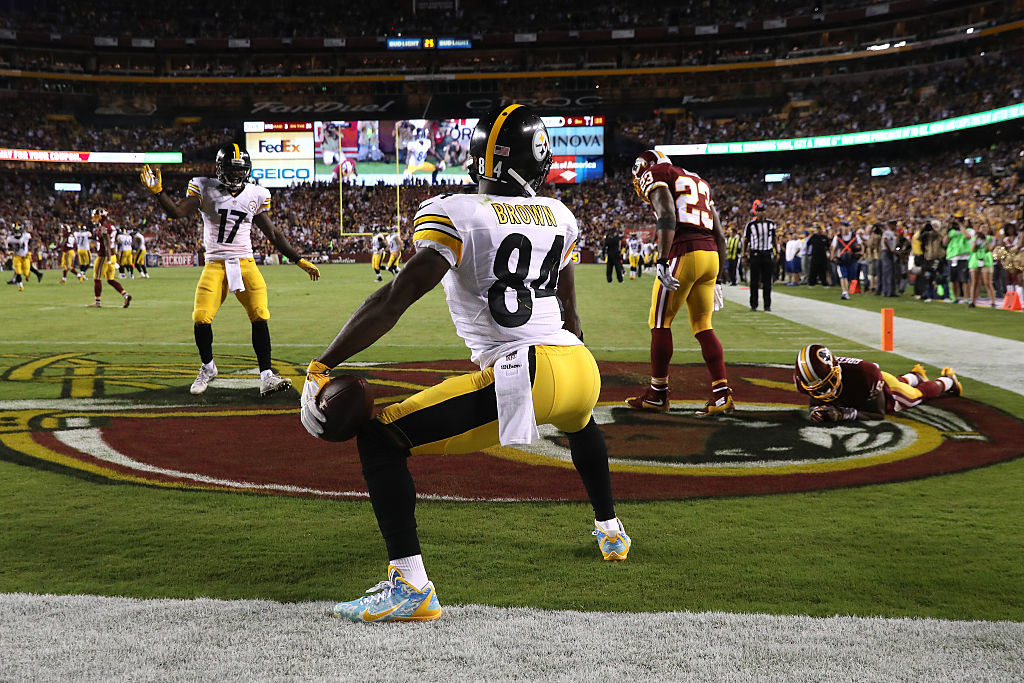 Naturally, people took to the web to talk about the moment, like Buffalo Bills running back Reggie Bush.

If only we could get Brown to teach us these moves off the football field.

And footage of him dancing to classic club tracks, such as "Get Low" by Lil Jon & the East Side Boyz.
But the best, by far, is Brown dancing to Rihanna's hip-shaking song, "Work."
Just for good measure, here's another angle of that unforgettable moment.
And there you have it: Antonio Brown is a phenomenal football player and an even better dancer.