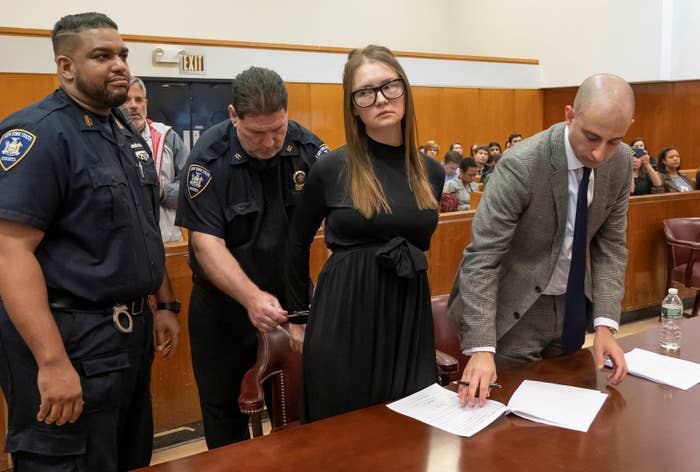 Anna Sorokin, the wannabe socialite known as Anna Delvey who was convicted last month for scamming friends, hotels, and banks out of more than $275,000, says she isn't sorry for any of her crimes.
Sorokin was sentenced Thursday to 4 to 12 years in prison on several fraud charges, including second-degree grand larceny and theft of services, for her yearlong ruse conning some of Manhattan's elite.
By posing as a German heiress named Anna Delvey with a $60 million trust fund, Sorokin left a trail of unpaid bills around New York City. One of her friends was also hit with a $60,000 hotel bill that Sorokin had promised to pay.
Despite it all, Sorokin, 28, remains defiant.
"The thing is, I'm not sorry," she said in a jailhouse interview with the New York Times conducted before her sentencing but published Friday. "I'd be lying to you and to everyone else and to myself if I said I was sorry for anything.
"I regret the way I went about certain things," she added.
Sorokin maintained that her decision to deceive people was never about money.

"I was power hungry," she said.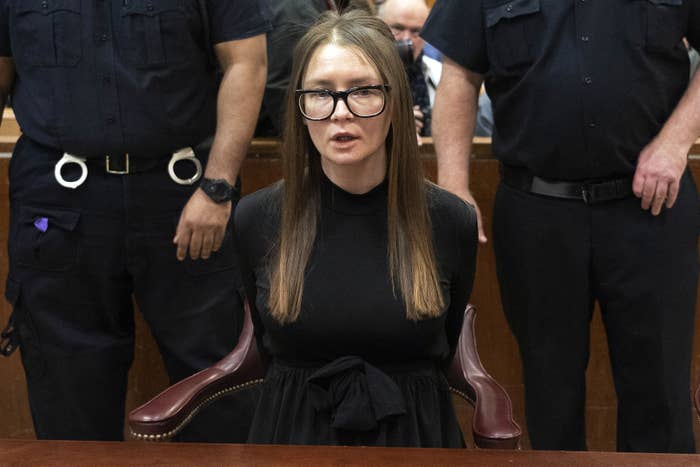 Born in Russia, Sorokin moved to Germany at the age of 16. She went to college, dropped out, and later interned at a fashion magazine in Paris before moving to New York City in hopes of opening an arts-and-social club.

To try to achieve this dream, she forged bank documents while repeatedly promising hotels and other creditors that they would receive wire transfers that never arrived.
Sorokin told the Times she always intended to repay the money she'd swindled people out of, but she did concede, "I'm not a good person."
New York prosecutors told the court during sentencing that they didn't believe Sorokin was remorseful.
"The defendant didn't want to live an ordinary life, and she was willing to steal in order to get that," Assistant District Attorney Catherine McCaw said.

In the New York Times interview, Sorokin was asked if she would do it all over again.
"Yes, probably so," she replied.