The Owners Of The AHS "Murder House" Are Suing The Brokers That Sold It To Them
The home's new owners say the mansion has become a "macabre tourist attraction."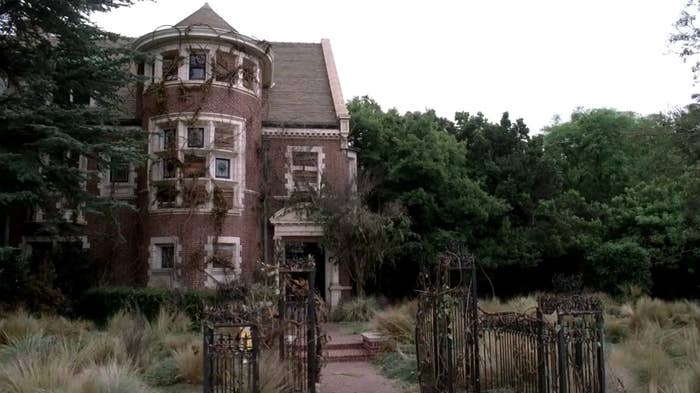 A couple who purchased the Los Angeles home used as the "Murder House" for the first season of American Horror Story is suing the brokers who sold it to them, citing overzealous fans of the Ryan Murphy–produced anthology series.
Dr. Ernst von Schwarz and Pier Angela Oakenfold bought the Rosenheim Mansion in 2015 for $3.2 million, but say the brokers failed to disclose "material and important information" regarding the property.

According to the lawsuit, which was filed on Feb. 7 at the Los Angeles County Superior Court, von Schwarz and Oakenfold, the owners of the home, allege that the brokers brokers failed to disclose "material and important information" regarding the property.

"Unbeknownst to Plaintiffs and disclosed by Defendants, the Rosenheim Mansion had become a macabre tourist attraction for fans of the TV Show," the lawsuit reads. "Hundreds of fans would come to the property, trespass, attempt to break in, and created significant nuisance not only for the Seller, but for the neighbors as well."
The brokers behind the deal, Stephen Apelian and Joyce Rey of Coldwell Banker, a real estate firm, told BuzzFeed News, "It is very disappointing when any client involved in a real estate transaction is unhappy."
"I have no doubt that the truthful facts of this case will resolve this matter in our favor," their joint statement concluded.
In addition to the tourists, the homeowners allege that the property had "significant defects" in its condition, including "damage to the roof, gutters, significant leaks, water intrusion, and mold."
Schwarz and Oakenfold argue that this goes against the Mills Act, an "economic incentive program in California for the restoration and preservation of qualified historic buildings by private property owners."