Amber Heard deleted a tweet in reference to immigrant workers on Tuesday after it spawned outrage online.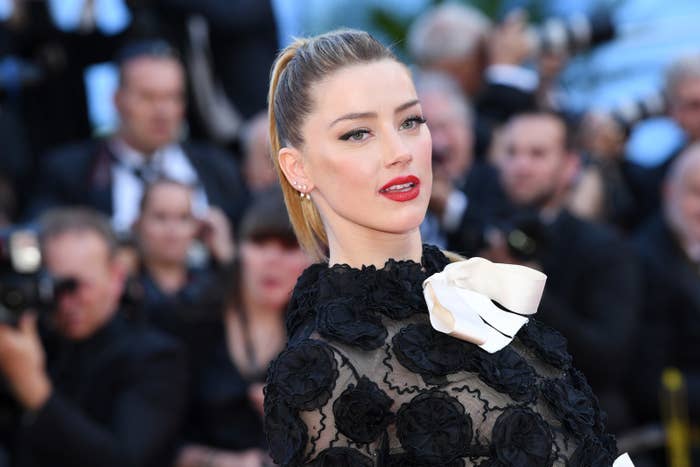 Heard, who refers to herself as an activist in her Twitter bio, tweeted that she heard there was an ICE checkpoint in Hollywood before suggesting that people should "give their housekeepers, nannies and landscapers a ride home tonight..."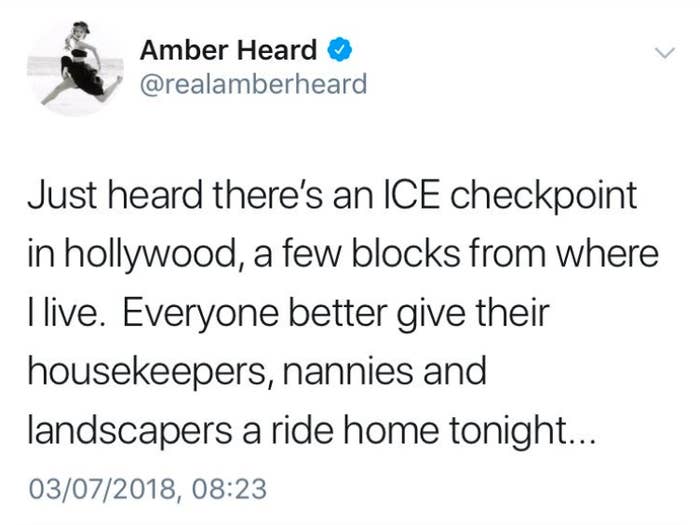 Heard's representatives did not respond to BuzzFeed News' request for comment.
For those who aren't familiar with the term, ICE is shorthand for Immigration and Customs Enforcement, an agency created in 2003 after the Sept. 11, 2001, attacks.
The agency is part of the Department of Homeland Security and is tasked with arresting, detaining, and deporting unauthorized immigrants living in the United States.
Much of the criticism of the since-deleted tweet stemmed from the implication that undocumented immigrants only work labor-intensive jobs.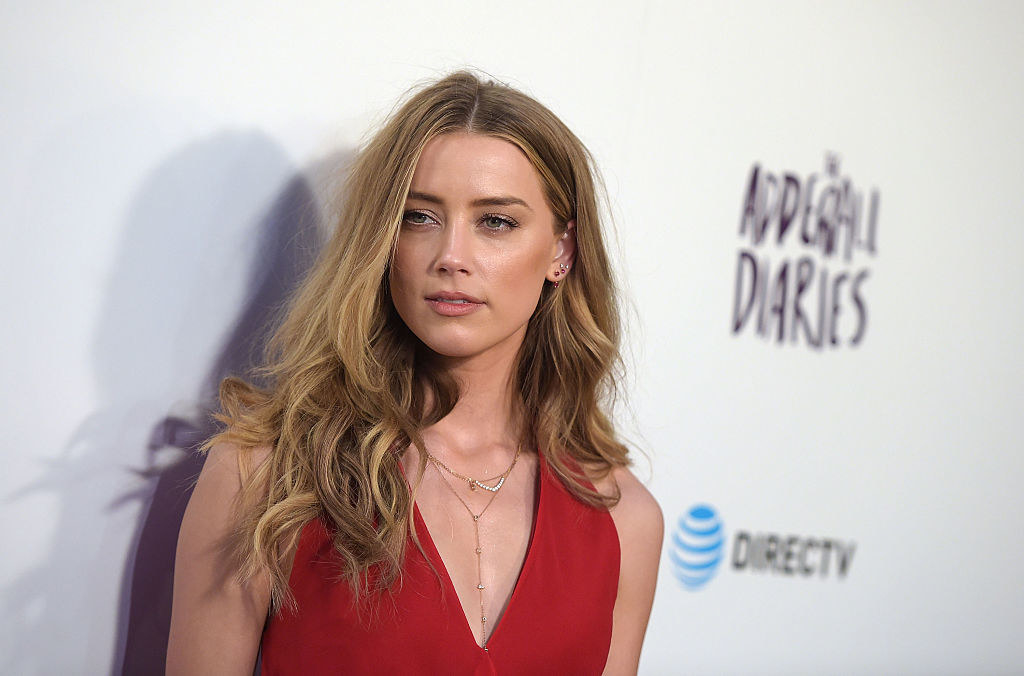 Reaction to Heard's tweet was swift and critical. "She could have just stopped typing after the first sentence," one person said.
Another called the tweet "tone deaf" before making a joke about Heard's predicament.
Some said they believed the actor "meant well," while others considered the tweet to be a "gross joke."
Others called her a "racist."
While others told the actor not to assume "landscapers, nannies, and housekeepers are illegal immigrants."
"The 'tolerant' celebrities are the worse offenders of racism after all," another added.
Last month, Heard visited the US–Mexico border along with other celebrities to protest President Donald Trump's "zero tolerance" immigration policy of separating immigrant parents and children at the border.