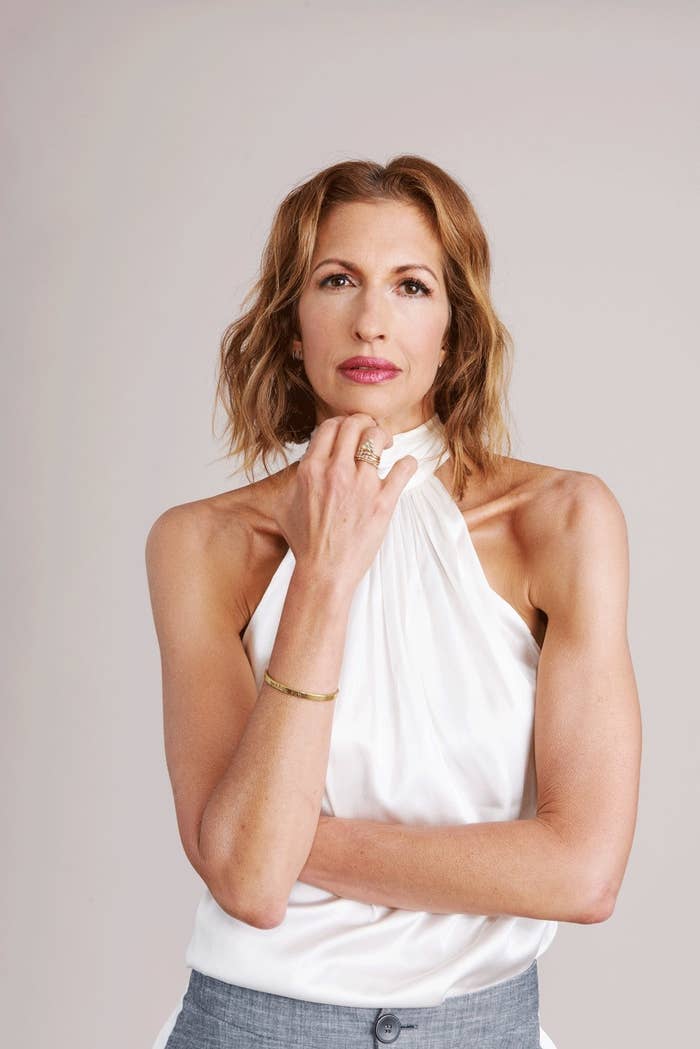 Actor and activist Alysia Reiner, perhaps best known for her role on Netflix's Orange Is the New Black, got candid about the difficulty of filming the show's final season, during which she had an emotional moment that caused her to break down on set.
In its seventh and final season, the show has shone a light on people affected by US Immigration and Customs Enforcement (ICE).
Reiner plays Natalie "Fig" Figueroa on the show, a character who for the last seven years has exuded a no-nonsense attitude. This season, Fig was the warden of an ICE detainment facility.
Reiner said that shooting the ICE storyline during the current border crisis was overwhelming. She recalled doing a few takes of a scene in which she walked into a courtroom within the ICE detention center on set, saying "just the imaginary circumstance of it" was emotionally taxing.
"My character doesn't break down. She handles it. She keeps it in," Reiner said. "But after two takes, it was the first time in my life where I stopped a set, where I could not breathe and I could not stop crying. Just the idea of what's going on."
"It's deeply heartbreaking," she said.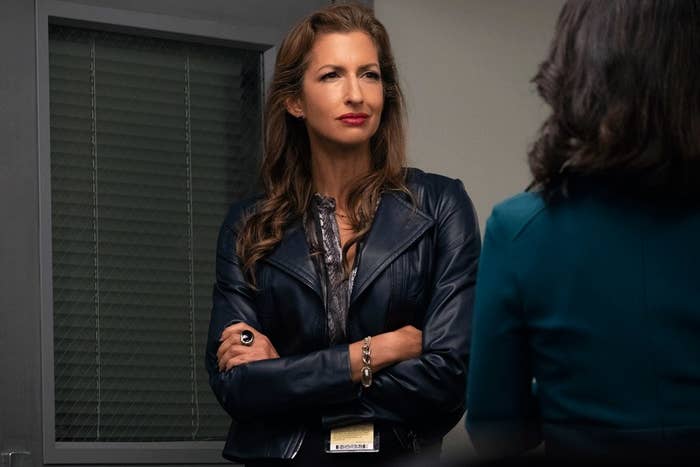 Reiner said that the writers on the show did "an extraordinary job" tackling the difficult subject matter, and some even visited actual detention centers to try to portray them accurately. She added it was "disheartening" to hear from writers that what was written into this season was actually "less severe than what's actually going on."

"The holding areas are large, bulletproof fish tanks," wrote Carolina Paiz, a writer for the show, in an opinion piece for BuzzFeed News this July on the conditions inside the detainment facilities.
"Inside, tables and benches are bolted to the floor, some with checkerboard tops but no pieces to play with. Individual cells line the walls. Inside, detainees in prison scrubs lay on metal bunks, bored," Paiz continued. "They turn to look at us as we walk by. We try not to stare, pretending we're not part of some disaster tourism group."
The show also featured a toll-free hotline, which worked in real life to help people locked in detainment centers find a lawyer. However, the hotline was shut down after being featured on OITNB.
Reiner said viewers of the series should tell "all their representatives to say this is not okay" if they were moved by the show.
"This hotline is necessary for people in detention centers. It's horrific that it's been shut down, so deeply wrong," she said.
Reiner is also working to make a difference and has visited shelters at the border containing people detained by ICE. She also teamed up with an organization called Action Potluck that assists asylum-seekers who don't have a family in the country to provide them with a sanctuary.
Watch the complete interview with Alysia Reiner below: