Though the 2018 Winter Olympics have long since ended, Adam Rippon, the US figure skater who stole all our hearts during the games, continued to be his fabulous self at Sunday's Academy Awards.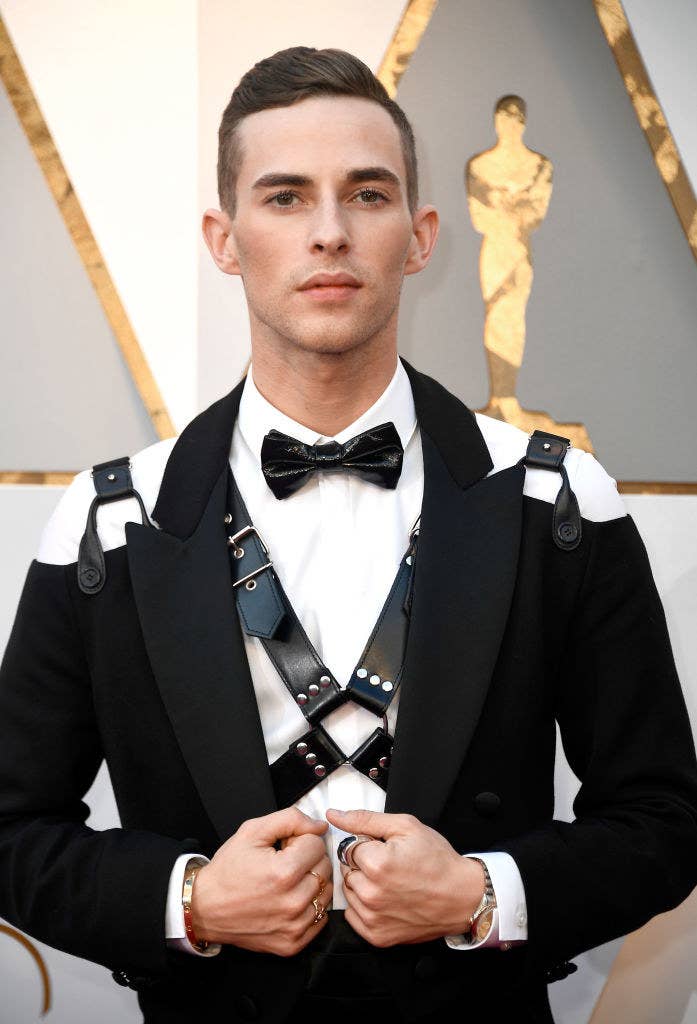 While most guys normally choose to wear a (boring) traditional tux for the big day, Rippon decided to spice things up by adding a kinky leather harness to his outfit.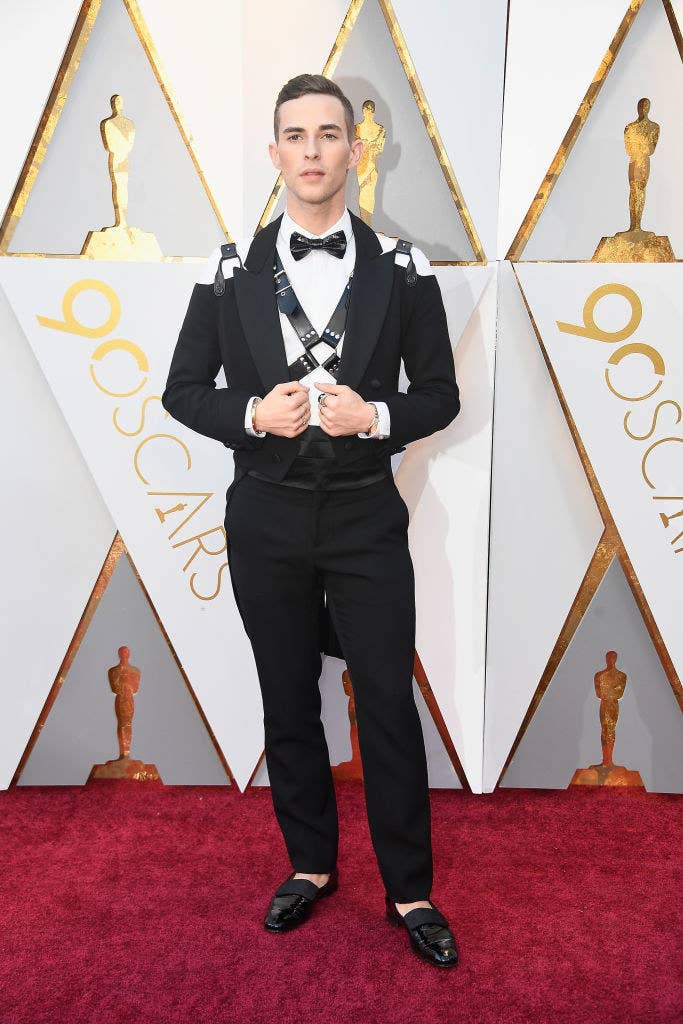 The tux was designed by Jeremy Scott, the creative director of Moschino.
Rippon was clearly feeling his ~lewk~ and many, many people on the internet thought so too.
It looks like leather is definitely in this season, folks.
Fashion icon Tyra Banks endorsed Rippon's suit and harness too, so it's definitely supermodel-approved.
A consummate performer, Rippon more than delivered with his debut Oscar look, giving the people exactly what they wanted.
Some speculated perhaps Rippon was dressing for both the ceremony and the afterparty.
It seems Rippon's harness left some a tad parched.
"When you get a Scruff notification at a work function." 😂😂
Continue to slay, Adam!