Adam Rippon, aka America's Sweetheart, stunned audiences with a dazzling free skate performance at the 2018 Winter Olympics in Pyeongchang on Saturday.
The first openly gay athlete to qualify for the US Winter Olympic squad had already claimed a bronze medal as part of the team event, but Saturday was his big chance to get a solo medal.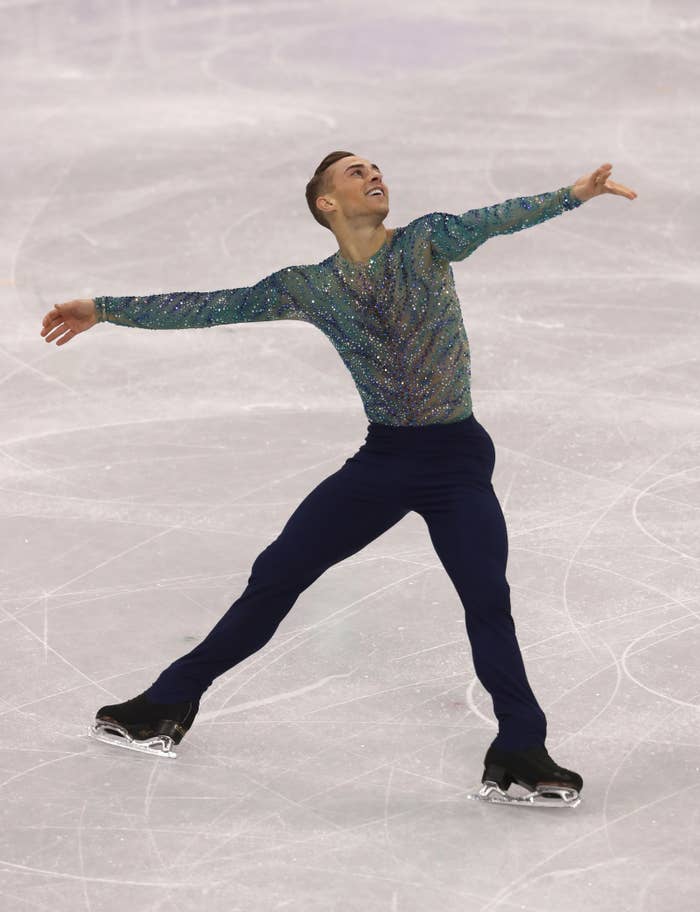 His routine was mesmerizing.
But when all was said and done, Rippon ended up finishing in 10th place overall. Yet he won something that's arguably worth more than any gold medal: the love and adoration of fans, old and new.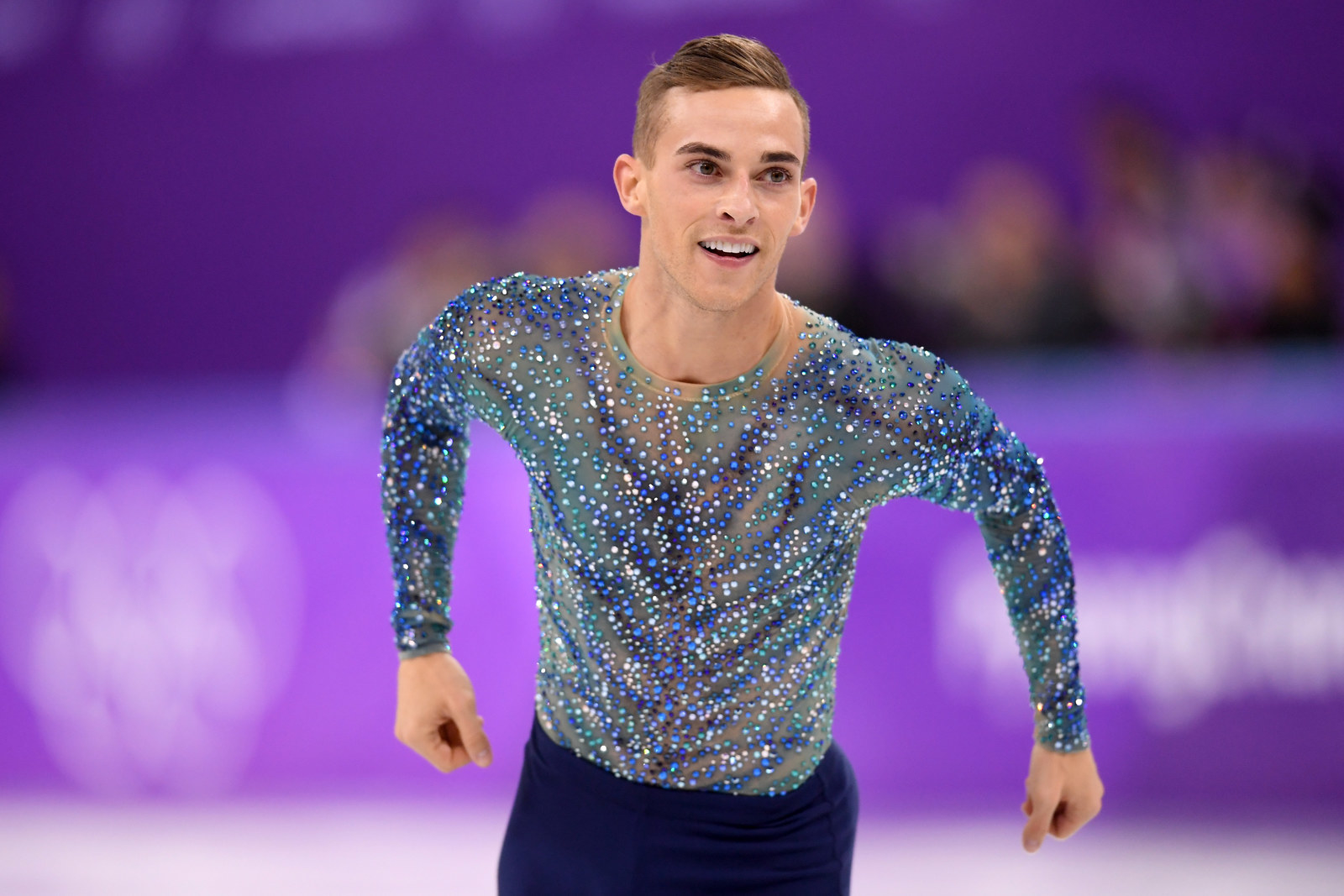 Prior to the last night's free skate, Rippon had received well-wishes from THE Britney Spears: "Keep making us all smile at the Winter Olympics and good luck today."
And that wasn't the only big-time celeb who gushed over Rippon. Sarah Paulson, of American Horror Story fame, said watching the Olympian perform on Saturday made her shed some tears. "Authenticity meeting athleticism and artistry — sublime."
"You're #1 in our hearts, Adam," tweeted snowboarder and fellow gay US Olympian Gus Kenworthy. "So proud of you and inspired by you."
"I will watch Dancing With the Stars because of him," wrote writer Louis Virtel, seemingly speculating that Rippon would somehow wind up on the next season of the hit ABC show.
Rippon, a Pennsylvania native, also got a shout-out from Sen. Bob Casey. "Your infectious spirit and positive attitude have been an inspiration," he said on Twitter.
And Leslie Jones, SNL cast member and prolific Olympic commentator, gave him an enthusiastic "Good job!!"
Rippon's fellow US ice skaters, Nathan Chen and Vincent Zhou, both looked on in support of their teammate as he performed.
Chen wowed people during his own performance, completing a record number of quads.
But it was Rippon's performance that was especially moving for the LGBT community. There were even pride flags on display in the Olympic arena.
People were pretty proud of him, especially considering the figure skater suffered a broken foot last year.
In short, Rippon may not have placed last night, but he's stll the true winner of the Olympics, at least in our hearts.
On Sunday, NBC announced that Rippon would stay on as a correspondent for the rest of the games. But the figure skater later appeared on the network to say he was "flattered" but had declined the offer in order to remain on the US Olympic team.
"You know I'm so flattered that NBC wanted me to be a correspondent, but I'd have to leave the Olympic team and leave the village," Rippon said Sunday. "It's so important for me. I worked so hard to be on this Olympic team and my teammates and friends were there for me for my events and that meant so much for me that I feel I need to be there for them for their events as well."
Either way, congrats!!