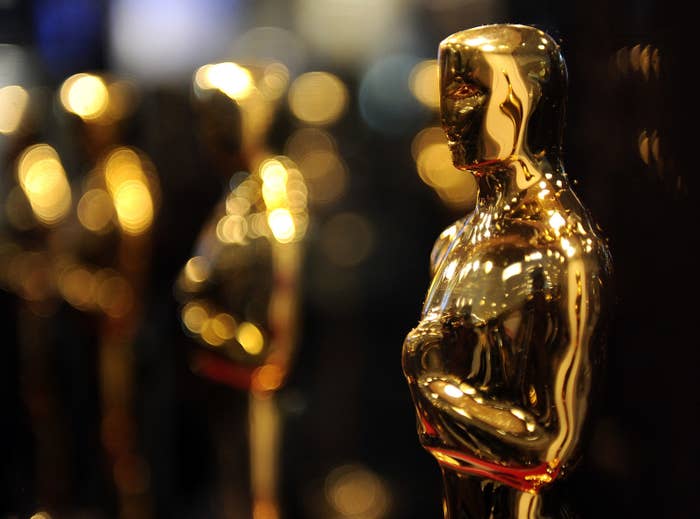 The Academy of Motion Picture Arts and Sciences on Wednesday responded to the criticism it has received since announcing major changes to the way four awards categories would be presented during its annual Oscars live broadcast.
"We'd like to assure you that no award category at the 91st Oscars ceremony will be presented in a manner that depicts the achievements of its nominees and winners as less than any others," the Academy's leaders said in an open letter to its members.
The Academy said that the awards for four categories — cinematography, film editing, live-action short, and makeup and hairstyling — will be given out during commercial breaks, but reemphasized that the winners' speeches will be edited into the live broadcast.
"Time spent walking to the stage and off will be edited out," the group said.
In future years, four to six categories may also be selected on a rotation to be handed out during breaks, but the categories selected this year won't be affected in 2020.
The Academy's leaders blamed the backlash they have received to the change on "inaccurate reporting and social media posts" and a "chain of misinformation that has understandably upset many academy members."
Earlier this week after the changes were announced, several Hollywood heavyweights blasted the Oscars for seemingly disrespecting some categories.
"In the history of CINEMA, masterpieces have existed without sound, without color, without a story, without actors and without music," Roma director Alfonso Cuarón said on Tuesday. "No one single film has ever existed without CINEMAtography and without editing."
In a since-deleted tweet, director Guillermo del Toro defended cinematography and editing, calling the skills "the very heart of our craft."
"They are not inherited from a theatrical tradition or a literary tradition: they are cinema itself," he said.
Oscar-winning actor Russell Crowe tweeted that the choice to move certain awards to commercial break was "fundamentally stupid."
"It's just too fucking dumb for words," he said.
"Our show producers have given great consideration to both Oscar tradition and our broad global audience," the Academy said at the end of its statement on Wednesday.
"We sincerely believe you will be pleased with the show, and look forward to celebrating a great year in movies with all Academy members and with the rest of the world."
The 91st Academy Awards ceremony will air on Sunday, Feb. 24, on ABC.