The touching moment was snapped on camera, with Ward looking pretty emotional as 2 Chainz squatted on the steps. In case you're wondering, she said yes!
According to People magazine, this is the second time the rapper has popped the big question to Ward, the first time being in 2013 at the BET Awards, but they never officially tied the knot.
That might explain why Ward looked a little taken aback!
But when you think about it, it sorta goes in line with the event's theme, which was "Heavenly Bodies: Fashion and the Catholic Imagination." Fitting!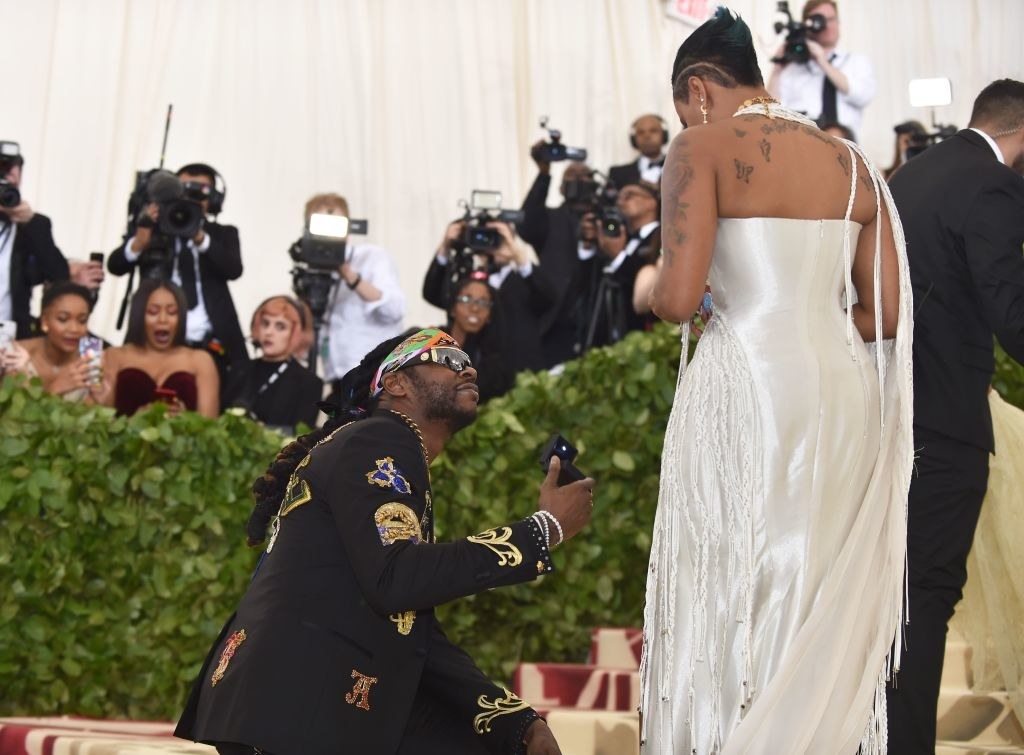 Also, these women, who were watching 2 Chainz propose, are channeling how most people felt watching the romantic gesture.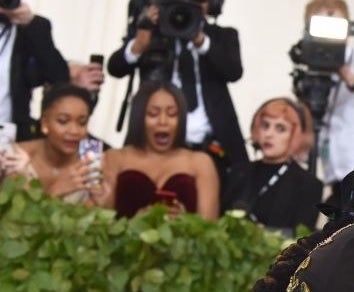 The couple also has three children together, Heaven, Halo, and Harmony, according to a press release sent to the Fader.
Afterward, Ward showed off her dazzling ring for all to see.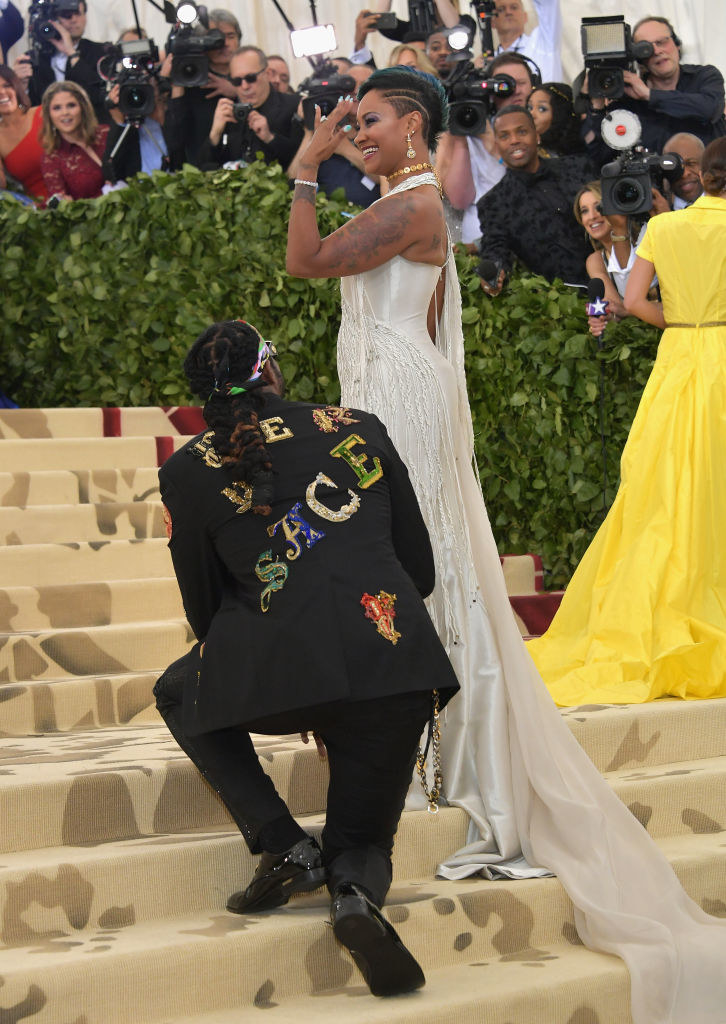 And then 2 Chainz posted about the engagement on Instagram. Uploading a photo of just himself (kinda weird?), he captioned it, "She said yes bru."
Anyway, here's to a lifetime of glamour and happiness!