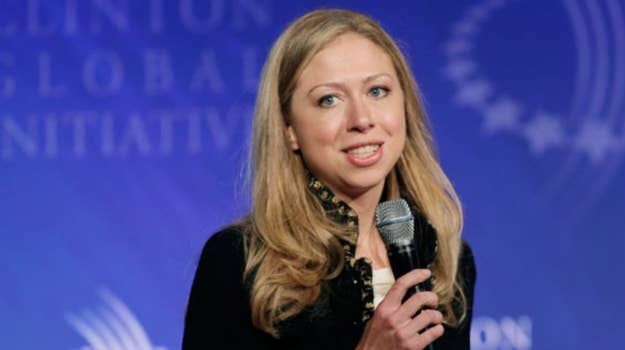 CHARLOTTE, NC--On Wednesday night, President Bill Clinton is scheduled to give one of the major prime time addresses of the convention—details, apparently still to come.
But another Clinton might have a big role to play this week as well: Chelsea.
Democrats here in Charlotte say that the Clinton daughter is likely to participate in the convention, possibly even introducing her father Wednesday night.
It would be one of the biggest stages for Clinton to take at the first Democratic convention she's attended since announcing her political ambitions.
Over the past year, she's taken on a high profile media gig at NBC News, while appearing regularly on the speaking circuit (including a C-SPAN sit down with her father.) All of it has been part of an aggressive rebranding effort by the Clinton family of the once press shy woman.
In the latest issue of Vogue—the magazine called her a "representative of her generation," perhaps referring to her previous career as a highly paid business consultant and hedge funder—she said she was now looking to get into the political game.
"I believe that engaging in the political process is part of being a good person," she told Vogue. "So if there were to be a point where it was something I felt called to do and I didn't think there was someone who was sufficiently committed to building a healthier, more just, more equitable, more productive world? Then that would be a question I'd have to ask and answer."
If she does decide to follow her parents into politics, her appearance Wednesday night would be a major step.
Democratic officials involved in the convention told BuzzFeed that it's still unclear whether she'll introduce her father on Wednesday.
A spokesman for the Clinton family declined to comment.