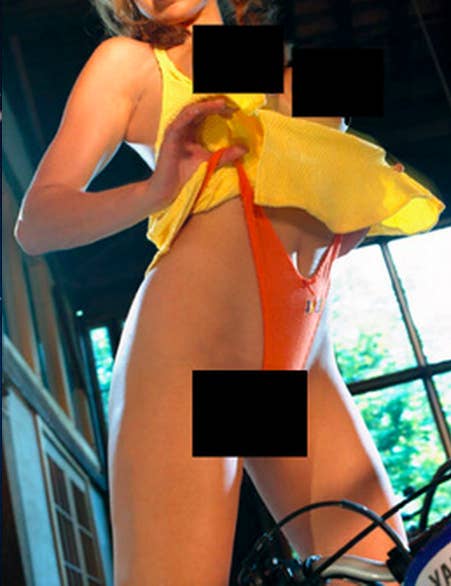 A State Department official has accused a high ranking member of the diplomatic corps of improper sexual behavior in Iraq.
Peter Van Buren, a foreign service officer who served in Iraq and who is currently engaged in a protracted legal battle with Foggy Bottom over the publication of his memoir, We Meant Well, made the claim on his personal blog today in the course of alleging American officials' debauchery in Iraq and Afghanistan, and publishing a series of embarrassing photographs of U.S. diplomats.
Van Buren posted a blog entitled: "Rule No. 1: It's Poor Judgment to Talk about Fight Club."
Van Buren writes:
"Meanwhile, a State Department VIP apparently has had sex on an Embassy roof, captured on video, not that that matters."
Then later in the blog:
What if a video existed that showed a prominent State Department VIP on the roof of the Republican Palace in Baghdad receiving, um, pleasure of an oral nature from another State Department officer not his wife, or even his journalist mistress of the time? What if that video has been passed around among Marine Security Guards at the Embassy to the point where it is considered "viral" with many copies made? What if the Deputy Chief of Mission, hand in hand with the Diplomatic Security chief (RSO) at the time, decided that the whole thing needed to be swept under the rug and made to go away, at least until some blogger got a hold of it.
Would that count as poor judgement? What if it was published during his oft-delayed Congressional hearings?
Van Buren doesn't name the VIP, and in an email declined to comment on who he's referring to. He phrases the thinly-disguised, explosive allegation as a hypothetical question. His description, however, contains clues: The location in the Republican Palace, and the delayed confirmation hearings in particular. That could only refer to a small handful of officials, and among those who fit that description is the high-profile nominee to be the next ambassador to Iraq, Brett McGurk.
Neither the State Department press office nor McGurk immediately responded to inquiries about the explosive charge.