Sen. Kelly Ayotte Changes Travel Plans, Moves Vermont Luncheon
Sen. Kelly Ayotte is on the shortlist to be the Romney campaign's Selina Meyer. And now she's changed her travel plans for next week.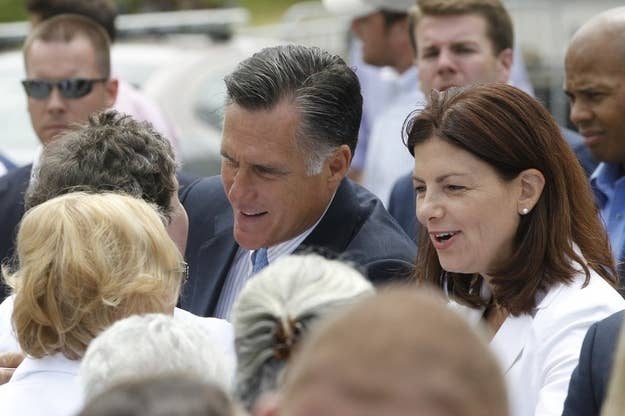 New Hampshire Senator Kelly Ayotte, one of the possible vice-presidential nominees for Gov. Mitt Romney, has changed her travel plans next week, according to Republican officials in Vermont.
Ayotte was originally scheduled to speak at an August 14 fundraising luncheon in Woodstock, Vermont to help raise money for the state's Republican party.
That speaking engagement has been rescheduled for August 15 because she is "traveling the country right now," according to Vermont GOP Chairman Jack Lindley.
A number of Romney's potential vice presidential candidates have hit the stump for him this summer.
Lindley said he'd been told she made the change because she'd been on the road with Sen. John McCain and Sen. Lindsey Graham looking into issues relating to the upcoming cuts in the defense budget.
Ayotte is on the Senate Armed Forces Committee.
"She would make and excellent vice president," Lindley told BuzzFeed. "But that's a decision the Romney campaign is making. I am not part of that all."