Leaked Stratfor Emails Reveal Anti-Obama Prejudice
Fred Burton, of private intel firm Stratfor, mocks President Obama's administration as the "Barry Hussein" White House. Also: The spy shop monitors Romney's China views.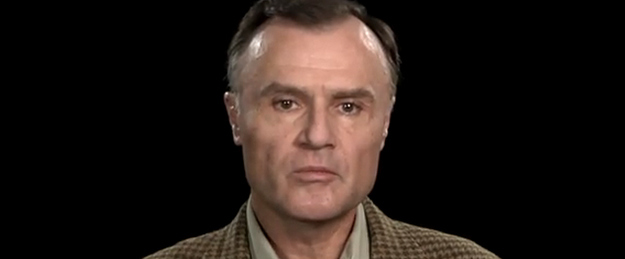 Embarrassing details continue to dribble out of the 5 million emails leaked from the private intelligence firm Stratfor, including the firm's reference to President Barack Obama's administration as the "Barry Hussein" White House.
The remark, made by Stratfor Vice President Fred Burton, appears to be a racially-charged insult aimed at the President Obama's middle name.
Stratfor, which bills itself as a private CIA, has extensive contacts within the U.S. government and among the corporate world. Burton, the firm's VP of intelligence, was a distinguished counter terrorism agent in the U.S. State Department before joining the company. More recently, he's held posts in the Texas government, advising on security issues.
The email, from September 2010, is from an internal discussion about Bob Woodward's book, Obama's Wars, which had recently been released.
"The blow-back against the Barry Hussein WH will be via diplomatic channels as Woodwards statements and book reviews echo around the world," Burton writes, while noting "our efforts in Afghanistan have been a failure (no offense to you and your personal heroic efforts.)"
This reporter was given access to the email trove in collaboration with over 25 other news organizations and Wikileaks, the controversial pro-transparency group that originally obtained the cache. Nine hundred and seventy three emails have been published to date.
Last week, Stratfor emails alleging Democratic voter fraud during the 2008 campaign were widely reported on. Stratfor has condemned the release of the emails, saying they were "stolen."
In previously released emails, Strafor analysts discussed the White's House "weakness and wimpiness" towards China, and speculated the president would lose support of a billionaire Democratic donor "unless Obama finds a spine."
The firm also closely monitored Mitt Romney's views on international affairs, particularly his views on China.
After a Romney speech last fall, where the Republican candidate promised to get tough on the Communist nation, one Stratfor analyst forwarded a Reuters article, with his own commentary attached: "Not much meat on this bone yet but Beijing will be paying very close attention as to who is saying what in the lead up to the race."
Another analyst responded: "this is that mormon guy i was telling you about yesterday."