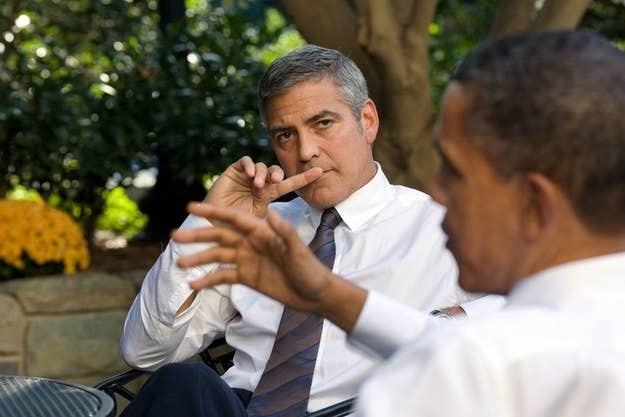 LOS ANGELES, Calif. — On Tuesday night, comedian Jon Lovitz stood in the green room at the CNN studios here, warming up for his imminent appearance on Piers Morgan Tonight. Lovitz was there to discuss an anti-Obama rant that had gained national attention—in part, for it's profanity and in part for expressing aloud a sentiment that many in Hollywood had been privately sharing, in one way or another, for the past year.
The Obama presidency had been a flop.
Lovitz talked about his personal disappointment: he'd voted for the guy, and wondered if he was going to vote for him again. He bashed what he saw as presidential hypocrisy: How was Obama going to slam millionaires then go to a fundraiser at George Clooney's home and pickup 6 million from those same millionaires?
Lovitz's friends had warned him to dial it back, worried that trashing a Democratic president could hurt his career. But Obama's popularity had tanked so far down among the glitterati, he was unconcerned. "He is a fucking asshole," Lovitz told me, before heading onto the CNN set for his interview.
Though Lovitz is on the conservative end of California liberal, complaints about Obama had become a feature of the L.A. landscape. Over the past week, I'd spoken to more than a dozen Hollywood players, and all had a litany of criticisms. "I'll write the check," one top producer, whose films have made over a billion at the box office, told me. "But I'm not going to bother voting for him." Another studio exec—in a land where the hard driven deal is cultural requirement —wondered if the president's penchant for compromise meant he had, in the parlance of our times, "no balls."
A number of other actors and producers lamented how they'd gone so far as to donate and volunteer for Obama in 2008—and now, disgusted, they were planning on doing neither this time around. They had bought what Obama was selling for four years—about the wars, about Gitmo, about changing things in Washington, about the hope and the change—and Obama had let them down. Even Matt Damon—one of the president's most stalwart celebrity supporters—famously said last year he was disappointed.
"Starry-eyed, thinking Obama was going to change the world, post-racial America, all of that—it was here in Hollywood, more so than anywhere else in the country," says an influential Democratic party insider and fundraiser in LA. "It's a city where there's an almost childlike imagination, a city where the imagination runs wild. It's one of the city's greatest strengths—the West Coast attitude to say, okay, go for it. So they believed in Obama. And now they hate him. They hate him."
Then there was what the Hollywood community saw as the betrayal over the anti-piracy bill known as SOPA earlier in the year. After a frenzy of lobbying from the rival two California power centers, the White House seemed to choose Facebook, Google, and the new digital media companies over the once-powerful Motion Picture Association of America. And Obama's unwillingness to build relationships with studio heads and other key players in the city left many a tad chagrined when the campaign came back asking for cash for 2012—a source of income, with the loss of big Wall Street money, that he'd need to win.
It was under this cloud of disenchantment that tonight's fundraiser at George Clooney's Studio City mansion was going to be held. If Obama's star had fallen, Clooney's certainly hadn't. "George loves Obama, and we all love George," says the Democratic insider. "This town will do anything for George." And so they did—buying $6 million worth of $40,000 a plate dinners.
But, as if on cue, Obama may have changed the narrative Wednesday in one bold move—the kind of transformative act those in Hollywood have been waiting for. Bill Maher—who gave 1 million to an Obama SuperPAC, and who'd been imploring his fellow celebs to give money as well—Tweeted it will "re-energize his base." As ace Variety scribe Ted Johnson put it yesterday-— there's now a "sense of jubilation." This evening, the party at Clooney's will be in full swing, the lingering bitterness forgotten. The only question is: how long will the party last this time?