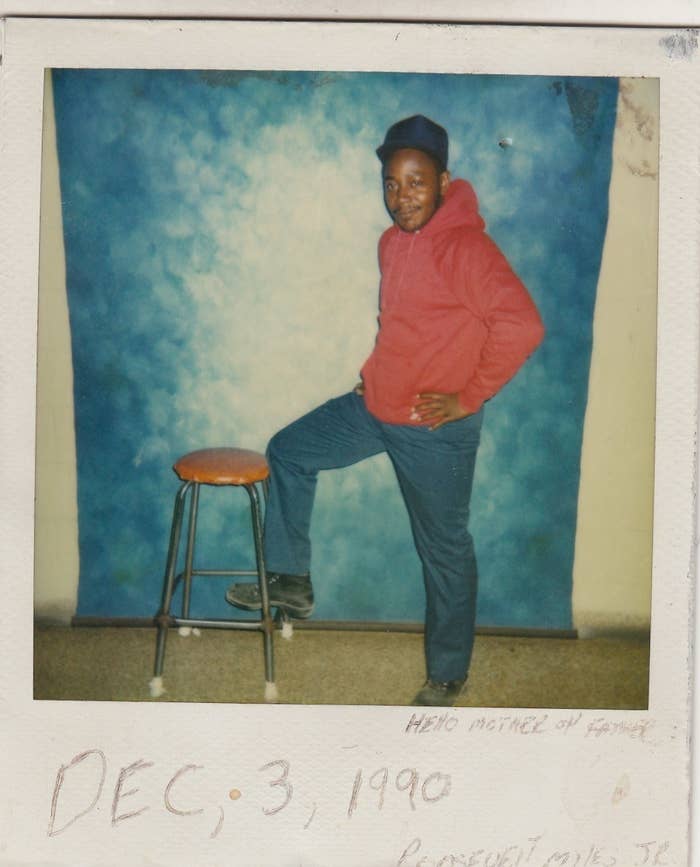 Prosecutors in Chicago said this month that they are reviewing the criminal conviction of a man who has served 24 years in prison for a murder he said he did not commit.
They could determine that he should be freed.
The announcement of the review follows a BuzzFeed News investigation into the case of Roosevelt Myles, who claims he was framed by police and then received inadequate legal representation that resulted in him being wrongfully convicted of a 1992 murder of a teenager on Chicago's Westside.
A spokesman for Cook County State's Attorney Kim Foxx said Myles' case has been assigned to the Conviction Integrity Unit, which reviews cases of people who might have been wrongly convicted. It could recommend dismissing charges against Myles and releasing him from prison. A spokesman offered no timeline for the review.
BuzzFeed News chronicled how Myles, who was sentenced to 60 years in prison, won the right to new hearing more than 16 years ago but is still waiting for his day in court. Myles, 53, claims that after he was framed by police, his public defender at trial didn't call three alibi witnesses who could prove his innocence. BuzzFeed News reported discrepancies in the police reports and how eyewitnesses changed key details of their stories over time.
When Myles learned last week that the Conviction Integrity Unit is reviewing his case, he choked back tears. "At least someone is paying attention to my pleas," he said.
Myles' attorney, Jennifer Bonjean, who took over the case in July, said she was "grateful that they're looking at Mr. Myles' case." Still, given that there is no telling when the unit will complete its review or what it will decide, Bonjean said she plans to push to overturn Myles' conviction through the courts.
In 1999, an appeals court ruled that Myles had a right to argue that his lawyers at trial were ineffective for failing to present his alibi. But Myles has yet to have the chance to make that argument. His day in court has been delayed more than 70 times over the last 16 years, mostly at the behest of a rotating cast of public defenders assigned to his case. In the meantime, a key alibi witness for Myles has died.
It's a lag time some legal experts called unconscionable but not unheard of. The delay in Myles' case shows failures in an appeals system that is supposed to offer relief to those who may have been unjustly convicted of crimes.
Myles was convicted in 1996 of shooting 16-year-old Shaharian "Tony" Brandon as he and his girlfriend walked out her front door at 2:45 a.m. to eat at a nearby restaurant. Brandon's girlfriend, Octavius Morris, told officers on the scene that two young men approached Brandon in a stick-up attempt. She described one of the assailants as wearing all black, standing about 5 feet 6 inches tall, and the other as 6 feet tall and wearing a white jogging suit. Both men, she said were in their late teens. She also told police that Myles was not the shooter.
A sex worker sitting in a car near the crime scene gave a different account. She said she saw one gunman and he wore a red jacket.
Myles is 5 feet 6 and was 28 years old the night of the murder, nearly a decade beyond his teens. He said he wore blue that night.
Three weeks after the murder, Morris, the victim's girlfriend, changed key points in her story. She claimed there was one shooter, not two. And she reversed herself, claiming she knew Myles was the shooter. She said she didn't identify him earlier because she was afraid of him.
Two years after Brandon's murder, Morris changed her story, telling investigators that police pressured her into identifying Myles as the killer.
According to legal documents, Myles claims the lead detective on his case, Anthony Wojcik, repeatedly beat him with a flashlight and a phone book, in a failed attempt to pressure him to confess. Wojcik worked at Area 5, a now-disbanded unit that included notorious Chicago Detective Reynaldo Guevara, who has been accused by at least 51 people of framing them for murders from the 1980s through the 2000s. After a BuzzFeed News Investigation of Guevara last spring, prosecutors dismissed charges against two of the men who claimed Guevara framed them, Roberto Almodovar and his codefendant, William Negron.
A lawyer for Wojcik, Darren O'Brien, has denied any allegations of misconduct.
Myles says he's since completed various drug treatment programs to treat his addiction, and worked as a baker in the prison kitchen in hopes of obtaining a job after he completes his sentence.
He's due back in court next month.