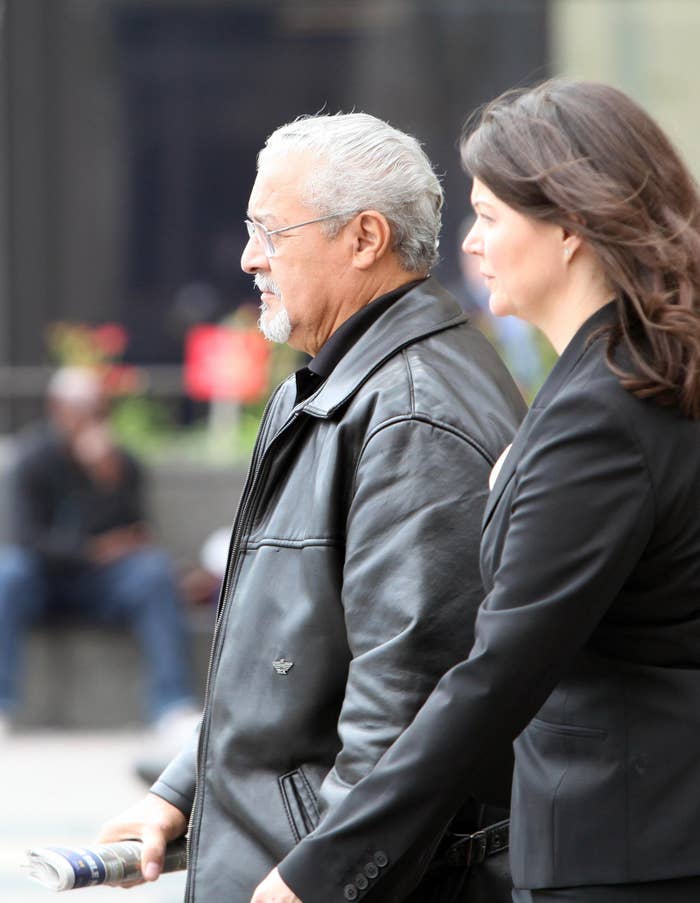 CHICAGO — A two-year investigation into whether a Chicago police officer framed dozens of people for murder must be kept largely secret, a Cook County judge ruled Tuesday.
For decades, residents of the Humboldt Park neighborhood accused Detective Reynaldo Guevara, now retired, of falsifying evidence, beating suspects, and setting up innocent people. Mayor Rahm Emmanuel commissioned the investigation, which was led by a former federal prosecutor, to examine Guevara's conduct in approximately 40 murder cases and to search for signs of wrongful conviction. Portions of the report, which has been under court seal, were revealed in a BuzzFeed News investigation on Monday. At a hearing on Tuesday, lawyers for the city of Chicago argued that the bulk of the report should not be made public.
Judge James B. Linn agreed, ruling that the findings were a legal communication between the investigators and the city of Chicago, and were therefore protected by attorney-client privilege.
The decision to keep most of the findings secret was a setback for the defendants in those cases, many of whom are appealing convictions for crimes they say they did not commit. Linn said he examined the reports and found they "did not find pattern and practice" of misconduct. "I don't find anything helpful."
Attorneys Russell Ainsworth and Jennifer Bonjean, both of whom represent clients who are appealing murder convictions, jumped up in near unison to object to Linn's statements. Ainsworth and Bonjean argued their clients have the right to review all the findings and see for themselves if a clear pattern of abuse emerges.
"You're making assertions we are not privy to," Ainsworth told the court.
"You're not getting the reports," Linn replied.
Linn unsealed the portions of the report that were revealed in the BuzzFeed News investigation because, he said, the city had already turned them over the Cook County State's Attorney's Office for further examination, and had thereby waived its right to attorney-client privilege. In those documents, investigators concluded that four men — Roberto Almodovar, Robert Buoto, Jose Montanez, and Armando Serrano — are most likely innocent of the murders for which they have each spent at least 20 years in prison (Guevara's lawyer did not respond to a request for comment.)
The courtroom proceedings often involved raised voices. At one point during the hearing, Linn threatened to hold Bonjean in contempt of court and called her "rude." Bonjean responded to Linn by saying his assessment was "sexist."