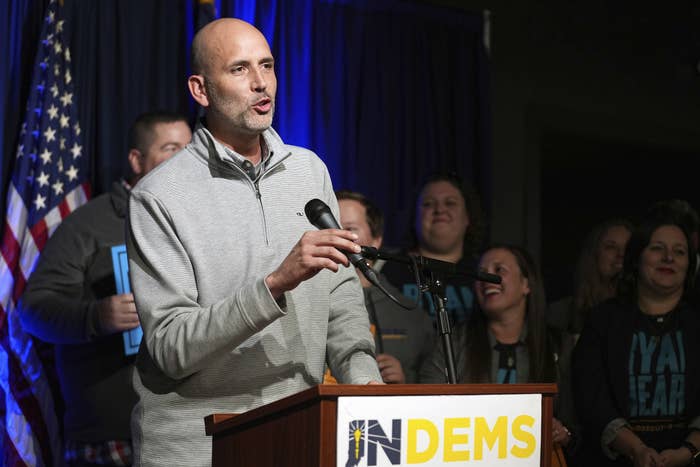 Crime doesn't pay.
Or at least not as much as Republicans had banked on in the 2022 midterm elections.
The GOP poured more than $50 million over the last two months into ominous ads, complete with police tape, sirens, and scary (and often misleading) crime statistics in major governors and congressional races. Still, voters across the country elected progressive district attorneys — the elected prosecutors who have some of the most direct impact on how the criminal justice system affects people's lives.
Lead prosecutors who oppose cash bail and charging people for low-level drug crimes won local races even in Republican-leaning states. Reform-minded prosecutors in Dallas and San Antonio fended off law-and-order challengers. Indianapolis stood by its lead prosecutor, who vowed not to charge doctors providing abortions in spite of a state ban, even with strong opposition from the local police union and an opponent who tried to blame him for a "public safety crisis." In Oklahoma City, the former executive director of the state's Innocence Project will be its new district attorney. (Bolts has a complete rundown of local races, along with criminal justice initiatives, from across the country.)

In the first election for county attorney since the murder of George Floyd in 2020, voters in Minneapolis elected former chief public defender Mary Moriarty. The Democrat fought off a Republican prosecutor who talked tough and earned the support of law enforcement groups. Moriarty, in contrast, campaigned on fostering trust within communities by forming a police accountability division and pursuing alternatives to incarceration for some crimes. The idea that long prison sentences deter people from committing crimes, she told MinnPost, doesn't "do a heck of a whole lot."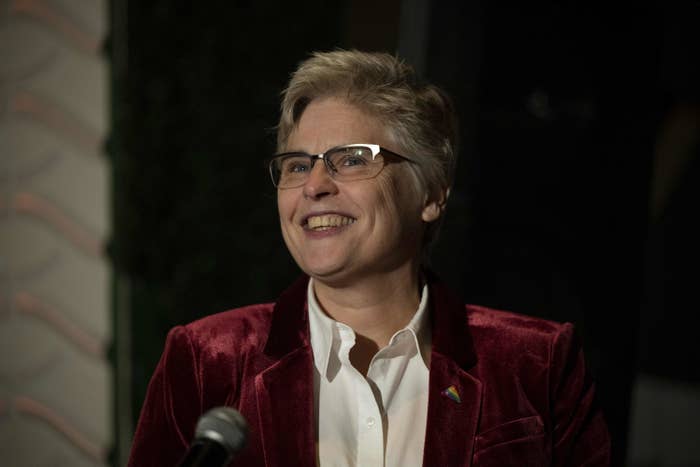 That progressives won races in major metros with diverse populations signifies strength within the movement. But what happened in Polk County, Iowa, signaled a foothold for progressive policies, even in predominantly white communities.
The county — which is 84% white — elected a new district attorney, Kimberly Graham, who campaigned on ending the prosecution of low-level cannabis possession and ending cash bail for those charged with nonviolent offenses.
"We started this campaign to end racial and income disparities in the justice system and create a healthy, safer, thriving Polk County," she told supporters in her acceptance speech late last Tuesday, "and so we will."
That candidates are campaigning on alternatives to the lock-'em-up mentality (which has led the US to incarcerate more of its people than any other country) isn't a surprise to Insha Rahman, the Vera Institute of Justice's vice president who monitors elections and policy reforms across the country.
"Unlike election cycles past, voters saw through the rhetoric and fearmongering as empty scare tactics," Rahman said. "That's really important because it means as a nation, we're actually ready for a different task when it comes to preventing crime and delivering safety."
But reformists didn't sweep the midterms. In Plymouth County, Massachusetts, voters rejected a bid by civil rights attorney Rahsaan Hall to replace Republican District Attorney Tim Cruz, who was backed by law enforcement groups. Under Cruz, Plymouth County has outpaced the rest of the state in incarceration rates. Meanwhile in Nebraska, voters in counties home to both Lincoln and Omaha — cities that are Democratic-leaning — rebuffed candidates pushing for reforms.
Rahman noted that reform candidates assured their voters that their proposals were consistent — and in service of — public safety.
The wins, Rahman said, marked "a really important moment in the history of this country where dog whistle politics, especially around crime and safety and race, for the first time in a national election appears to not have the currency and potency that it's had in election cycles past.
"That's a pretty big moment."