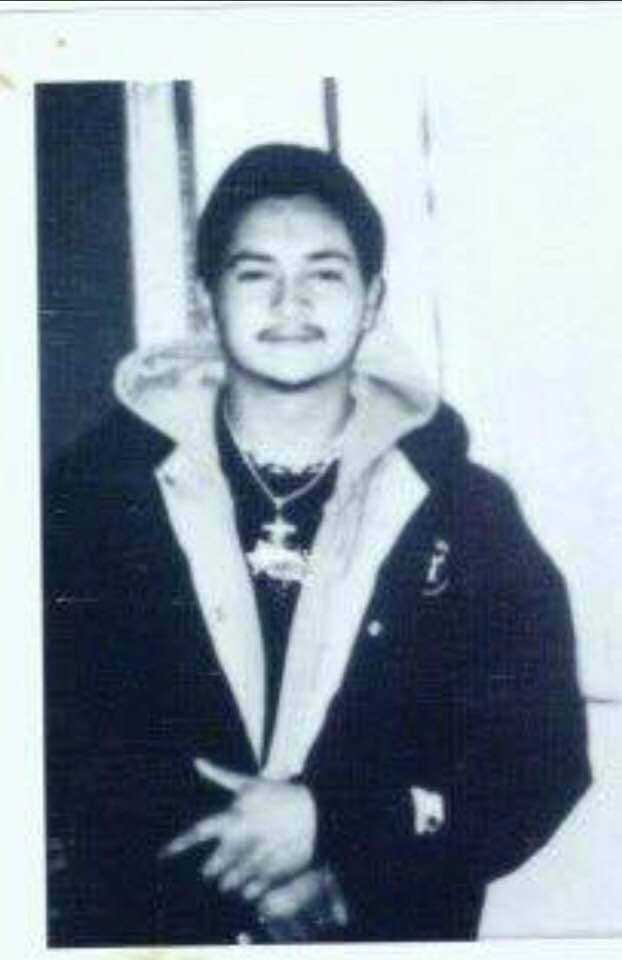 A man who claims a retired Chicago detective framed him as the killer in a 1995 murder had his conviction tossed today.
A BuzzFeed News investigation found that the detective, Reynaldo Guevara, has been accused by at least 56 people of framing them for murders they say they did not commit. Dozens of the cases feature testimony from witnesses who claim they were pressured into falsely identifying suspects or identifying suspects they were ultimately unsure of.
That's what a key witness said happened in the case of Ricardo Rodriguez, whose conviction was overturned Tuesday. The witness, Rodolfo Zaragoza, swore that retired Detective Reynaldo Guevara "pushed me into identifying" Rodriguez as the man who opened fire in a 1995 drive-by that left a homeless man dead.
Lawyers for Guevara and his longtime partner, Ernest Halvorsen, didn't immediately respond to requests for comment.
Zaragoza later said he was "100%" sure that Rodriguez was not the killer and that he identified Rodriguez because he "looked a little familiar and the influence by the detectives." Zaragoza said he felt "stuck" into making the identification.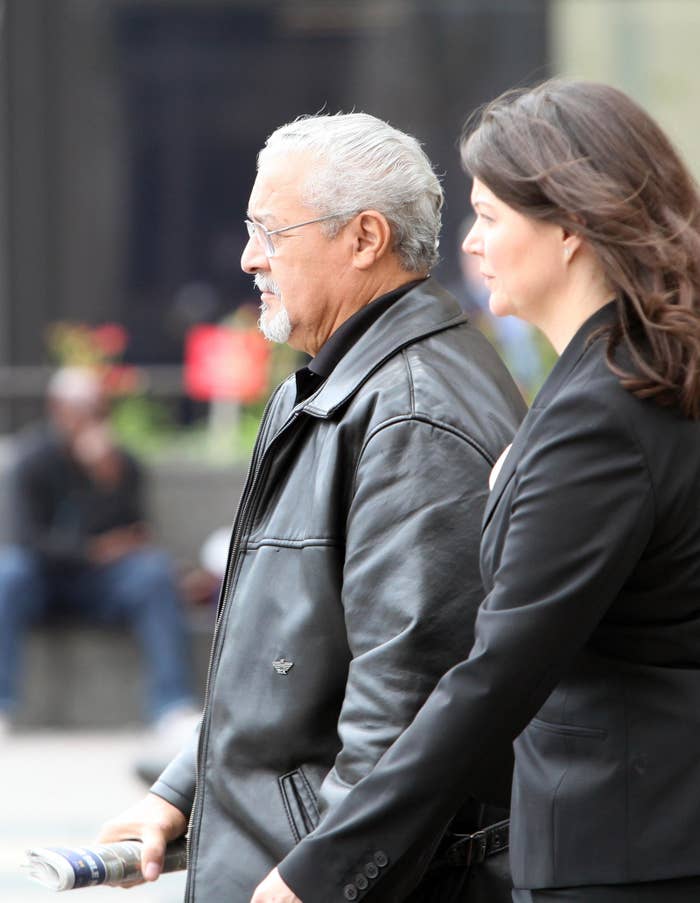 When called to testify, the detective has repeatedly invoked his right to remain silent. In October, prosecutors offered him an immunity deal in exchange for testimony that a Cook County Circuit Court judge later called "bald-faced lies."
Rodriguez, 45, served more than 22 years of 60-year sentence for the death of Randy Kamppainen, the homeless man Rodriguez's family members have told BuzzFeed News Rodriguez was friendly with and had no motive to kill.
He is the eighth Guevara defendant exonerated since Cook County State's Attorney Kim Foxx took office in December 2016. Foxx pledged to review the Guevara cases when she campaigned for the office. Her office has asked Cook County Commissioners for more funding to help review dozens more cases tied to Guevara.
A spokesperson for Foxx's office said the state "was unable to meet our burden" in Rodriguez's case.
Rodriguez's attorney, Tara Thompson of the Exoneration Project, credited Foxx's office for its review and "seeing this was the right outcome here."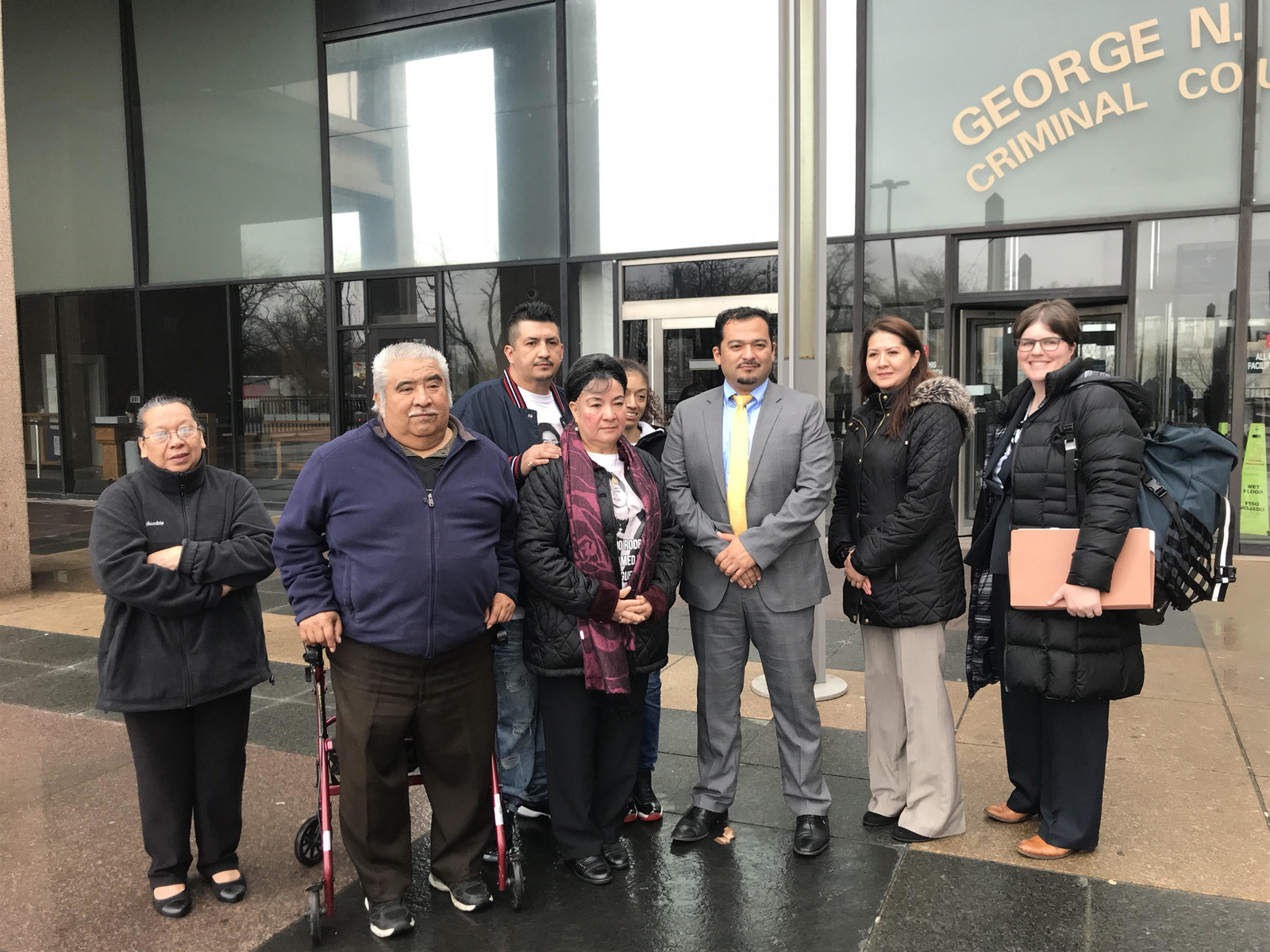 Thompson noted that Rodriguez's case relied on questionable eyewitness identifications, a pattern seen throughout cases investigated by Guevara and Halvorsen. "The facts are in line with other Guevara and Halverson cases and there are others who deserve justice."
At least 22 other people claiming Guevara framed them are still in prison or on parole for crimes they say they didn't commit.
Yet Rodriguez won't have the happy homecoming from prison. Rodriguez was born in Mexico and had permanent resident status in the US. After he was convicted in 1996, an order for his deportation was issued. Thompson said Rodriguez will fight his removal from the US, his home since childhood.
"He's suffered so much," Thompson said, "that for deportation to be an additional consequence of this wrongful conviction would be a travesty of justice."
CORRECTION
According to Thompson, the questionable patterns seen in Rodriguez's case are in line with other Guevara and Halverson cases. A previous version of this post misquoted Thompson, implying these were Guevara's cases only.