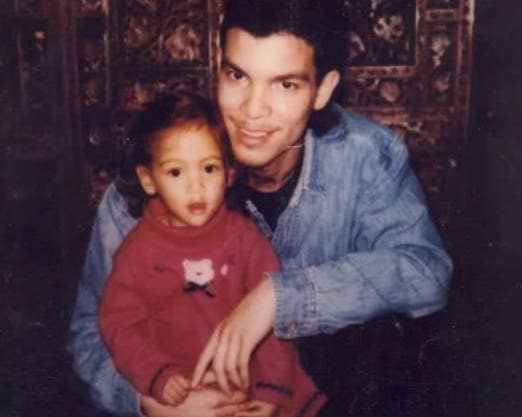 Following a BuzzFeed News investigation into a retired Chicago police detective accused of framing at least 51 people for murder, several Chicago community groups are demanding the immediate release of a man who has been held in prison for 23 years, despite having five alibi witnesses for the night he was accused of committing murder.

Roberto Almodovar, 42, was convicted in 1995 on the testimony of two witnesses. One of those witnesses later recanted and swore under oath that Det. Reynaldo Guevara showed him pictures of Almodovar before the lineup, a breach of police protocol. Five people swear Almodovar was with them at the time of the crime. A city investigation in 2015 found that he is more than likely innocent. But to date, the Cook County State's Attorney's Office has fought to keep him locked up. His next court hearing is Monday, April 10.
Almodovar needs "to be freed," said Aislinn Pulley, a Black Lives Matter Chicago organizer, who also called for other Guevara defendants to be released pending a full review. "And they need to be compensated for the years that have been taken from them," she added.
The BuzzFeed News investigation found that Guevara has been accused of manipulating lineups and coercing confessions in dozens of cases from the 1980s to the 2000s. Guevara has never been formally charged with wrongdoing, and a city investigation into the detective found no widespread pattern of misconduct, although it did conclude that four Guevara defendants still in prison were more than likely innocent, and that Guevara had likely committed misconduct in at least two cases.
Guevara, now retired and receiving a full pension, declined repeated requests for comment. His attorney did not immediately respond to a message seeking comment. They could not be reached Wednesday. In the last 17 years, at least five Guevara defendants have been exonerated, and several have received large payouts from the city.
The BuzzFeed News investigation also found that top Chicago officials, including the mayor's office and the state's attorney's office, had numerous warnings about Guevara, and plenty of chances to investigate the injustices he stands accused of committing but largely failed to take action.
The mayor's office declined to comment this week, as did the state's attorney's office.
Activists and some elected officials called for a more vigorous response.
"What happened to Robert Almodovar is appalling but unfortunately common in Chicago," said state Sen. Omar Aquino, adding that to address such problems, he is backing a measure to extend the statute of limitations for victims of police abuse and coerced confessions.
"The case of Robert Almodovar illustrates why it is important to continue to work for justice."
"If the case is weak, it should never have been brought in the first place," added Ted Pearson, co-chair of the police reform advocacy group Chicago Alliance Against Racist and Political Repression "If they think they can win the case without the evidence that's tainted, then go ahead and do that. But in the meantime, let the guys go. At least let them go on bail."
Advocates and several elected officials from Chicago also said the Guevara cases underscore the need for greater accountability for police officers.
"For decades, community members have cried out to the highest offices about Guevara. They were ignored," said Alison Flowers, a director for the government accountability group The Invisible Institute.
The Chicago PD has been repeatedly criticized for failing to heed complaints of police misconduct, most recently in an unsparing Department of Justice investigation released in January. An analysis by BuzzFeed News of more than 240,000 complaints from 1967 to 2016 found that nearly 90% of reports against officers resulted in no disciplinary action taken by the department.
State Rep. Will Guzzardi, whose district encompasses a swath of neighborhoods where Guevara worked, is sponsoring a bill to change the process for filing complaints against police officers. Chicago has long required that citizens file a sworn affidavit in order for the city to investigate an officer. The DOJ report described this requirement as an impediment to police accountability. Guzzardi's bill would remove the requirement.
Pulley, of Black Lives Matter Chicago, noted that what was most extraordinary about Almodovar's story was perhaps just how ordinary it is.
"None of this shocking. What's frustrating is how normal it is."