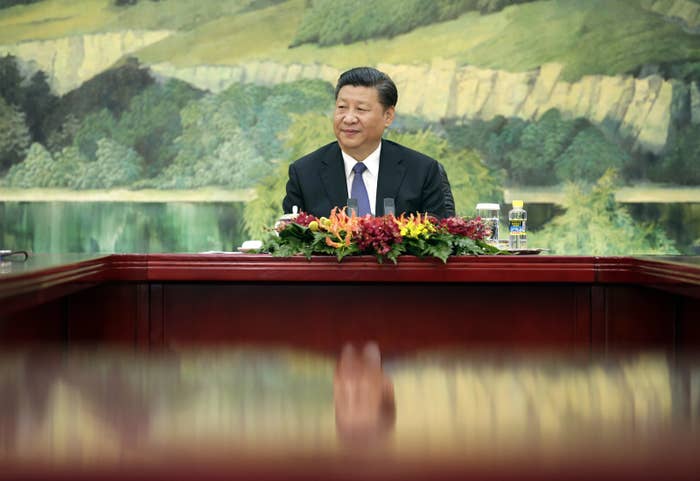 BEIJING — President Donald Trump's decision to pull out of the Paris climate change agreement has thrown China, notorious for the noxious air pollution clogging many of its cities, into the unlikely position of global leadership on climate change — whether it wants the job or not.
Environmentalists in the country condemned Trump's decision on Friday even as they expressed doubts about how ready China is to pick up the slack.
"I feel that China is not eager to take on the leadership role," said Ming Sung, the former chief Asia Pacific representative of the Clean Air Task Force and a senior adviser to a number of environmental groups. "They're still trying to nudge the Western world — the EU and the US — to continue to take on a bigger role."
It's a surprising spot for China, the world's largest emitter of greenhouse gases, which less than a decade ago was better known for its growing contributions to global carbon emissions than for its role in mitigating them.
In 2009, Beijing faced heavy international criticism for blocking more ambitious commitments at climate change talks in Copenhagen, and for refusing international verification measures. But the confluence of a slowing economy and heavy public pressure to tackle air pollution have ensured the Chinese leadership is, by all accounts, set to follow through on its commitments to mitigating carbon emissions — even if the US is not.
Trump's decision comes after months of speculation among Chinese environmental and policy groups that the US would pull out of the Paris deal. As Trump made his statement, Chinese Premier Li Keqiang was at a summit with EU leaders in Brussels, where the two sides vowed to speed up the transition to clean energy.
Before Trump announced his decision, Li called combating climate change an "international responsibility" that was a point of consensus around the globe.
In contrast, Trump said the Paris deal put "draconian financial and economic burdens" on the US, emphasizing it was unfair to Americans. Trump has previously called climate change a hoax perpetrated on the US by China to undermine American industry.
Trump claimed in his remarks on Thursday that the Paris agreement would allow China to build hundreds more coal plants. In reality, Chinese coal consumption has been falling since 2013, and in January the government scrapped plans for 103 coal-fired plants.

China has repeated that it is committed to the Paris accord, and there's no signal that Trump's statement will shake Chinese leaders' position on climate change. Environmental degradation, particularly air and water pollution, has been the cost of China's economic boom and has become a major source of public discontent.
Dozens of huge Chinese cities, including the capital, Beijing, are frequently blanketed by clouds of smog, and air pollution has become a public health crisis. Many of the steps China is taking to reduce greenhouse gas emissions would also target air pollution, environmentalists said, so Chinese leaders have strong domestic incentives to combat climate change.
"It's air pollution and public health that drove China to step up and say we're going to be a leader on climate change," said Angel Hsu, an assistant professor of environmental studies at Yale University whose research focuses in part on China's approach to climate change.
China's economy has also been slowing down, which makes its targets for lowering emissions more easily achievable than during the boom years of the early 2000s, environmentalists said.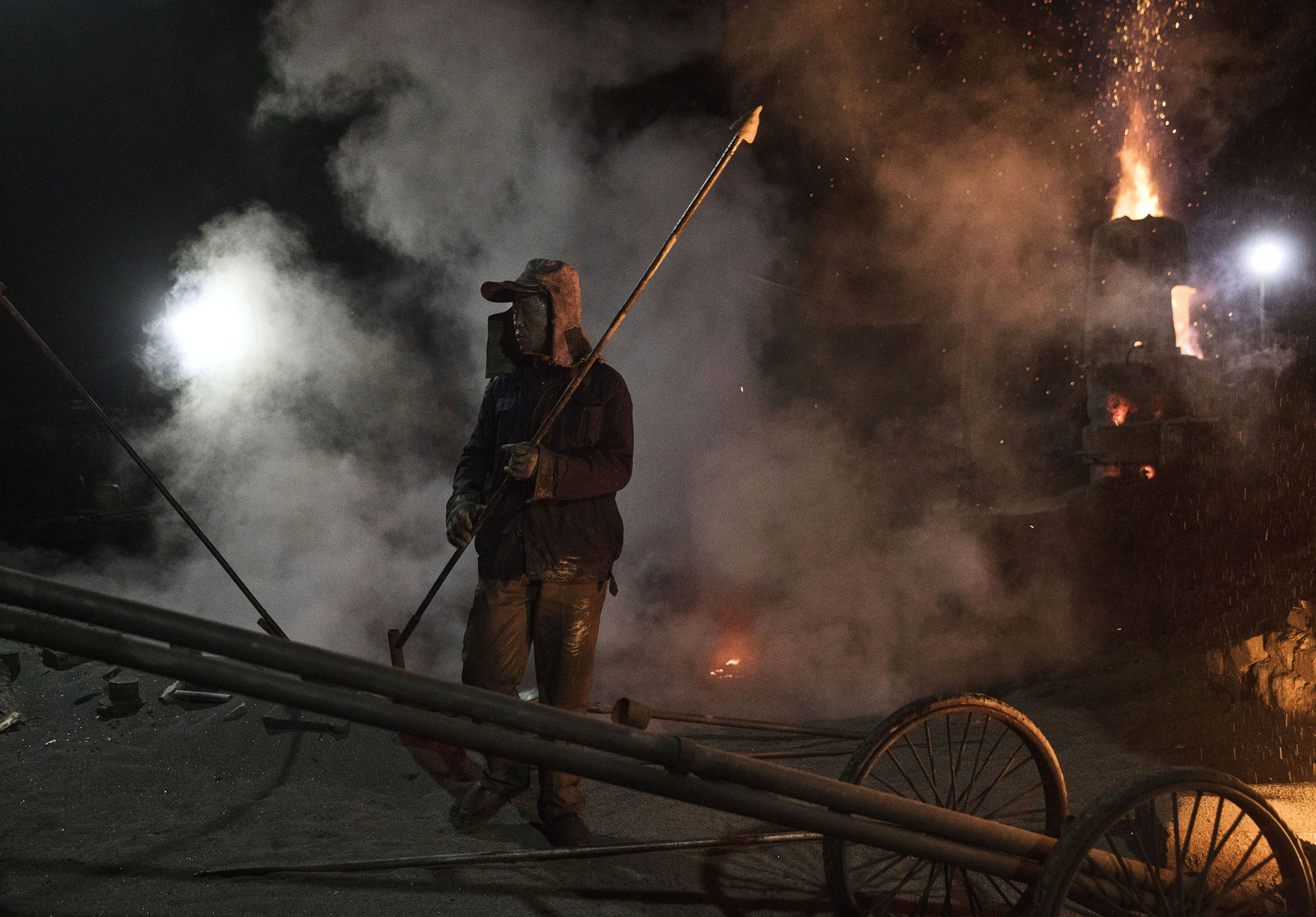 China's top leaders are technocrats with science and engineering backgrounds from elite universities, and there is little doubt that the country's leadership accepts the fundamental science behind climate change.
Hsu, who attended the 2016 UN Climate Change Conference in Marrakech, which took place the same week as the US election, noted that climate change negotiators had then already sensed a subtle change in global leadership.
"The Monday following the election, China had a ministerial meeting and the room was standing room only," she said. "The US had an analogous meeting around the same time and the room was empty … people were voting with their feet."
In Paris, the Obama administration had promised to slash emissions to at least 26% below 2005 levels within 10 years. In addition to curbing emissions, the Paris Agreement promised aid to the developing world to boost clean energy companies.
Despite China's commitment to curbing its own emissions, doubts remain over whether it's really poised to take on a global leadership role as the US steps back. A primary obstacle is Beijing's reluctance to accept the responsibilities of a developed economy. Chinese climate negotiators have frequently criticized the US and other industrialized nations for failing to compensate for their historical contributions to greenhouse gas emissions while expecting China and India to do more.
Ma Jun, one of China's leading environmentalists and the director of the Institute of Public and Environmental Affairs, noted that the Paris Agreement also included language about technology sharing between developed countries, including the US, and their developing counterparts. It's unclear whether China would be willing to take on that kind of responsibility, he said, and there would likely need to be a new agreement to iron out any specifics.
Ma added that he feared Trump's decision would open the doors to climate change skeptics becoming a more vocal force within his country, and that the government needs to reassure companies that there are no mixed signals on the need to restrict emissions.
"Every country has a number of people who doubt climate change," Ma said. "In principle it's a much smaller number than the US [in China], but I'm afraid those voices will now start to come out more because of the US action."